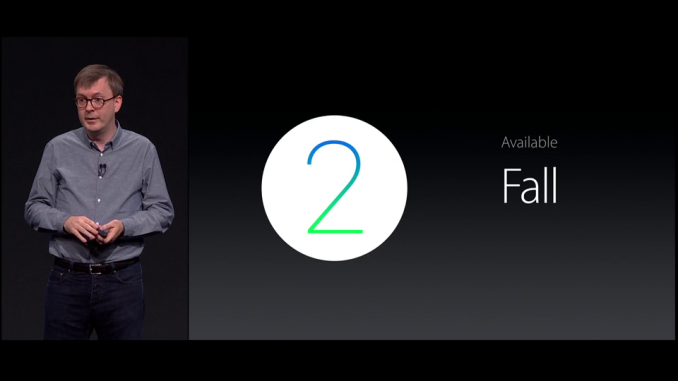 In addition to OS X El Capitan and iOS 9, Apple has announced an upcoming update to the watchOS operating system that powers the Apple Watch. This will be the first major update to hit the Apple Watch since its launch in April, and it will be called watchOS 2.
During the WWDC keynote, Apple's VP of Technology Kevin Lynch highlighted a number of major improvements in the second iteration of watchOS. The first improvement is the addition of new watch faces. A new Photo Face has been added, where users can set a personal photo as their background. There's also a photo gallery option, as well as a selection of timelapse watch faces that Apple has taken in cities and parks.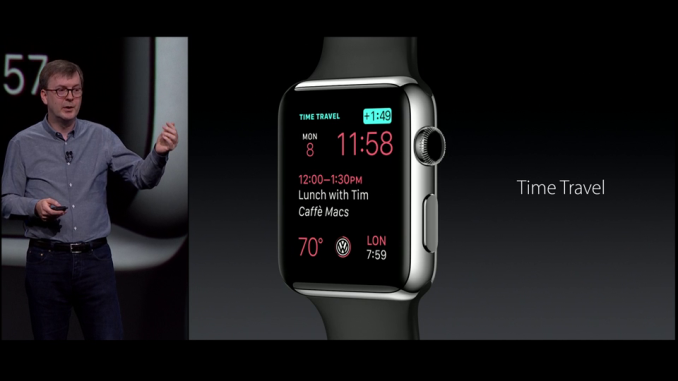 The next improvement in watchOS 2 is a feature called Time Travel. This makes use of the digital crown, and it allows the user to move their watch face forward and backward in time to view information and events from the past or the future. This reminds me a lot of how the interface on the new Pebble Time is designed, but with a different implementation. Unfortunately, Apple hasn't yet found a way to make the forward in time function work with stocks.
Next up are improvements to communication. watchOS 2 enables FaceTime Audio support on the Apple Watch, so users can call other people with Macs, iPhones, iPads, and Apple Watches. Users can also reply to email using Siri for dictation, and they can use now use multiple colors in the drawings that they send to other Apple Watch users.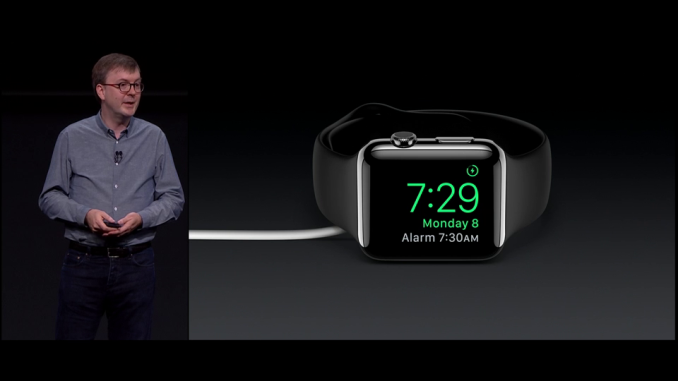 Since the Apple Watch will only last around a day, Apple has created a new clock mode for when the watch is laying on its side and charging. Essentially, this allows the watch to act as an alarm clock when it's charging. Hopefully Apple has considered the potential issues with persistently displaying a clock on an OLED display.
Apple is also bringing watchOS the improvements made in iOS 9. The new transit views and directions in the maps app are available, and the improvements to Apple Pay with the new Wallet app and loyalty card support will also be included.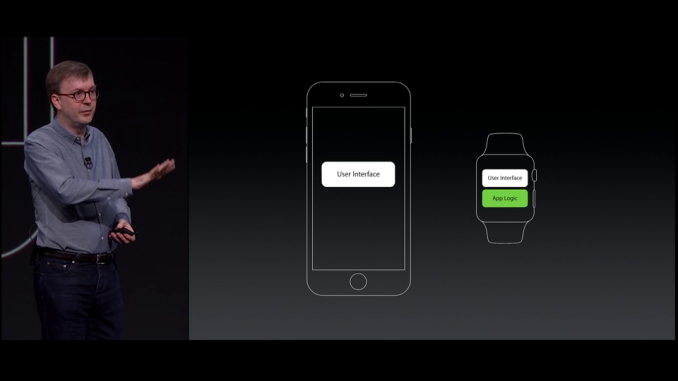 The last, and possibly most important improvement in watchOS 2 is the ability for developers to create native apps for Apple Watch. Apple Watch currently relies heavily on the iPhone that it's paired to. Although it has apps, the logic for those apps is run on the iPhone rather than the Apple Watch. This makes the Apple Watch something like a remote display into an app that is really running on your phone. With watchOS 2, developers will be able to create apps that run natively on the Apple Watch. Apple is also giving developers significantly more access to the Apple Watch's hardware, with APIs for the microphone, the digital crown, WiFi, the taptic engine, and more.
In order to put these new tools in the hands of developers as quickly as possible, Apple is making a developer beta of watchOS 2 available today. Apple has moved quickly to include new features and enable native application support, and it's looks like watchOS may be set on the same yearly upgrade cycle as iOS and OS X. watchOS 2 will be available officially this fall.