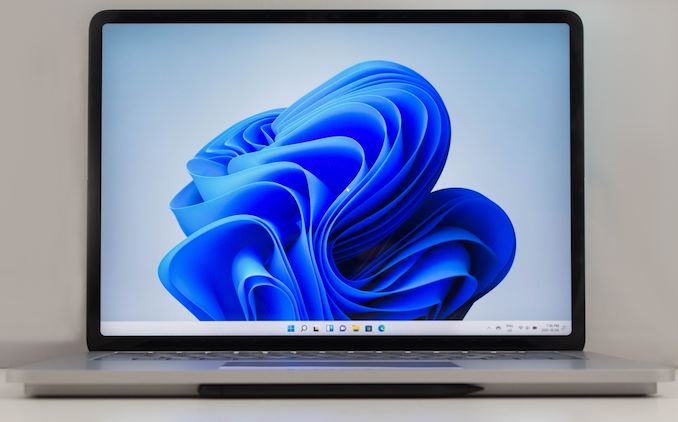 In our series of laptop buyers guides, here's the latest update to our list of recommended laptops. All numbers in the text are updated to reflect pricing at the time of writing.
With 2021 coming to a close, it is time again to look back at the laptop market. Despite bumps from the COVID pandemic, the laptop ecosystem continues to flourish, delivering a bevvy of new products based on new platforms.
For 2021, AMD launched their very successful Ryzen 5000 series products (codenamed Cezanne) featuring the latest Zen 3 CPU cores paired with AMD Vega graphics. Intel, still basking in the glow of the Tiger Lake launch in late 2020 continues to feature the 11th generation Core platform that is now over a year old. Based on the Willow Cove cores and featuring a much-improved Intel Xe graphics solution, Intel's solution still provides excellent performance and efficiency for the PC laptop space.
The big news of 2021 was Apple ditching x86 processors and beginning the process of moving their products to their in-house designs. While Macs won't be covered in this guide – either you want an Arm-based Mac or you want an x86-based PC – it was still an important milestone in the laptop space and not one to be ignored.
Laptop Recommendations Holiday 2021
Segment
Model
Starting Price (As of writing)
Entry Level / Midrange
Microsoft Surface Laptop Go
$499 USD
Acer Swift 3
$740 USD
Premium Ultrabooks

Dell XPS 13 9310

$999.99 USD
Lenovo ThinkPad X1 Carbon
$1168 USD
Convertibles
Microsoft Surface Pro 8
$1099.99 USD
Dell XPS 13 2-in-1
$999.99 USD
Discrete GPU Laptops
Microsoft Surface Laptop Studio
$1599.99 USD
Dell XPS 17
$1499.99 USD
As always, we'll break the guide down into several segments to serve various markets, from low-cost, to mid-range, to high end. This guide will focus on Windows PCs only - if you are in the market for a Mac, you of course have to buy a Mac.
Entry Level
Everyone has a budget, and if yours is $500 to $700 for a laptop computer, the good news is that there are quality machines at this price now. A few years ago, it was a challenge to find solid-state drives and IPS display panels in machines under $1000 but no longer.
Microsoft Surface Laptop Go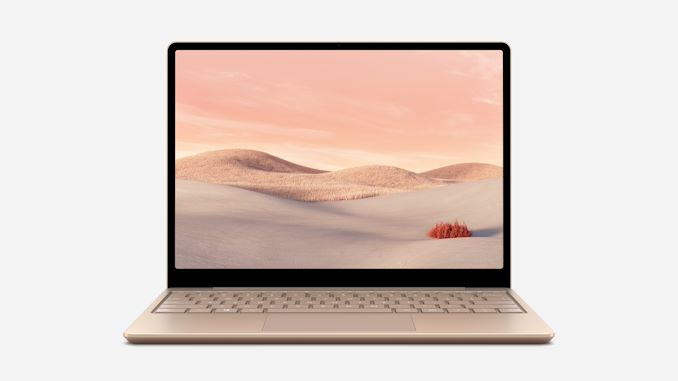 Microsoft's first entry on this list is their most affordable laptop outside of the education market, and the Surface brand continues to offer some key features to help it stand out from the competition. Displays are important, and Microsoft offers the taller 3:2 aspect ratio across their lineup which helps a lot with productivity tasks. Launching in October 2020 means that this model is still shipping with Intel's 10th generation Ice Lake platform, but the Core i5-1035G1 is a proper quad-core processor with HyperThreading support, built on Intel's 10 nm process.
The catch with budget Surface devices though is that Microsoft tends to sneak in a very low-priced model to hit a target price point, but is one that you want to avoid. That is very much the case here, with the 4GB/64GB model featuring eMMC storage rather than SSD. Thankfully, the Laptop Go comes in an 8GB/128GB model with SSD storage, as well as a 256GB SSD option, and the SSD is replaceable.
The Laptop Go comes in under 2.5 lbs for its 12.4-inch size making it very portable, hence the name. And, since it is a year old, prices have come down with the proper 8GB/128GB model on sale now for $549, with the eMMC model just $50 less and easily ignored.
Acer Swift 3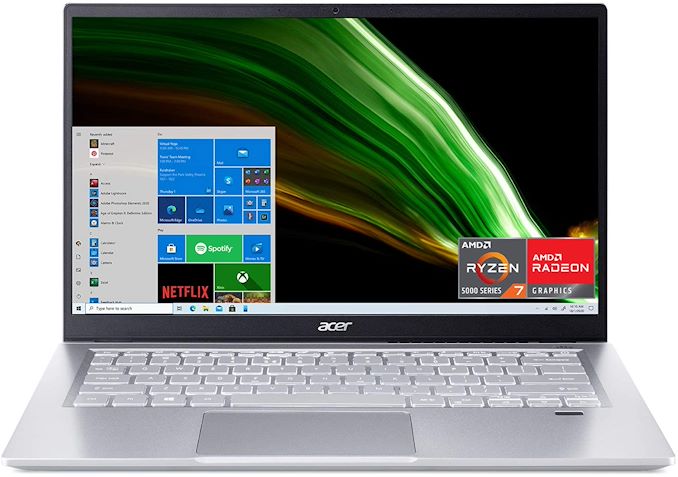 Acer's Swift 3 offers the premium feel and looks of a more expensive Ultrabook for less, while still offering great performance. Acer sells both an Intel and AMD version of the Swift 3 with the AMD Ryzen 7 5700U powering the latter, and featuring eight CPU cores. It pairs that with 8 GB of RAM and a 512 GB SSD as well. Acer's 1920x1080 display is an IPS panel offering the proper viewing angles but without the color accuracy of something like the Surface lineup would deliver. Still, it is a strong package and if you can get it for around $700, it is a good value.
Premium Ultrabooks
If you can spend a bit more, the step up to the premium segment of Ultrabooks brings with it improved design and displays.
Dell XPS 13 9305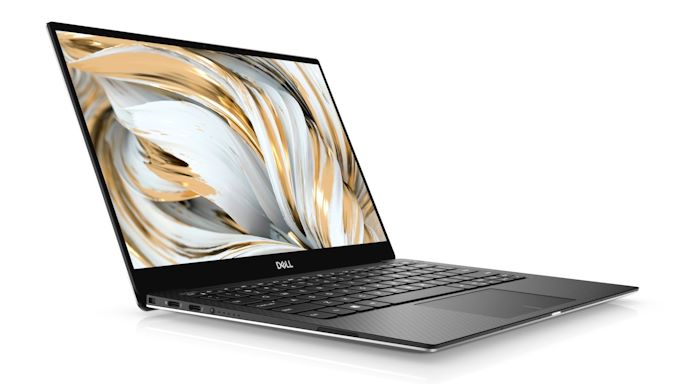 Dell's latest version of the XPS 13 is the 9305 model, and while their naming scheme is confusing, the end result is not. The XPS 13 is simply one of the best designed notebooks around. Featuring an Intel's 11th gen Core lineup, and starting at 8GB of RAM and 256GB SSD storage and wrapped in an exquisitely-designed chassis, the XPS 13 is a stunner. Dell was a pioneer in the area of the slim-bezel design, and the XPS 13 9305 continues to provide an impressive screen to body ratio. Also impressive is the price which as of today is around $850 for this notebook with a 1920x1080 display and no touch support.
Lenovo ThinkPad X1 Carbon 9th Gen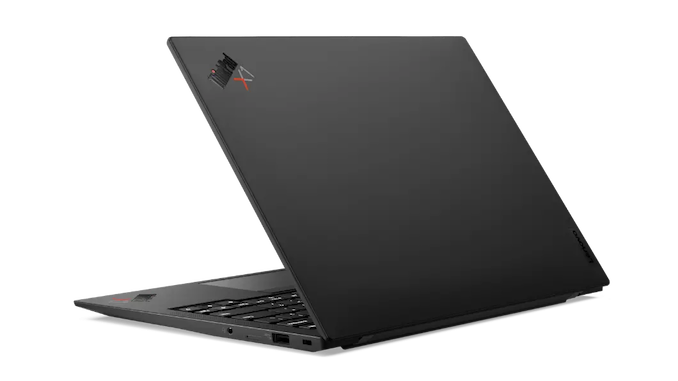 Is there anything more of a pure statement of a laptop as Lenovo's ThinkPad X1 Carbon? Possibly not. Lenovo has switched back to 16:10 displays for the X1 Carbon, and it is powered by Intel's Tiger Lake platform. You can get up to 32 GB of memory, 1 TB of SSD storage, and if you want, Lenovo will even sell you one with Linux pre-installed. This powerful and compact notebook is also very portable, coming in at just a hair under 2.5 lbs.
Convertibles
Microsoft Surface Pro 8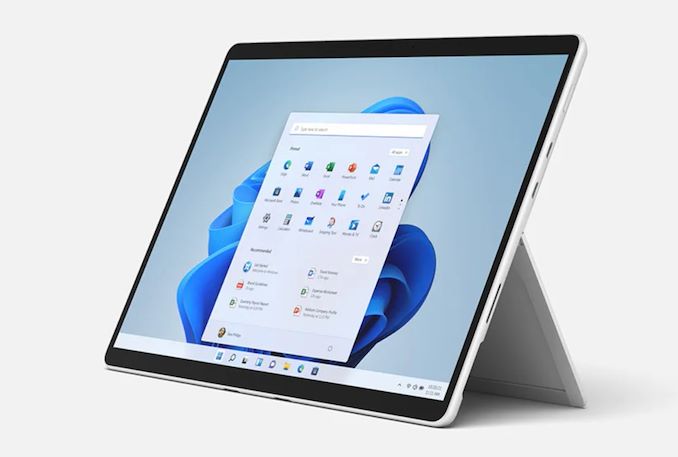 The Surface Pro series got a major overhaul this year. In fact, it is the first major redesign since the Surface Pro 3 which moved the lineup to the now iconic 3:2 aspect ratio display. Although a detachable tablet, the Surface Pro 8 packs in a lot of performance with up to 32 GB of RAM and up to 1 TB of storage. Built on the 11th generation Intel Core platform, the Surface Pro 8 also gets a big GPU bump thanks to the integrated Xe-LP graphics. The 13-inch 2880x1920 display offers 267 pixels per inch, and now features 120 Hz refresh. The display got bigger, but the overall design much less so, thanks to the smaller display bezels. The Surface Pro has become the gold standard in terms of detachable devices, thanks to its great design, good performance, and excellent display. For 2021, all of that got even better.
Dell XPS 13 2-in-1 9310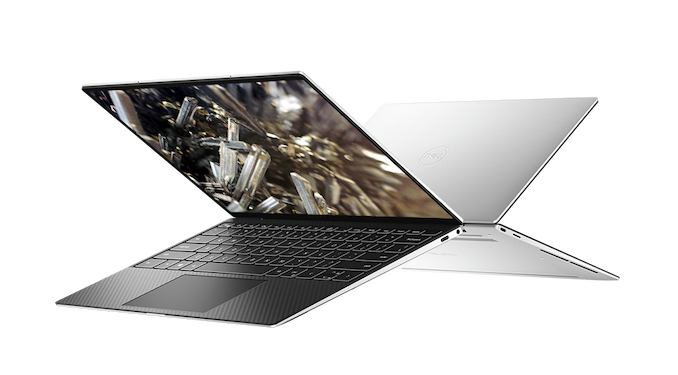 Outfitted with Intel's 11th gen Tiger Lake platform, the Dell XPS 13 2-in-1 is a masterful take on the 360° hinged notebook. Thin, light, and with excellent battery life, Dell has delivered everything that makes the XPS 13 amazing, and then added the additional functionality of a convertible hinge design. Right now, it is even the same price as the traditional clamshell XPS 13 making it even more appealing.
High Performance Laptops​
Thin and light is great, but sometimes you need a bit more grunt. These laptops add higher-power processors, coupled with discrete GPUs.
Microsoft Surface Laptop Studio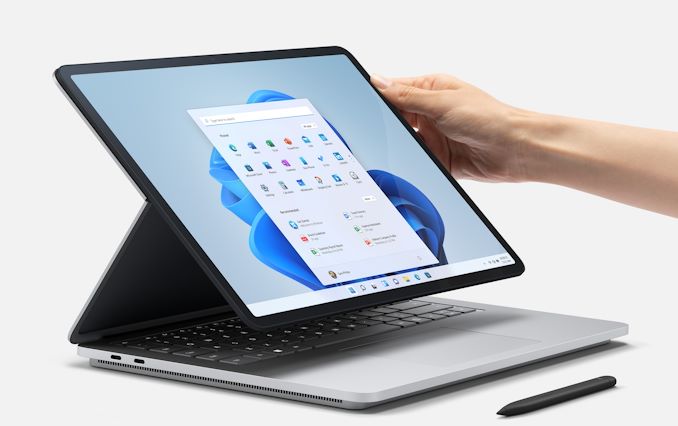 Packing in a 35-Watt Tiger Lake CPU and a discrete NVIDIA RTX 3050 Laptop GPU, this 14-inch 4 lb notebook offers a lot of performance for its size, and it does it in a wonderful new chassis. With an excellent 3:2 aspect display which is mounted to a center-mounted hinge, the Surface Laptop Studio also can transform into several modes to further increase its capabilities. The Surface Laptop Studio offers not only an excellent design, but a great keyboard, and Microsoft's first haptic touchpad. For those that need pen support, Microsoft's new pen design can be magnetically attached to the front lip of the notebook for easy storage and charging as well. The Surface Laptop Studio is not inexpensive, but it is a wonderful notebook to use.
Dell XPS 17 9710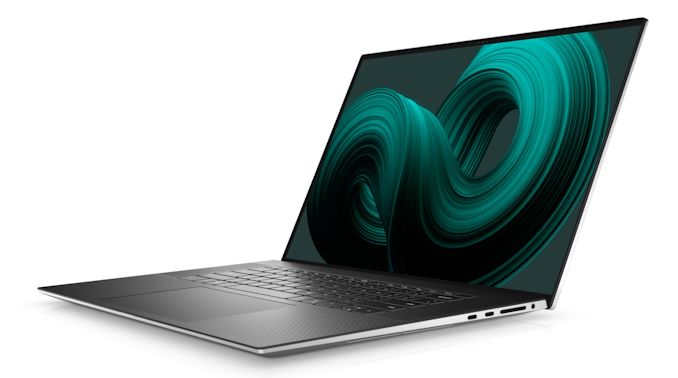 Refreshed again for 2021, the XPS 17 now offers Intel's 11th Gen H-Series processors in the 45-Watt range, offering eight CPU cores, and Dell has upgraded the GPU offering as well, with up to a NVIDIA RTX 3060 laptop GPU. The 17-inch display features a 16:10 aspect ratio in either 1920x1200 or 3840x2400 resolutions. Although it packs in a 17-inch display, the XPS 17 is not much larger than a typical 15-inch notebook thanks to Dell's InfinityEdge display.