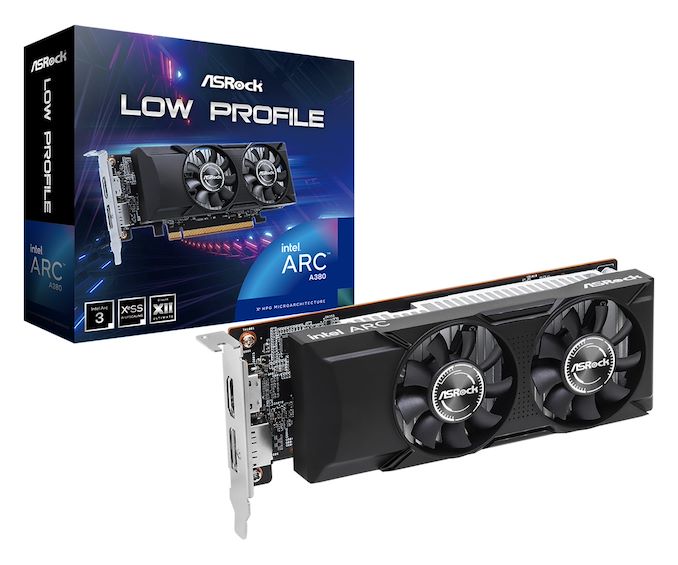 As Intel's slate of video card board partners has expanded over the last year, so has the variety in the ecosystem, as the newly minted partners set out to design their own unique products around Intel's fledgling GPU family. This, thankfully, is starting to include some underserved markets such as low profile vide cards, which have been left behind in the focus on bigger-and-better video cards. Which brings us to ASRock's latest Arc A380 graphics card, a new low-profile A380 design that brings Intel's entry-level discrete GPU to smaller systems.
As far as specifications are concerned, ASRock's Arc A380 Low Profile 6GB (A380 LP 6G) is a typical Arc A380 product that carries Intel's ACM-G11 GPU (1024 stream processors, 2.0 GHz) coupled with 6GB of GDDR6 memory attached via a 96-bit interface. Remarkably, the card maintains a TDP below 75W, which eliminates the need for an extra power connector. This makes it a potential upgrade for small form factor machines and older PCs that do not have a spare PCIe power connector.
It should be noted, however, that while the A380 LP 6G is a low-profile card, it is still a relatively powerful card, necessitating a dual-slot cooler. So while the card should work with the majority of compact PCs, it may still be a bit too big for the smallest of systems.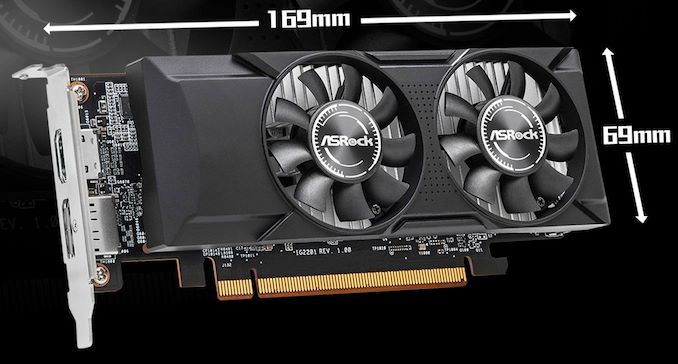 The low-profile design of the ASRock Arc A380 graphics card suggests that it is not necessarily targeting even entry-level gaming machines. Instead, it appears to be a reasonable choice for minimalist office PCs and home theater PCs (HTPCs). Speaking of office PCs, ASRock's Arc A380 Low Profile 6GB graphics card only has two display outputs: one DisplayPort 2.0 and one HDMI 2.0b. This characteristic sets a constraint for applications that require more than two monitors. Of course, far not all office PCs need three or more displays, but ASRock's board will be unusable for things like video walls that are typically driven by compact PCs.
ASRock's low-profile Arc card should be available at retail soon. Though at least for the moment, the company is not listing a price for the pint-sized product.
Source: ASRock