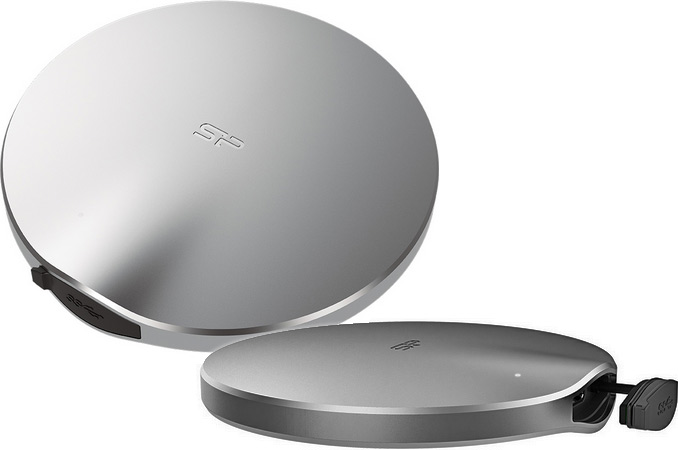 Silicon Power has announced its new lineup of stylish external SSDs. The SP Bolt B80 family of drives comes in a rugged UFO-shaped chassis, which is IP68 dust and waterproof. When it comes to performance, the Bolt B80 resembles other external SSDs that offer read speeds of up to 500 MB/s. The new unit also uses a USB Type-C input to make it easier to connect to the latest laptops.
The Silicon Power Bolt B80 family of external SSDs includes models with 120 GB, 240 GB and 480 GB capacities. The manufacturer does not disclose what kind of NAND flash memory is uses, nor the controller it for the drive, but only publishes maximum sequential read and sequential write speeds of the product: 500 MB/s and 450 MB/s, respectively. Such levels of performance indicate that we are likely dealing with an entry-level SSD packed inside the Bolt B80, but a good news is that the drive reserves a lot of NAND flash for overprovisioning to ensure durability and reliability.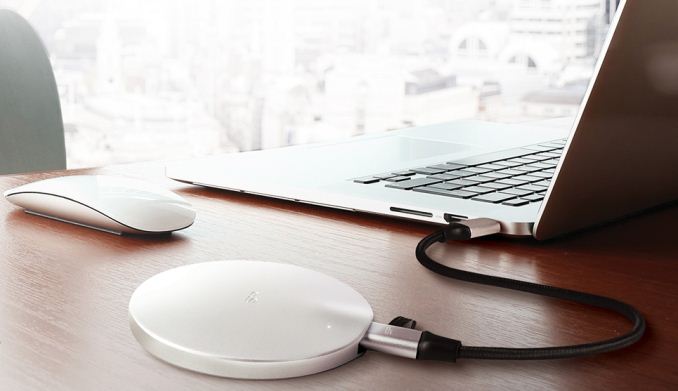 Apart from performance, chassis design is another important selling point of the Silicon Power Bolt B80 family. The drives are made of machined aluminum and feature a flying saucer shape. The enclosure is rugged enough to withstand a 1.22-meter military free fall test (MIL-STD-810G 516.7 Procedure IV) and is IP68 water and dustproof. Despite being sealed, the Bolt B80 has a LED indicator covered with microporous laser-cut aluminum that allows the light to shine through, but keeps the water out. As for weight and dimensions, the SP Bolt B80 is 75 mm in diameter, 11.9 mm thick, and weighs 53 grams.
Silicon Power Bolt B80 Specifications
120 GB
240 GB
480 GB
Speed
Read
Up to 500 MB/s
Write
Up to 450 MB/s
Interface
USB 3.1 Gen 2,
Compatible with USB 3.0, USB 2.0
Cable
USB-C-to-USB-A
Dimensions

75 × 75 × 11.9 mm




2.95 × 2.95 × 0.46 inches

Model Number
SP120GBPSDB80SCS
SP240GBPSDB80SCS
SP480GBPSDB80SCS
When it comes to external interface, Silicon Power says that the drive uses USB 3.1 Gen 2 (without disclosing the actual controller) with a USB Type-C connector, but it is also backward compatible with USB 3.0 and USB 2.0. In fact, the Bolt B80 is supplied with a braided USB-C-to-USB-A cable to connect the unit to PCs. The choice of connectors looks rather logical: the USB Type-C port might be easier to route inside a tiny device and easier to protect against liquids (granted, there are waterproof USB-C ports available), whereas the USB Type-A is the most widespread connector in the world. Meanwhile, modern notebooks that only have USB-C connectors ship with appropriate USB-C-to-USB-C cables, but unfortunately such cables are usually USB 2.0-only (at least, MacBook Pros are shipped with such cables) meaning that their owners are going to miss Bolt B80's SSD performance unless they get a proper cable or a USB-A-to-USB-C adapter (which might feel a bit odd).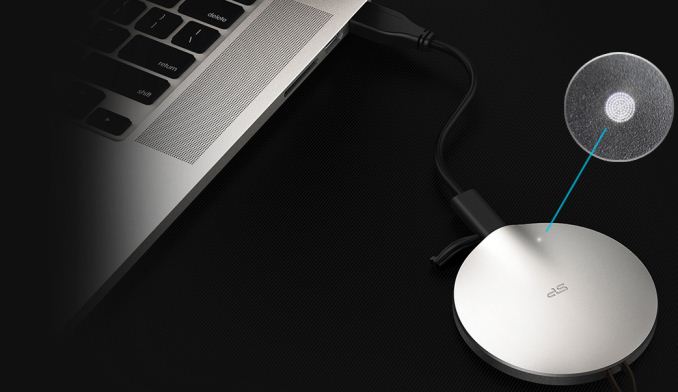 Silicon Power's Bolt B80 external SSDs are covered by a three-year limited warranty and will likely hit the market in the coming weeks. The manufacturer did not touch upon their MSRPs in its press release, but typically Silicon Power's products are priced competitively against the rivals.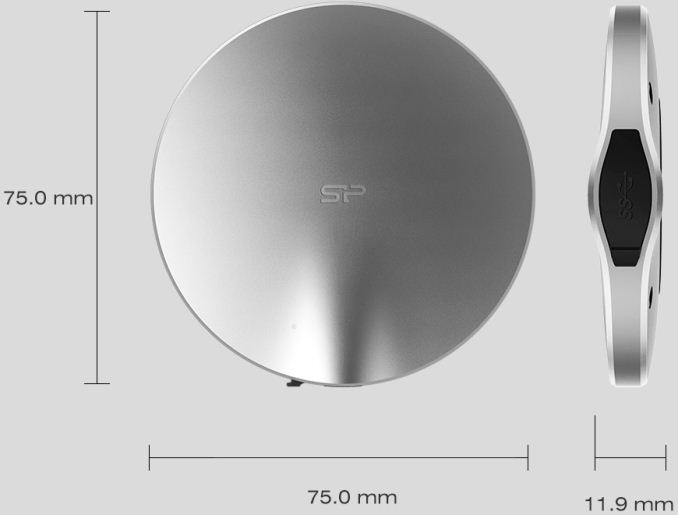 Related Reading
Source: Silicon Power