Taichi
At Computex 2023 in Taipei, Taiwan, ASRock unveiled two motherboards based on its popular and long-running Taichi series, but with a slight twist. Designed to offer an alternative to their flagship Taichi series, the Z790 Taichi Lite and B650E Taichi Lite, as the model naming suggests, are lighter versions of their premium models. Still maintaining the Taichi aesthetic and retaining several premium features, the Taichi Lite series offers a lower-cost alternative to ASRock's flagship line-up. Motherboard pricing has been a big talking point over the last 5 to 10 years, with prices increasing with each new generation of processors. Based on the premium Intel Z790 chipset for Intel's 13th Gen Core series processors, the ASRock Z790 Taichi Lite, despite the 'lighter' approach on costs, still...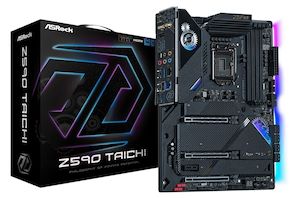 Intel has now launched its latest 11th Generation Core processors for desktop. The highest performing of these is the Core i9-11900K, with 8 cores and 16 threads, and it...
50
by Gavin Bonshor on 4/1/2021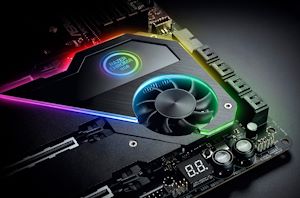 ASRock and Razer have today announced a product collaboration. Two of ASRock's premium models for AM4 are being updated with Razer styling and Razer Chroma connectivity: the X570 and...
31
by Gavin Bonshor on 11/30/2020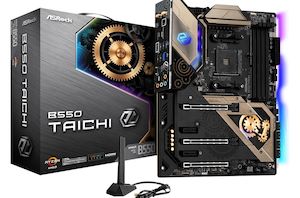 Outside of its Aqua series of motherboards, which come with exquisitely crafted monoblocks, ASRock's Taichi brand has been a critical part of the company's offerings in the land of...
63
by Gavin Bonshor on 8/21/2020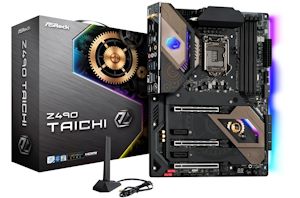 In our first Intel Z490 motherboard review, the ASRock Z490 Taichi takes center stage. With its recognizable Taichi clockwork inspired design, a 12+2 power delivery, three PCIe 3.0 x4...
63
by Gavin Bonshor on 5/27/2020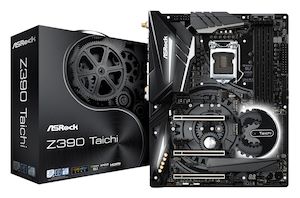 In the first of our new Z390 motherboard reviews, we're taking a look at the ASRock Z390 Taichi. This model sits quite high up in the product stack and...
11
by Gavin Bonshor on 11/1/2018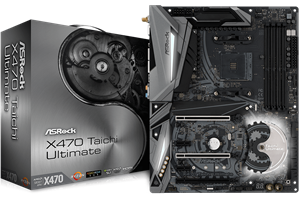 With the new X470 motherboard refresh to compliment the release of the Ryzen 2000-series of processors, motherboard vendors have had the opportunity to improve upon their previous X370 models...
44
by Gavin Bonshor on 8/2/2018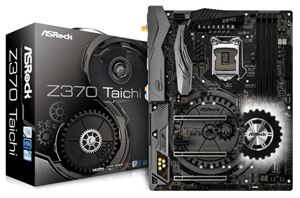 The Z370 Taichi, like the X299 Taichi and previous generations, comes fully featured and ready to rock out of the box. Not defined by a naming convention, the Taichi...
32
by Joe Shields on 7/20/2018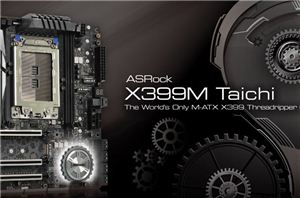 LAS VEGAS, NV — It is no secret that AMD's Threadripper multi-core processor is a beast goes without saying and 16c/32t of computing power is nothing short of impressive...
18
by Gavin Bonshor on 1/9/2018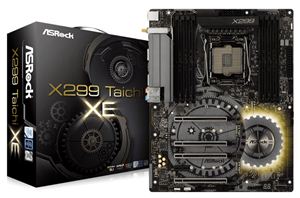 This week ASRock has released "XE" editions of two of its popular X299 motherboards: the X299 Taichi XE and the flagship X299 Professional Gaming i9 XE. Buy ASRock X299...
8
by Joe Shields on 11/9/2017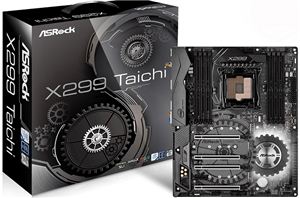 Next up on the test bench is the X299 Taichi, sitting in the middle of the range. ASRock is looking to touch more of the market with the Taichi...
18
by Joe Shields on 10/31/2017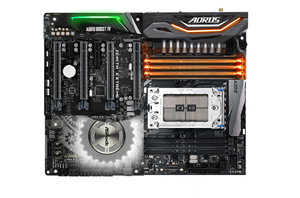 With the release of AMD's Threadripper CPUs into the HEDT market, board partners have released new motherboards based on the X399 chipset. Consumers are going to see quad channel...
99
by Ian Cutress & Joe Shields on 9/15/2017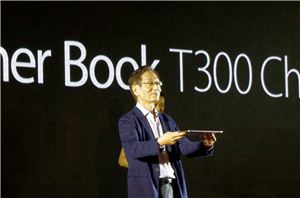 In the myriad of eight announcements from ASUS in the space of 45 minutes at their press conference, one of the new products is the Transformer Book T300 Chi...
17
by Ian Cutress on 6/2/2014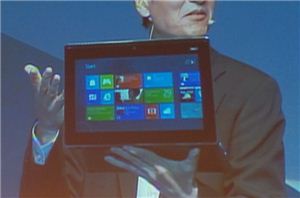 Not content with just showing the Transformer concept to AIOs and Notebooks, ASUS had another couple of new interesting devices of note in our press conference today. The...
7
by Ian Cutress on 6/4/2012