MI300
Lawrence Livermore National Laboratory (LLNL) started to install its El Capitan supercomputer that promises to achieve computational performance of over 2 FP64 ExaFLOPS for classified national security research. Parallel to this, the LLNL also plans to introduce a less potent but still extremely fast supercomputer named Tuolumne. This companion model will be dedicated to unclassified research and will offer 10% to 15% of El Capitan's computational prowess, which is still enough to beat most of the systems in the current Top500 supercomputer list. While LLNL's El Capitan will not be the first exascale system and will not even be the first to break 2 FP64 ExaFLOPS performance record, it is still a very special system as it will be the first exascale supercomputer to use...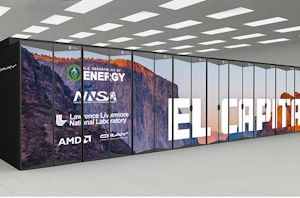 Lawrence Livermore National Laboratory had received the first components of its upcoming El Capitan supercomputer and begun to install them, the laboratory announced on Wednesday. The system is set...
18
by Anton Shilov on 7/6/2023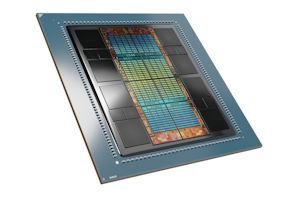 Alongside their EPYC server CPU updates, as part of today's AMD Data Center event, the company is also offering an update on the status of their nearly-finished AMD Instinct...
28
by Ryan Smith on 6/13/2023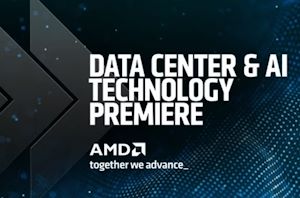 AMD this morning is hosting their first data center and server-focused event in quite some time. Dubbed the "AMD Data Center and AI Technology Premiere," we're expecting a sizable...
0
by Ryan Smith & Gavin Bonshor on 6/13/2023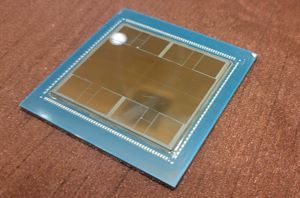 In a brief note posted to its investor relations portal this morning, AMD has announced that they will be holding a special AI and data center-centric event on June...
2
by Ryan Smith on 5/9/2023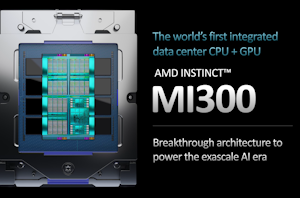 Alongside AMD's widely expected client product announcements this evening for desktop CPUs, mobile CPUs, and mobile GPUs, AMD's CEO Dr. Lisa Su also had a surprise up her sleeve...
38
by Ryan Smith on 1/5/2023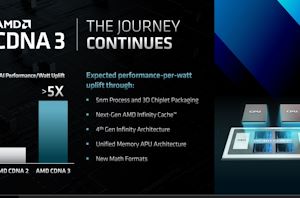 Alongside their Zen CPU architecture and RDNA client GPU architecture updates, AMD this afternoon is also updating their roadmap for their CDNA server GPU architecture and related Instinct products...
16
by Ryan Smith on 6/9/2022