GTC 2016
Today at their 2016 GPU Technology Conference, NVIDIA announced the first of their Pascal architecture powered Tesla cards, the Tesla P100. The P100 is the first major update to the Tesla HPC family since the launch of the first Kepler cards in late 2012, and represents a very sizable performance increase for the Tesla family thanks to the combination of the smaller 16nm manufacturing process and the Pascal architecture. NVIDIA Tesla Family Specification Comparison Tesla P100 Tesla K80 Tesla K40 Tesla M40 Stream Processors 3584 2 x 2496 2880 3072 Core Clock 1328MHz 562MHz 745MHz 948MHz Boost Clock(s) 1480MHz 875MHz 810MHz, 875MHz 1114MHz Memory Clock 1.4Gbps HBM2 5Gbps GDDR5 6Gbps GDDR5 6Gbps GDDR5 Memory Bus Width 4096-bit 2 x 384-bit 384-bit 384-bit Memory Bandwidth 720GB/sec 2 x 240GB/sec 288GB/sec 288GB/sec VRAM 16GB 2 x 12GB 12GB 12GB Half Precision 21.2 TFLOPS 8.74 TFLOPS 4.29 TFLOPS 6.8 TFLOPS Single Precision 10.6 TFLOPS 8.74 TFLOPS 4.29 TFLOPS 6.8 TFLOPS Double Precision 5.3 TFLOPS (1/2 rate) 2.91 TFLOPS (1/3 rate) 1.43 TFLOPS (1/3 rate) 213 GFLOPS (1/32 rate) GPU GP100 (610mm2) GK210 GK110B GM200 Transistor Count 15.3B 2 x 7.1B(?) 7.1B 8B TDP 300W 300W 235W 250W Cooling N/A Passive Active/Passive Passive Manufacturing Process TSMC 16nm FinFET TSMC 28nm TSMC...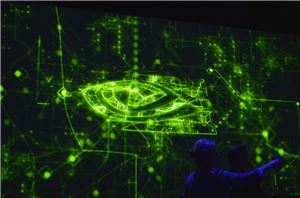 We're here in sunny San Jose for the 2016 edition of NVIDIA's annual GPU Technology Conference (GTC). With CEO Jen-Hsun Huang presenting, we're expecting a Pascal-heavy presentation about the...
48
by Ryan Smith on 4/5/2016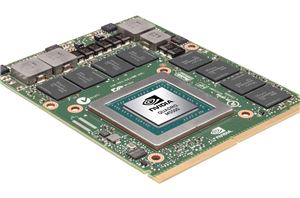 Taking place this week is NVIDIA's annual developer conference, the GPU Technology Conference. A show for everything NVIDIA across all of the company's major divisions, this year's show stands...
16
by Ryan Smith on 4/4/2016