ECC
Back in November last year, we reported that SK Hynix had developed and deployed its first DDR5 DRAM. Fast forward to the present, and we also know SK Hynix has recently been working on its DDR5-6400 DRAM, but today the company has showcased that it has plans to offer up to DDR5-8400, with on-die ECC, and an operating voltage of just 1.1 Volts. WIth CPU core counts rising with the fierce battle ongoing between Intel and AMD in the desktop, professional, and now mobile markets, the demand to increase throughput performance is high on the agenda. Memory bandwidth by comparison has not been increasing as much, and at some level the beast needs to be fed. Announcing more technical details on its official website, SK...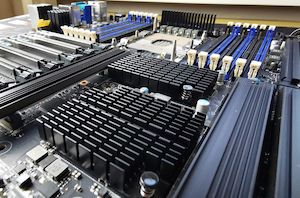 Not all motherboards are created equal. Compared to consumer hardware, prosumer level options with workstations opt for different peripheral features, but ultimately it comes down to support. The Supermicro...
32
by Gavin Bonshor on 1/24/2020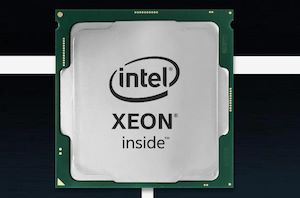 The Xeon-E family from Intel replaced the Xeon E3-1200 parts that were found common place in a lot of office machines and small servers. The Xeon E parts are...
18
by Dr. Ian Cutress on 11/4/2019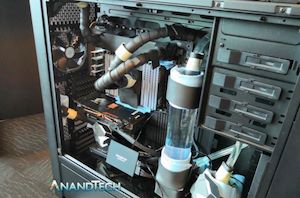 In perhaps a very unexpected turn of events, one of our first meetings at CES has heralded an important nugget of information.
29
by Ian Cutress on 1/6/2019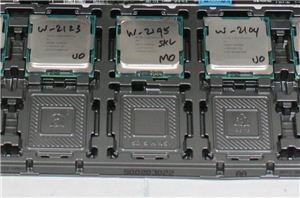 Anyone looking at a high-end Intel system has three choices: Core i9, Xeon W, or the larger socket Xeon Scalable. Those first two both use the LGA2066 socket, and...
74
by Ian Cutress & Joe Shields on 7/30/2018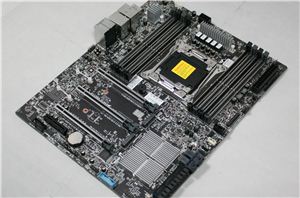 For many professionals, a consumer level board may not have the features needed to satisfy their needs. Typically these boards include additional network functions and can have more and...
54
by Joe Shields on 5/30/2018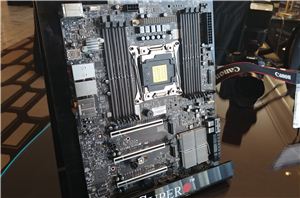 Another product on display over at Supermicro at this year's CES was that of a Xeon W motherboard. Xeon W is Intel's professional platform that is almost a copy/paste...
11
by Ian Cutress on 1/24/2018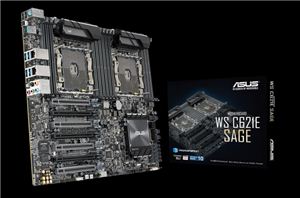 ASUS has quietly announced a new motherboard: the WS C621E SAGE (or just 'Sage' for short). This workstation class board offers users dual Intel LGA-3647 sockets with CPUs up...
48
by Joe Shields on 10/24/2017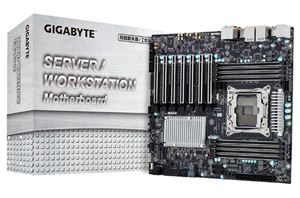 With Intel's latest release of the Xeon-W processor line, they have bridged the gap between consumer and enterprise platforms once again making cross-compatibility easier. The Xeon Skylake-W CPU addresses...
15
by Joe Shields on 8/29/2017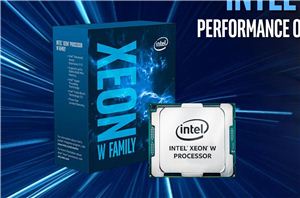 On the professional side of the CPU space, Intel's new Xeon Scalable Processor family, based on the Skylake-SP architecture, is suiting up against the new EPYC processors from AMD...
50
by Ian Cutress on 8/29/2017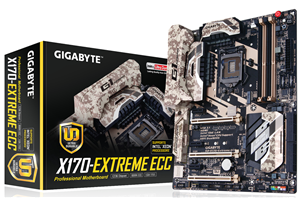 When we reviewed the GIGABYTE MW31-SP0, I stated at the time that due to the design of many of the Xeon focused motherboards, only two or three were actually...
31
by Ian Cutress on 10/17/2016