8Gb
For many years leading DRAM module manufacturers have used Samsung's B-die 8 Gb memory chips for their fastest and most advanced DIMMs. This quarter Samsung intends to discontinue production of B-die, forcing its partners to find a worthy replacement. According to Samsung's most recent Product Guide, the company will EOL its B-die 8 Gb memory chips in Q2 2019. It is not particularly clear when exactly Samsung ceases to make its legendary memory chips, but it looks like it is time for companies like Corsair or G.Skill to stock pile B-die ICs for existing DDR4-4000 and faster kits. Samsung will continue to produce C-die and D-die 8 Gb memory chips using its 10 nm-class process technologies. Officially rated for DDR4-3200 and DDR4-3600 speed bins, these ICs...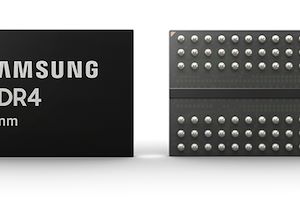 Samsung has completed development of its 3rd-generation 10 nm-class manufacturing process for DRAM as well as the first 8 Gb DDR4 chip that uses the technology. The 1z-nm process...
28
by Anton Shilov on 3/21/2019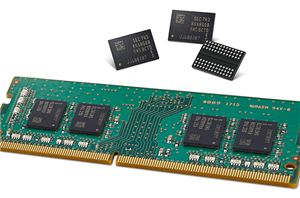 Samsung late on Wednesday said that it had initiated mass production of DDR4 memory chips using its second generation '10 nm-class' fabrication process. The new manufacturing technology shrinks die...
24
by Anton Shilov on 12/20/2017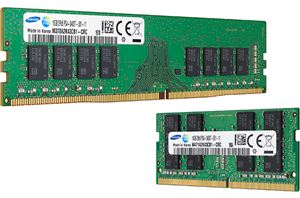 Samsung Electronics has started to manufacture DDR4 memory using its new '10nm class' production technology. '10nm class', by definition, implies sub-20nm but without fully disclosing the methodology, similar to...
36
by Anton Shilov on 4/7/2016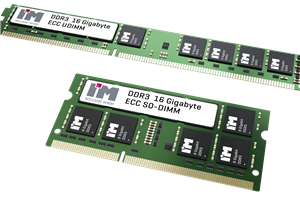 After talking about Avoton and Bay Trail on Twitter, I was approached by the company heading up the marketing and PR for I'M Intelligent Memory regarding a few new...
61
by Ian Cutress on 2/11/2014