One of the most important kits in this review is the DDR3-1600 kit for which G.Skill has supplied one of their RipjawsX range. This kit is of importance due to the close price differential to the DDR3-1333 kit ($5 difference), but also as generations of processors go forward we get an ever increasing suggested memory speed of those processors. Take the most recent AMD Trinity processor release for desktops – all but the low end processor supports 1866 MHz memory as the standard out of the box. Now we can be assured that almost all of the processors will do 2133 MHz, but as manufacturers raise that 'minimum' compliance barrier in their testing on their IMCs, the 'standard' memory kit has to be faster and come down in price also.
Visual Inspection
The RipjawsX kit we have uses a large heatsink design, with the top of the heatsink protruding 9.5mm above the module itself. As mentioned with the Ares DDR3-1333 kit, there are multiple reasons for why heatsinks are used, and pretty low on that list is for cooling. More likely these are placed initially for protecting which ICs are used in the kit from the competition (using a screwdriver and a heatgun to remove them usually breaks an IC on board), then also for aesthetics.
The heatsink for RipjawsX uses a series of straight lines as part of the look, which may or may not be beneficial when putting them into a system with a large air cooler. Here I put one module into a miniITX board, the Gigabyte H77N-WiFi, with a stupidly large and heavy air cooler, the TRUE Copper: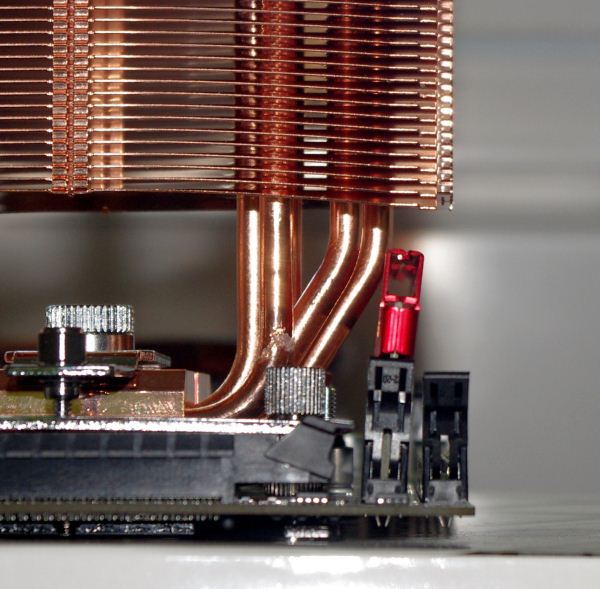 As we can see, the cooler would be great with the Ares kit, but not so much with the RipjawsX. The kit will still work in the memory slot like this, though for piece of mind I would prefer it to be vertical. As we will see with the TridentX (the 2400 MHz kit), sometimes having a removable top end heatsink helps.
JEDEC + XMP Settings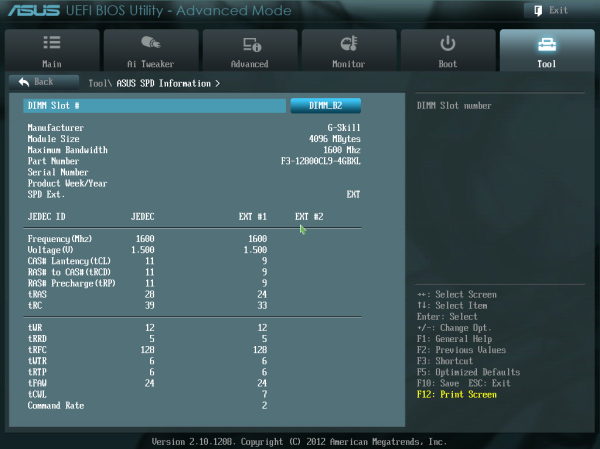 G.Skill
Kit Speed
1333
1600
1866
2133
2400
Subtimings
9-9-9-24 2T
9-9-9-24 2T
9-10-9-28 2T
9-11-10-28 2T
10-12-12-31 2T
Price
$75
$80
$95
$130
$145
XMP
No
Yes
Yes
Yes
Yes
Size
4 x 4 GB
4 x 4 GB
4 x 4 GB
4 x 4 GB
4 x 4 GB

---

MHz
1333
1600
1867
2134
2401
Voltage
1.500
1.500
1.500
1.650
1.650
tCL
9
9
9
9
10
tRCD
9
9
10
11
12
tRP
9
9
9
10
12
tRAS
24
24
28
28
31
tRC
33
33
37
38
43
tWR
10
12
14
16
16
tRRD
4
5
5
6
7/6
tRFC
107
128
150
171
313
tWTR
5
6
8/7
9/8
10/9
tRTP
5
6
8/7
9/8
10/9
tFAW
20
24
24
25
26
tCWL
-
7
7
7
7
CR
-
2
2
2
2