The Memories

OCZ VX is unique in being the only memory available that is rated at 2-2-2 timings at DDR500. The memory is based on Winbond memory chips, most likely CH5 die. The downside is that this level of performance requires a rated 3.3V of memory voltage. The only production motherboards to supply this level of voltage are the new DFI LANParty nF4 SLI-DR and the lower cost sister, DFI LANParty UT nF4 Ultra-D. We reviewed these motherboards in
DFI nForce4: SLI and Ultra for Mad Overclockers
. We also compared the DFI nF4 SLI-DR to other nF4 SLI boards in
nForce4 SLI Roundup: Painful and Rewarding
.
The other 3 memories were chosen for comparison because they were top performers in our memory tests and they were representative of a memory chip or class of memory.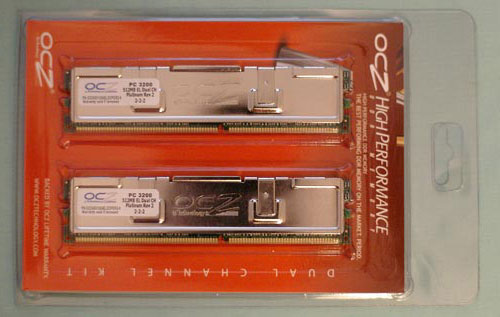 The OCZ PC3200 Platinum Rev.2 is our Reference test memory. It has been a consistent top performer in Athlon 64 tests and is based on Samsung TCCD chips on a Brainpower PCB. This means that performance of the OCZ should be comparable to the similarly configured G. Skill, Corsair, Mushkin, PDP Patriot, PQI and Geil TCCD, which are generally rated at DDR400, but often perform to DDR600 or higher on the Athlon 64 nF4 platform.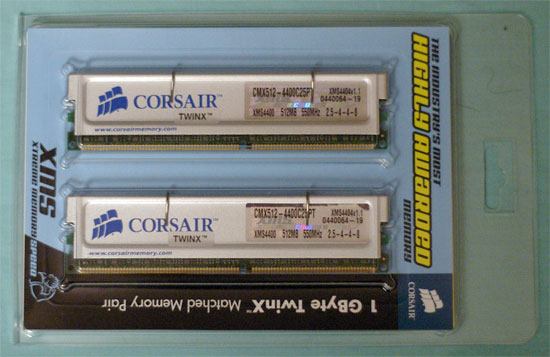 The Corsair TwinX1024-4400C25A is also based on Samsung TCCD and the Brainpower PCB, but it is TCCD specifically binned for high-speed performance. This memory is representative of the performance of the best TCCD rated at DDR500 to DDR550. This memory is not always capable of 2-2-2 performance at DDR400, but the mid- to high-end memory timings are usually very good for TCCD-based memory.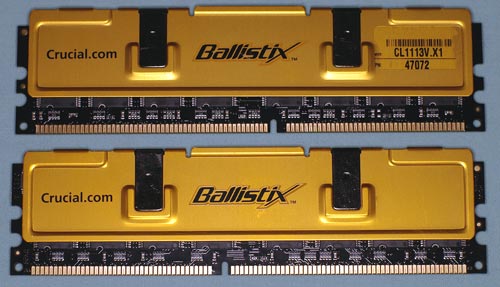 Our final contender is Crucial Ballistix PC3200. The Ballistix is based on Micron chips, and the performance curves are similar to the now-discontinued OCZ EB memory, which was also based on similar Micron chips. After we completed testing, we learned that DFI had been working with Crucial to improve performance of Crucial Ballistix on the DFI nF4 motherboards. Therefore, for best performance of Ballistix, make sure that you are using BIOS version 310 (March 10, 2005) or later.