Construction
One thing we give the SyncMaster 193P a lot of credit for is that it is not built like any monitor we have ever seen before. The cable management is somewhat similar to the SyncMaster
192T
and SyncMaster
172T
from last year. DVI, 15-pin D-Sub and DC power all input at the base of the unit; great cable management.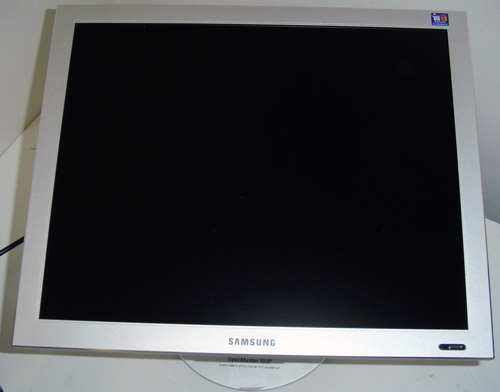 Click to enlarge.
The new design of the 193P incorporates very few hard edges, particularly around the panel.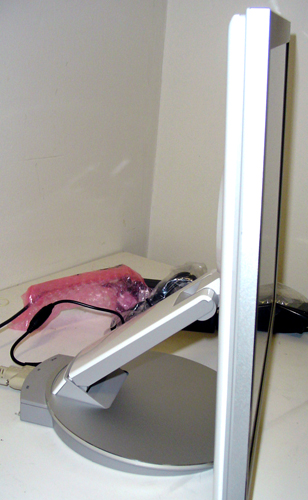 Click to enlarge.
Similar to other Samsung LCDs (particularly the 19" range), there are only the essential input options. One D-sub and one DVI port connect via the bottom. There are no options for S-Video or composite video. The Dell 2001FP has the Samsung 193P beat in this regard.
There are no additional features either, like USB hubs or audio input/outputs.