N5
TSMC this week announced a new fabrication process that is tailored specifically for high-performance computing (HPC) products. N4X promises to combine transistor density and design rules of TSMC's N5-family nodes with the ability to drive chips at extra high voltages for higher frequencies, which will be particularly useful for server CPUs and SoCs. Interestingly, TSMC's N4X can potentially enable higher frequencies than even the company's next-generation N3 process. One of the problems that is caused by shrinking sizes of transistors is shrinking sizes of their contacts, which means increased contact resistance and consequent problems with power delivery. Various manufacturers use different ways of tackling the contact resistance issue: Intel uses cobalt contacts instead of tungsten contacts, whereas other makers opted to forming contacts using selective...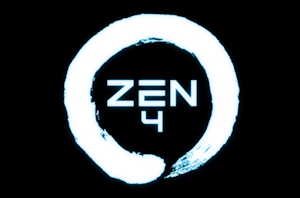 Since AMD's relaunch into high-performance x86 processor design, one of the fundamental targets for the company was to be a competitive force in the data center. By having a...
36
by Dr. Ian Cutress on 11/8/2021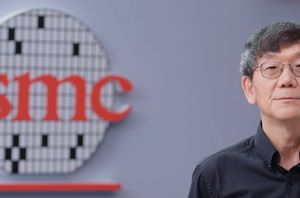 In the past week, TSMC ran its 2021 Technology Symposium, covering its latest developments in process node technology designed to improve the performance, costs, and capabilities for its customers...
28
by Dr. Ian Cutress on 6/8/2021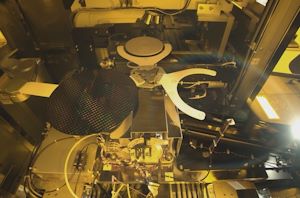 As part of a regular TSMC Technology Symposium, the foundry published updates on its status on it's current leading-edge manufacturing technologies, the N7, N5 and their respective derivatives such...
50
by Andrei Frumusanu on 6/1/2021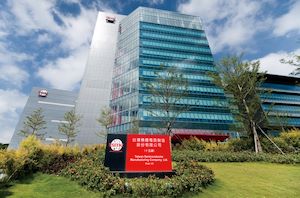 For TSMC, being the world's largest foundry with nearly 500 customers has its peculiarities. On the one hand, the company can serve almost any client with almost any requirements...
74
by Anton Shilov on 4/26/2021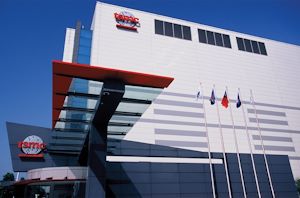 TSMC this week has announced plans to spend $100 billion on new production facilities as well as R&D over the next three years. The world's largest contract maker of...
45
by Anton Shilov on 4/2/2021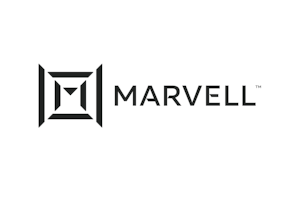 So far we have three products in the market built on TSMC's N5 process: the Huawei Kirin 9000 5G SoC, found in the Mate 40 Pro, the Apple A14...
15
by Dr. Ian Cutress on 11/17/2020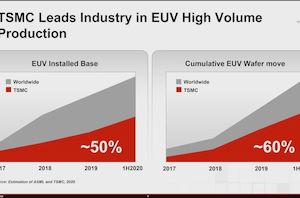 One of the overriding central messages to TSMC's Technology Symposium this week is that the company is a world leader in semiconductor manufacturing, especially at the leading edge process...
32
by Dr. Ian Cutress on 8/27/2020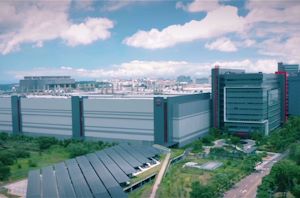 One of the measures of how quickly a new process node gains traction is by comparing how many wafers are in production, especially as that new process node goes...
13
by Dr. Ian Cutress on 8/25/2020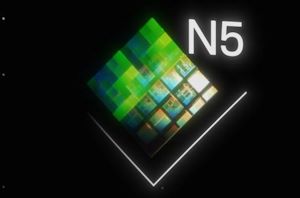 One of the key metrics on how well a semiconductor process is developing is looking at its quantitative chip yield – or rather, its defect density. A manufacturing process...
107
by Dr. Ian Cutress on 8/25/2020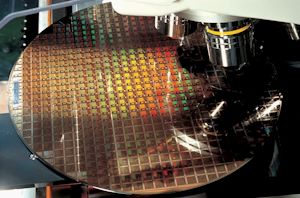 At TSMC's annual Technology Symposium, the Taiwanese semiconductor manufacturer detailed characteristics of its future 3nm process node as well as laying out a roadmap for 5nm successors in the...
58
by Andrei Frumusanu on 8/24/2020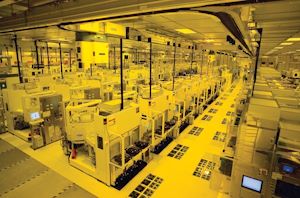 With transistor shrinks slowing and demand for HPC gear growing, as of late there has been an increased interest in chip solutions larger than the reticle size of a...
18
by Anton Shilov on 3/4/2020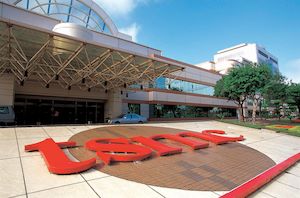 TSMC is on track to begin high-volume production of chips using its 5 nm technology in the coming months, the company said in its conference call last week. While...
40
by Anton Shilov on 1/22/2020
TSMC's 5 nm (N5) manufacturing technology is projected to provide significant benefits when it comes to performance, power, and area scaling, which is why the contract maker of semiconductors...
27
by Anton Shilov on 10/23/2019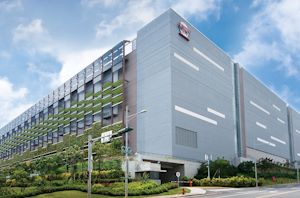 Forecasting strong demand for its 5 nm and 7 nm class process technologies in the coming years, TSMC has announced that it's increasing its capital expenditure for 2019 by...
18
by Anton Shilov on 10/18/2019