Amped Wireless
At Computex 2016, Qualcomm Atheros announced the availability of a tri-radio 802.11ac platform with Wave 2 MU-MIMO capabilities. The firmware in the platform also supported Wi-Fi SON (Self-Organizing Networks), which is fast becoming an essential requirement in mesh networks. The announcement had a quote from Amped Wireless, indicating support for the new platform. We were expecting their mesh system - ALLY - to ship with that platform, but the ALLY had no dedicated backhaul channel to provide the best possible performance. Instead, Amped Wireless has chosen CES 2017 to announce the first set of products based on the Qualcomm tri-radio platform - the HELIOS family. At the heart of the Qualcomm announcement was a highly integrated network processor SoC, the IPQ40x9. It integrates two 2x2...
Amped Wireless is popular for marketing equipment with long range, high-performance power amplifiers and high-gain antennas. At CES, they had the usual updates to the networking lineup - new...
4
by Ganesh T S on 1/17/2016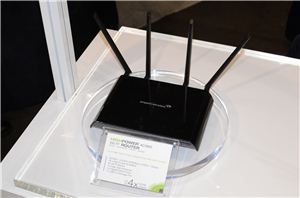 It's been a while since we last looked at Amped Wireless, a company with a primary goal being the development of higher quality and longer range WiFi products. Wireless...
27
by Jarred Walton on 1/21/2014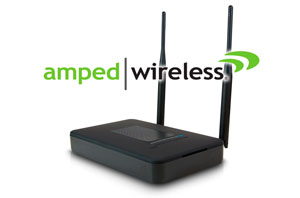 A couple months back, we were contacted by Amped Wireless and offered a chance to look at their latest dual-band 802.11n router, the R20000G. Along with the router, Amped...
28
by Jarred Walton on 6/23/2012