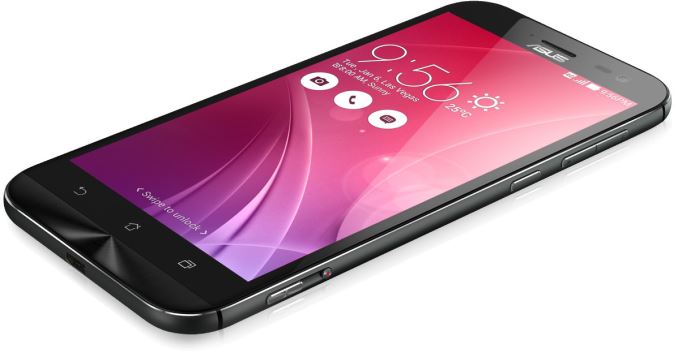 Today at CES ASUS showcased their upcoming ZenFone Zoom, and confirmed that it will be coming to the United States this February. ASUS has teased the ZenFone Zoom a couple of times, and most notably showed it at IFA last year. It was also mentioned during their CES keynote last year, and so it has taken quite some time for it to get to market. Just as a refresher, you can find the ZenFone Zoom's specs in the table below.
ZenFone Zoom
SoC
Intel Atom Z3580/Z3590 Quad Core 2.3/2.5GHz
PowerVR G6430 GPU
RAM
4GB LPDDR3
NAND
64/128GB NAND
Display
5.5" 1080p
IPS
Network
2G / 3G / 4G LTE (Category 4 LTE)
Dimensions
158.9 x 78.84 x 5-11.9mm, 185g
Camera
13MP Rear Facing, 3x optical zoom, 28-84mm
F/2.7-F/4.8, OIS
5MP Front Facing
Battery
3000 mAh (11.4 Whr)
OS
Android 5.1 w/ ZenUI
Connectivity
802.11a/b/g/n/ac + BT 4.0, USB2.0, GPS/GNSS, NFC
SIM
1 x MicroSIM
Launch Price
$399 (Z3580/64GB)
The ZenFone Zoom is very similar to the ZenFone 2 as far as the internal specs go. In the 128GB model there is a bump in clock speed, as the SoC moves from Atom Z3580 to Z3590, but the phone remains the same otherwise. Obviously the big attraction is the rear-facing camera with optical zoom. It's not clear exactly which camera sensor is used in the ZenFone Zoom, but I wouldn't be surprised to find that it's the same Toshiba sensor from the ZenFone 2. I hope that ASUS has put a lot of work into improving their camera processing from the state it was in on the ZenFone 2, as hardware has never really been the issue with photo quality on ASUS devices.
The ZenFone Zoom will be launching in the United States this February, with a starting price of $399 for the 64GB model. Pricing for the 128GB model with the Z3590 SoC is currently unknown.