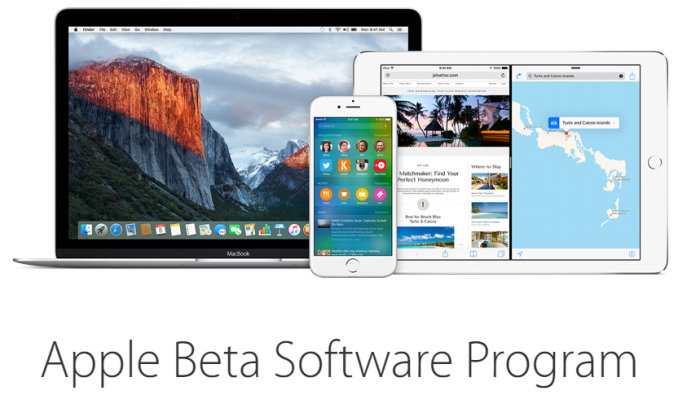 At this year's WWDC Apple announced that like OS X Yosemite, OS X El Capitan would go through a period where public betas were available to a certain group of consumers in order to receive feedback about stability and features. What was also announced is that iOS 9 would also have a public beta. Consumers have long installed developer betas of iOS to try out new features, but the public beta for iOS 9 marks the first time that consumers have been officially invited to test out Apple's mobile operating system.
Before installing either of the betas, Apple recommends that users back up their iOS devices to iCloud or their PC, and their Mac to a Time Machine drive. Much like last year, installing the public beta for OS X El Capitan involves entering a redemption code in the Mac App Store in order to add the beta as an item to your list of purchased software. The installer for OS X El Capitan will then begin downloading automatically. Since it's a full OS upgrade, the installer weighs in at about 6GB.
As for the brand new iOS betas, users will have to install a configuration profile which allows their device to receive the beta updates from Apple. Users will have to agree to an agreement which essentially states that iOS 9 is a beta and things may break or have problems. After accepting, the device must be rebooted. Once all that is done the updates will become available over the air just like any other iOS update. For reference, the first public beta OTA update for the iPhone 5s is 1.4GB in size.
To enroll in the OS X El Capitan and iOS 9 betas users need to join the Apple Beta Software Program. The site is quite slow at the moment due to an influx of users, so it might be worth waiting a little bit if you haven't enrolled in the program already.