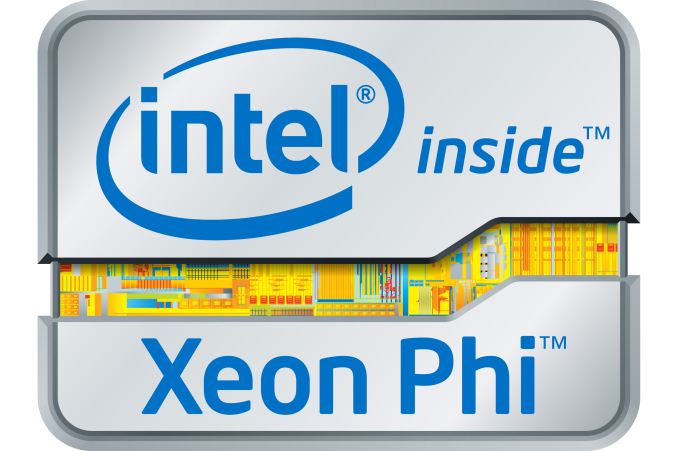 As SC'14 rolls on this week, taking part in the show's events is Intel, who was at the show to deliver an update on the Xeon Phi lineup. As Intel already delivered a sizable update on Xeon Phi at ISC 2014 earlier this year, their SC'14 announcement is lighter fare, but we now know the name of the next generation of Xeon Phi.
First and foremost, Intel has reiterated that the forthcoming Knights Landing generation of Xeon Phi is still on schedule for H2'15. Built on Intel's 14nm process, Knights Landing should be a substantial upgrade to the Xeon Phi family by virtue of its integration of Silvermont x86 cores and a new stacked memory technology, Intel & Micron's MCDRAM.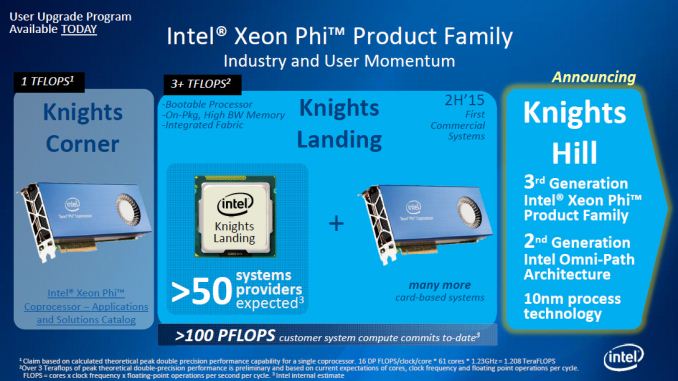 Image Courtesy V3.co.uk
Meanwhile Intel also used this occasion to announce the next generation of Xeon Phi. Dubbed Knights Hill, it will be built on Intel's forthcoming 10nm process technology. Like Intel's early announcement of Knights Landing, they aren't discussing the part in any more detail, though they have mentioned that it will use the next generation of their Omni-Path interconnect architecture. Given the use of 10nm and the timing of the Knights Landing launch, this is likely a 2017+ part.
Finally, Intel has also released a bit more information on Omni-Path. Previously announced alongside Knights Landing and newly renamed from Omni-Scale, Intel has announced that Omni-Path will offer link speeds of up to 100Gbps and its companion switch will offer 48 ports. As Intel has positioned Omni-Path as a competitor to Infiniband, at this point Intel is touting that they will be able to offer 56% lower switch fabric latency from the technology, as well as better density and scaling due to the larger number of ports available on the Omni-Path switch (48 vs. 36).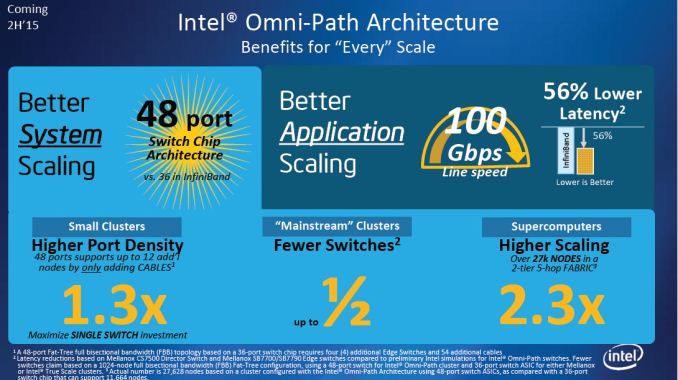 Image Courtesy V3.co.uk
Source: Intel