Introduction:
Industrial PCs come with stringent requirements that are not satisfied by generic PCs. It is customary for builders to use active cooling in order to ensure that the components are in proper working order. Ventilation slots are also provided to keep airflow up. Chassis size is also not always a concern. However, these flexibilities are not always possible in industrial PCs. Operating environments for such systems usually call for passive cooling, dust resistance, rugged nature and minimal size (read, mini-ITX).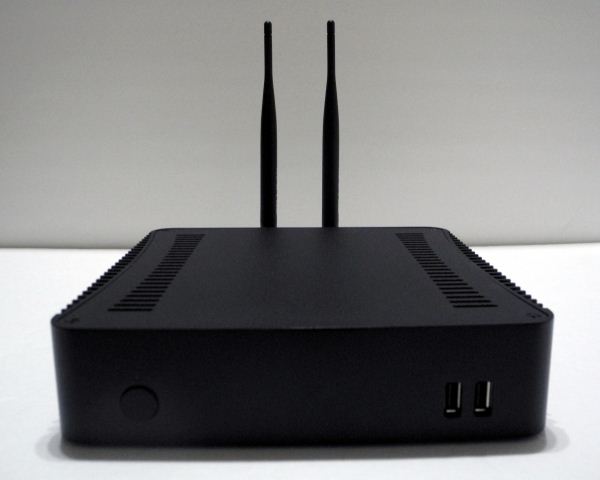 We have already covered the launch of a few industrial PCs including that of the Aleutia Relia which is being reviewed today. The specifications of the Aleutia Relia also make it attractive to users who are picky about having a completely silent machine in their media center.
The Aleutia Relia is a fanless mini-ITX system based on the Q77 desktop chipset. The Q77 chipset enables business / enterprise oriented features such as dual GbE LAN ports, Intel Active Management Technology (for remote troubleshooting and recovery), PXE network boot and auto-boot after power loss. A point to note about the Q77 Express chipset is that it comes with a long life cycle (with assured support at least through 2017).
Before proceeding with the rest of the review, let us take a look at the configuration of the review system.
Aleutia Relia Industrial PC Specifications
Processor
Intel Ivy Bridge Core i7-3770T
(4 x 2.50 GHz (3.70 GHz Turbo), 22nm, 8MB L2, 45W)
Chipset
Intel Q77 Express
Memory
2 x 4GB DDR3-1333
Graphics
Intel HD Graphics 4000
650 MHz / 1.15 GHz (Turbo)
Disk Drive(s)
128 GB mSATA SSD + 2 x 500 GB 7200 rpm 2.5" HDDs
Networking
2 x Gigabit Ethernet
802.11b/g/n (2.4GHz 1T2R)
Audio
Microphone and headphone/speaker jacks
Capable of 5.1/7.1 digital output with HD audio bitstreaming (HDMI / DP)
Operating System
Windows 7 Home Premium 64-bit (Retail unit has choice of OSes including barebones option)
Pricing (As configured)
$1458 (cheapest configuration is $638)