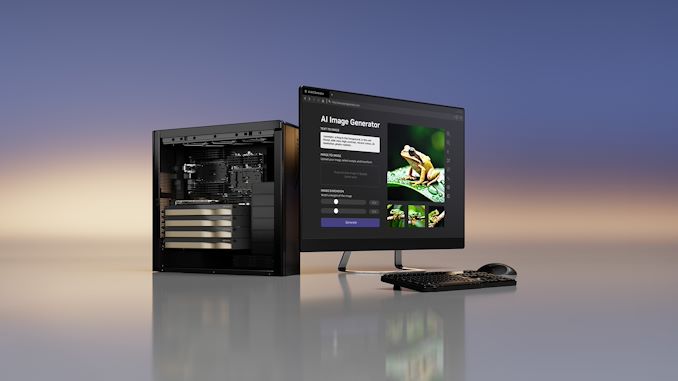 When NVIDIA began to roll out their Ada Lovelace architecture to the workstation market, the company introduced its new flagship RTX 6000 Ada graphics card meant to offer the highest performance possible as well as its quite spectacular RTX 4000 SFF board that delivers formidable performance in a tiny package. The gap between the two solutions is vast, and on Tuesday, the company finally unveiled new products that fill it.
NVIDIA's Ada Lovelace-based RTX-series professional graphics cards — the workstation-oriented RTX 4000 20GB, RTX 4500 24GB, RTX 5000 32GB, and the datacenter-bound L40S — graphics are designed for demanding graphics and artificial intelligence workloads, such as computer-aided design, digital content creation, real-time rendering, and basic simulations that are fine with FP32 precision. The new graphics solutions complement NVIDIA's Ada Lovelace-based workstation boards that have been announced: the midrange RTX 4000 SFF and the ultra-high-end RTX 6000 Ada. Meanwhile, NVIDIA's previous-generation offerings will continue to serve entry-level workstations based on its Ampere and Turing architectures.
Now, let us cover the new graphics boards in more detail.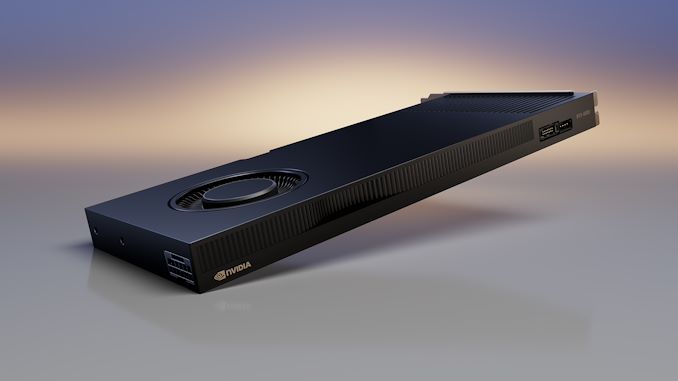 NVIDIA's RTX 4000 20GB is powered by the AD104 graphics processor with 6,144 CUDA cores that promises a peak performance of 26.7 FP32 TFLOPS, which is considerably higher than 19.2 FP32 TFLOPS delivered by the RTX 4000 SFF that features the same GPU with the same configuration albeit working at lower clocks and therefore consuming up to 130W. Unlike the small form-factor board, this uses a full-height PCB but a single-slot cooling system. The novelty is slated for a September release with an MSRP of $1,250.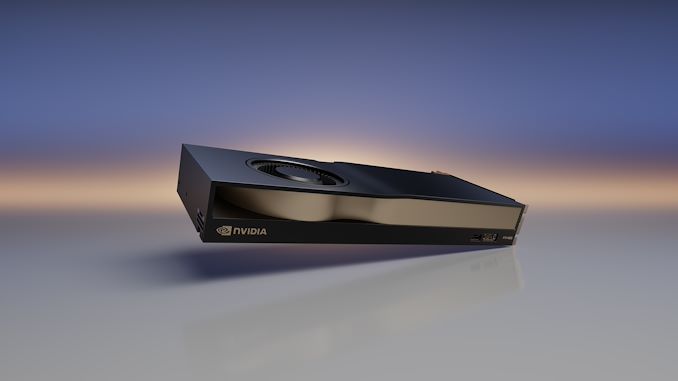 The more powerful Ada Lovelace-based workstation board is called the RTX 4500, and it uses the AD104 GPU with 7,680 CUDA cores to deliver a compute performance of up to 39.6 FP32 TFLOPS at up to 210W. The board employs a dual-slot cooling system and will be available for $2,250 sometime in October.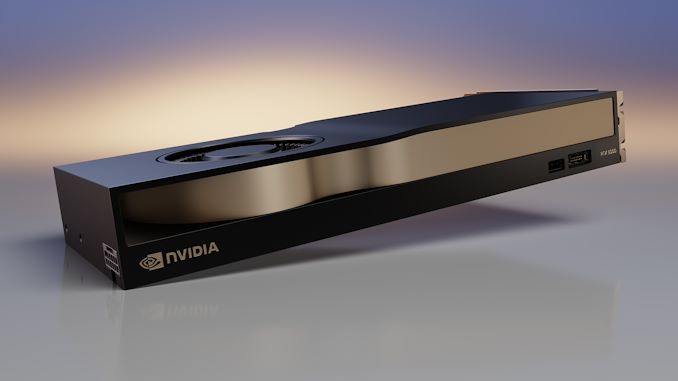 Finally, NVIDIA is introducing its RTX 5000 professional graphics card that utilizes the AD102 graphics processor with 12,800 CUDA cores (i.e., a very significant cut down) to achieve a compute performance of 65.3 FP32 TFLOPS at 250W. This board is set to hit the market now for $4,000, which is significantly lower compared to $6,800 for NVIDIA's flagship RTX 6000 Ada product.
NVIDIA Ada Lovelace Professional Graphics Cards
RTX 4000 SFF
RTX 4000
RTX 4500
RTX 5000
RTX 6000
L40S Ada
GPU
AD104
AD104
AD104
AD102
AD102
AD102
CUDA Cores
6,144
6,144
7,680
1,2800
1,8176
1,8176
Memory
20 GB
24 GB
32 GB
48 GB
Power
70W
130W
210W
250W
300W
?
Cooling
dual-slot, blower

single-slot, blower

dual-slot, blower

passive
MSRP
$1,250

$1,250

$2,250
$4,000
$6,800
?
NVIDIA's latest ProViz graphics boards are set to be integrated into the upcoming workstation lineups of renowned companies, including Boxx, Dell, HP, Lambda, and Lenovo. Additionally, the graphics cards will be available for purchase from select graphics card makers like Leadtek, PNY, and Ryoyo, as well as major resellers like Arrow and Ingram. Meanwhile, there will be an Ada Lovelace professional graphics board that will unlikely be available separately.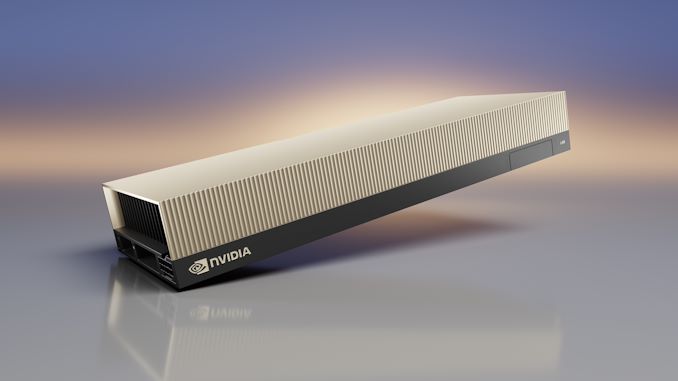 Catering to the needs of professionals using remote workstations, NVIDIA is launching the L40S Ada datacenter card. The board carries the AD102 graphics processor with 18,176 active CUDA cores, delivering a staggering 91.6 FP32 TFLOPS performance. The product is initially set for NVIDIA's OVX servers that can be used to enable cloud AI and virtual desktop infrastructure. Still, it is reasonable to expect other AI and VDI infrastructure makers to adopt the L40S Ada board. Interestingly, despite being a data center-oriented product with passive cooling, the L40S Ada includes display outputs, making it suitable for workstations given adequate airflow inside or an attached blower. NVIDIA does not publish the pricing of its OVX machine or the L40S Ada card.
"OVX systems with NVIDIA L40S GPUs accelerate AI, graphics, and video processing workloads and meet the demanding performance requirements of an ever-increasing set of complex and diverse applications," said Bob Pette, vice president of professional visualization at NVIDIA
Source: NVIDIA