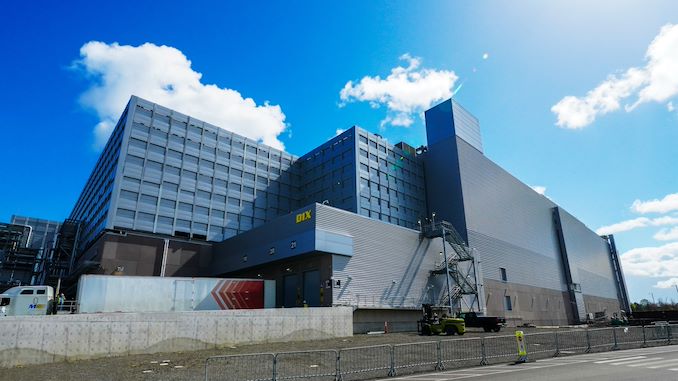 Intel has filed a permit application that outlines significant expansion plans for its campus near Hillsboro, Oregon. According to filings submitted to state regulators, the tech giant's ambitious proposals include a fourth expansion phase for the D1X research facility and an upgrade of the older D1A fab situated on the same 450-acre property.
The planned enhancements will take place at the company's Gordon Moore Park (previously known as Ronler Acres) campus, according to a 1,100-page air-quality permit application submitted by Intel to the Oregon Department of Environmental Quality back in July. While the filings highlight Intel's intention to upgrade its existing facilities and build some additional capacity, they do not contain a specific financial outline for these projects. Furthermore, they indicate Intel's potential plans, not commitments. Meanwhile, if the scale is comparable to previous Oregon expansions, the total investment could reach billions.
The last upgrade, D1X's third phase, cost $3 billion and added over one million square feet to the campus. The latest expansion could potentially exceed this, given that Intel plans not only to add a fourth phase to D1X but also to overhaul the 30-year-old D1A factory, add manufacturing support buildings, and implement other upgrades. Intel anticipates that the installation of new equipment could begin as early as 2025, with the completion of additional work slated for 2028.
So far, Intel has not formally announced any plans about its Oregon campus, but in May, its chief executive Pat Gelsinger already implied that he wants the site to grow big.
"I would be reticent to constrain my dreams for how big it might be in the future," Gelsinger said.
The Gordon Moore Park site currently houses five fabs: D1X, Intel's flagship manufacturing process development facility; D1A, Intel's development fab built in the 1980s; 10nm-capable D1B and D1C fabs; and 7nm-capable D1D fab. Intel is the largest corporate employer in Oregon, with 22,000 workers.
This proposed expansion represents a significant milestone, not just for Intel but for Oregon as well. While the investment may not match the tens of billions earmarked for new campuses in Arizona and Ohio, it would nonetheless constitute one of Oregon's largest capital projects to date. This would likely result in the addition of hundreds or possibly thousands of new jobs to Intel's workforce in the state, reaffirming Intel's commitment to ongoing investment in its Oregon research endeavors.
Source: OregonLive