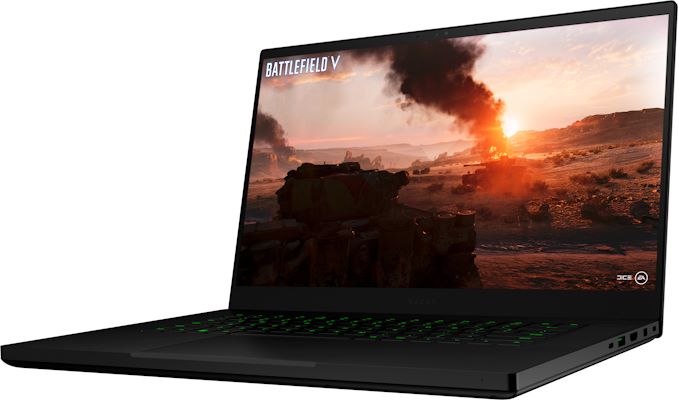 Having established strong positions on the market of high-end and professional gaming laptops with its Blade 15 and Blade Pro notebooks, Razer needs to address lower price bands to keep growing. On Wednesday, the company introduced cheaper versions of the Blade 15 Base model that offer somewhat lower performance in games, but cost up to $400 less than the original Blade 15 Base launched earlier this year.
Like other 2019 Blade 15 SKUs, the new Blade 15 Base versions are based on Intel's six-core Core i7-9750H processor (2.6 – 4.5 GHz) that is paired with 16 GB of dual-channel DDR4-2667 memory. Meanwhile, the new models come with NVIDIA's GeForce GTX 1660 Ti with 6 GB of GDDR6 memory (down from the GeForce RTX 2060) as well as a storage subsystem comprised of a 128 GB SSD and 1 TB HDD or a 256 GB SSD and 1 TB HDD (vs. a 512 GB SSD + 1 TB HDD originally). The cheapest model also has a 15.6-inch Full-HD LCD with a 60 Hz refresh rate (as opposed to 144 Hz in case of the original SKU).
Apart from the insides, the design of the cheaper Razer Blade 15 Base are similar to their counterpart released this spring. The laptops come in a CNC-machined aluminum chassis that is 19.9 mm thick, only available in black, and weighs 2.1 kilograms. They systems also feature Intel's Wireless-AC 9560 802.11ac + Bluetooth 5 solution, a GbE port, one Thunderbolt 3 connector, three USB 3.1 Gen 1 Type-A ports, two display outputs (miniDP 1.4 and HDMI 2.0b), a 3.5-mm headset jack, a 1MP/720p webcam, a 65 Wh lithium-ion polymer battery, and other essentials.
The new Razer Blade 15 Base models are available immediately in the US and Canada at Razer.com with more retailers and markets to follow shortly. The cheapest Razer Blade 15 Base with a 128 GB SSD, 1 TB HDD, and a 60 Hz Full-HD display costs $1,599, whereas a slightly more advanced model with a 256 GB SSD, 1 TB HDD, and a 144 Hz Full-HD screen is priced at $1,799.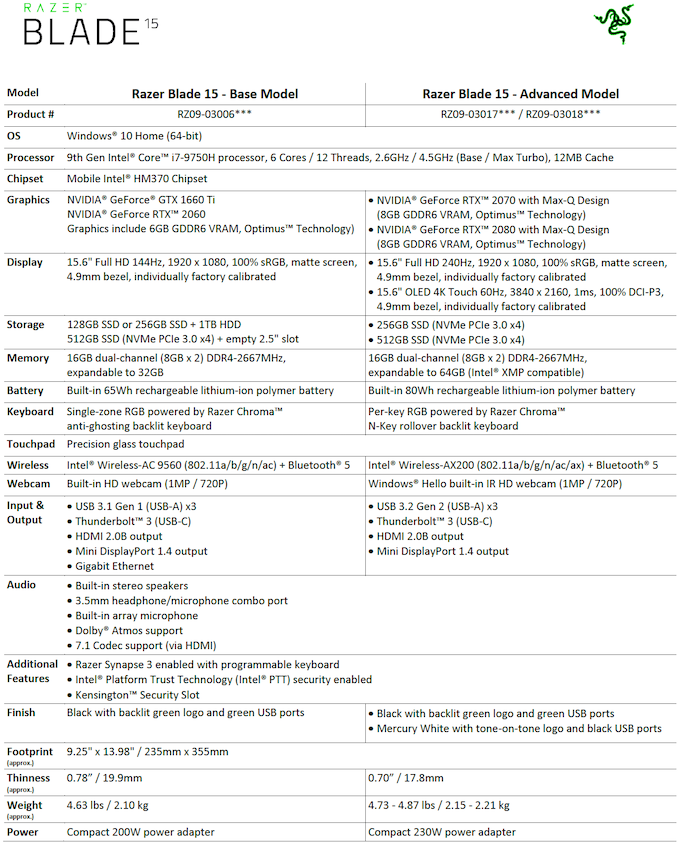 Related Reading:
Source: Razer