Toshiba Memory, which is set to rebrand as Kioxia Holdings this October, has signed a definitive agreement to acquire SSD business of Lite-On Technology Corp. The decision will enable Toshiba to produce its own SSDs using proven IP, technologies, and product lines.
Under the terms of the agreement, Toshiba Memory will pay Lite-On $165 million dollars for its SSD business, which includes IP, R&D operations, manufacturing lines (i.e., equipment, buildings, etc.), sales channels, and other assets. The transaction is expected to close sometimes in the first half of 2020.
While Lite-On is primarily known for its SSDs as well as optical disc drives, the company produces a wide range of products for major PC makers, including Dell and Lenovo. Despite the fact that Lite-On is the world's No. 3 supplier of enterprise and datacenter NVMe drives with a 7% market share (according to Forward Insight), SSD business is not the main source of revenue that Lite-On has.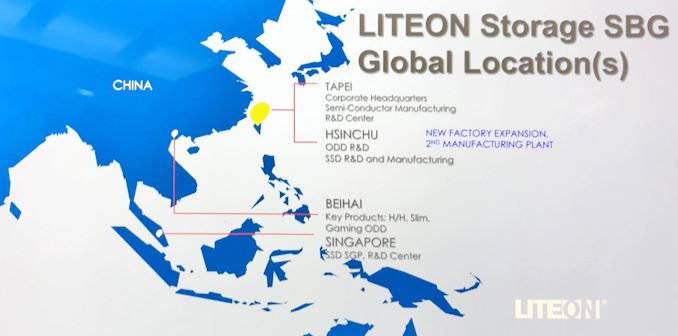 At present, Lite-On has two SSD manufacturing facilities in Taiwan that can produce 12 million of client drives as well as 6 million of datacenter drives per year. In addition, the company owns a $45 million stake in its joint venture with Tsinghua Unigroup (it invested $45 million in early 2018) that develops and produces SSDs in Suzhou, China. This JV can produce up to 45 million drives a year. It is likely that Toshiba Memory will obtain Lite-On's 45% stake in the JV as a part of its acquisition deal, but this was not explicitly confirmed in the press release.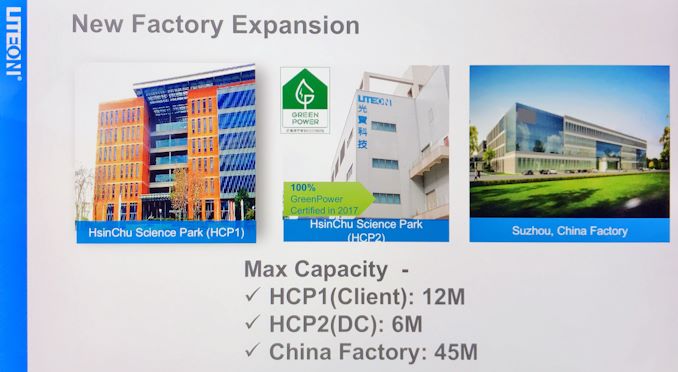 As a result of the acquisition, Toshiba Memory will expand its SSD market share and will therefore improve its profit margins as it is more lucrative to sell drives rather than 3D NAND memory. Meanwhile, it should be noted that Tsinghua Unigroup formed the JV with Lite-On to produce SSDs based on 3D NAND made in China by one of the producers the Chinese government controls or supports directly or via ivarious companies. That said, it remains to be seen how Kioxia will deal with Tsinghua Unigroup once the acquisition with Lite-On is closed.
Nobuo Hayasaka, acting President and CEO of Toshiba Memory had the following to say:
"Lite-On's solid state drive business is a natural and strategic fit with Toshiba Memory and expands our focus in the SSD industry. This is an exciting acquisition for us, as it positions us to meet the projected growth in demand for SSDs in PCs and data centers being driven by the increased use of cloud services."
Related Reading
Source: Toshiba Memory