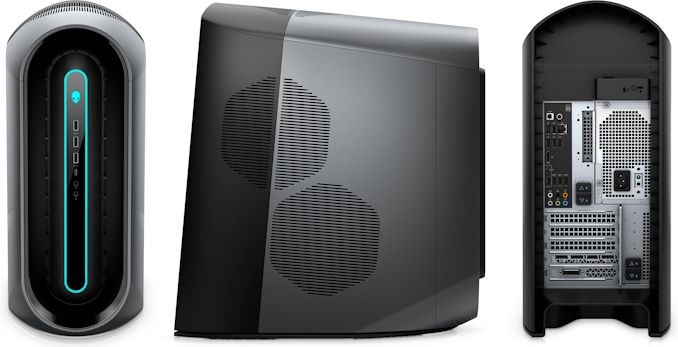 Living up to its status as a high-end, botique system builder, back in early 2019 Alienware rolled out its "Legend" industrial design. Intended to set the brand apart from competitors, the futuristic design ended up being rather different from other gaming PCs available today. Initially Dell used the new industrial design for laptops and monitors, and this week the company rolled out its first Legend-designed mATX desktop in the Alienware Aurora R9.
The Aurora R9 comes in a Lunar Light or Dark Side of the Moon chassis that isn't quite like anything that we have seen before. In fact, it looks more like an item from Portal rather than a desktop computer. It still has AlienFX RGB lighting (two or three zones) for additional personalization, but even out-of-box the system looks unique.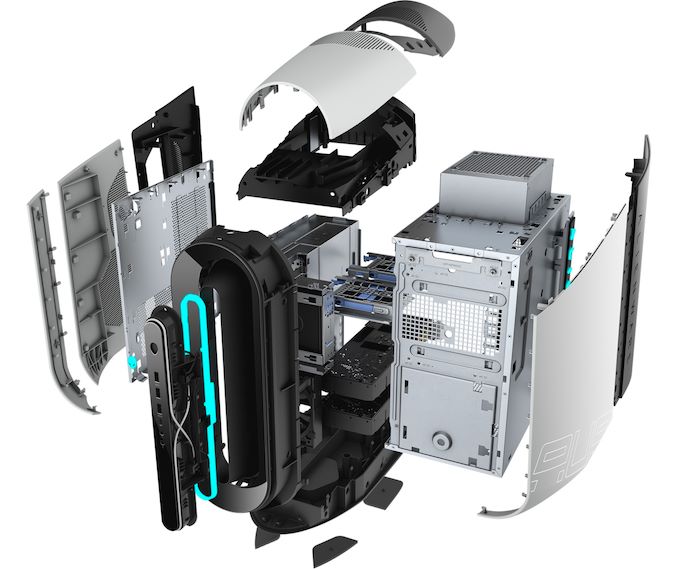 Inside the new Aurora is a Micro-ATX motherboard based on Intel's Z370 chipset and is compatible with Intel's 9th Gen Core i3/i5/i7/i9 processors, with the unlocked K-series parts coming factory overclocked to 4.4 GHz - 4.7 GHz depending on the model. Cooling these chips is in turn is a custom Alienware-badged closed-loop liquid cooling system. Meanwhile, as is traditional for Alienware, the chassis features well-thought airflows, allowing the system to keep up with the cooling requirements of the overclocked processors.
Rounding out the package, the CPU can be paired with up to 64 GB of Kingston HyperX DDR4-3200 memory, either an M.2 PCIe 3.0 x4 SSD with capacities up to 2TB or Intel's Optane Memory caching SSD, and a 2 GB 7200 RPM HDD.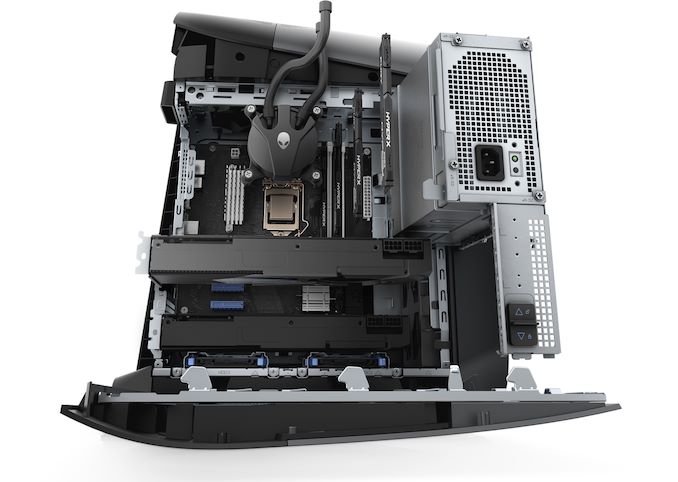 Being aimed at demanding gamers, the Alienware Aurora R9 can be equipped with a wide range of current-generation AMD Radeon RX and NVIDIA GeForce GTX/RTX video cards. The top-of-the-range models will come with either one GeForce RTX 2080 Ti or two GeForce RTX 2080 cards.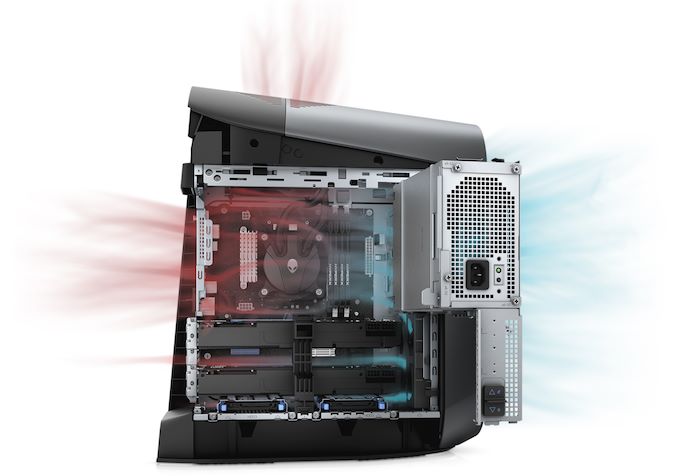 When it comes to connectivity, the Alienware Aurora R9 features a GbE port (enabled by the Killer E2500 controller), a Wi-Fi 5 or Wi-Fi 6 adapter (Qualcomm's DW1810/DW1820 or Rivet's Killer AX1650), USB 3.1 Gen 1 Type-A and Type-C connectors, and 7.1-channel audio.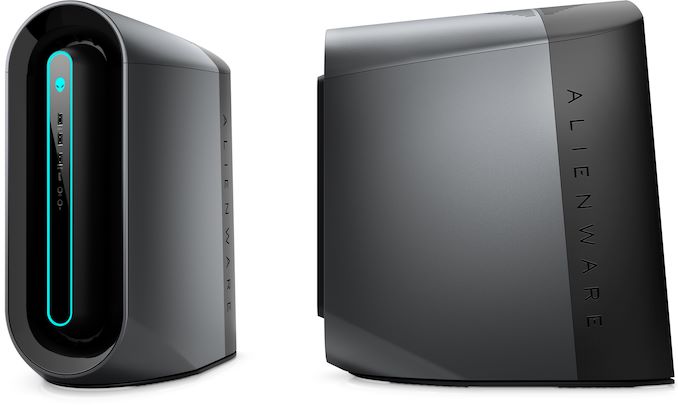 As usual for Alienware, the Aurora R9 can be easily upgraded by the end user, with the case feature toolless access. It is worth noting, however, that Alienware only equips the lower-end models with a 460 W PSU, so upgrade options are a little more limited on those models without a PSU upgrade as well.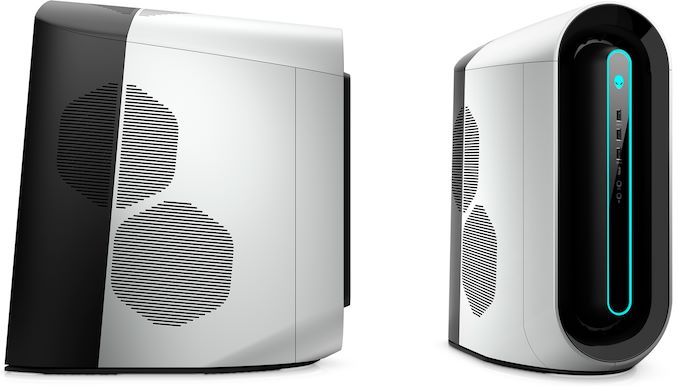 The Alienware Aurora R9 is available now, with basic configurations starting at $969.99.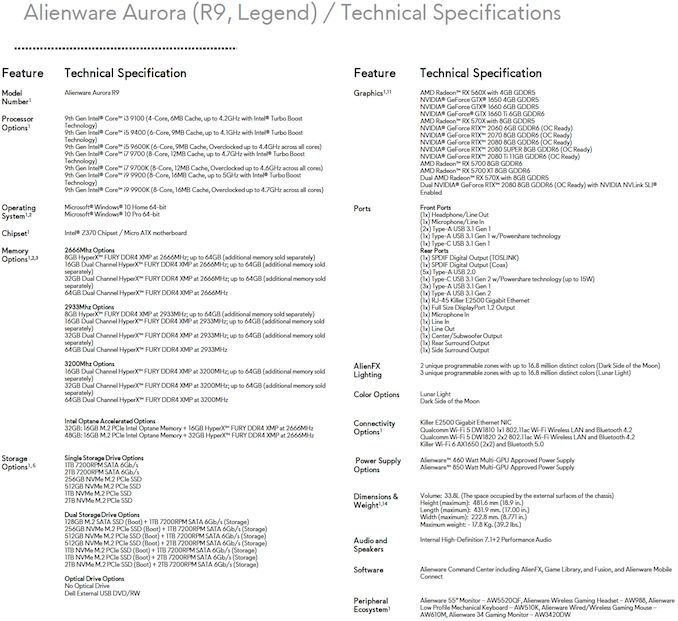 Related Reading:
Source: Dell