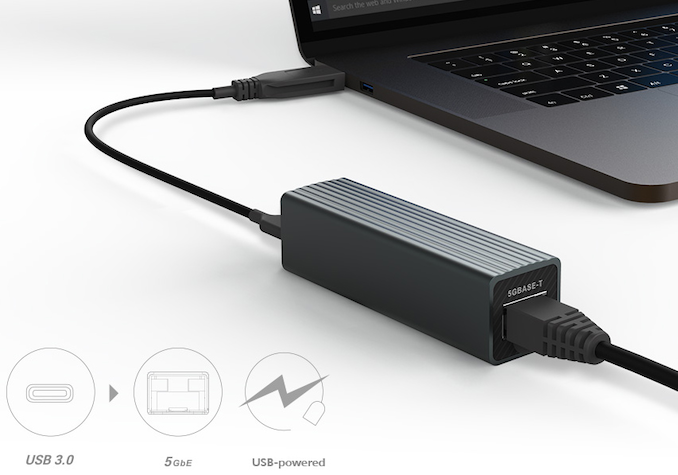 QNAP has introduced its USB 3.0 to 5 GbE adapter that can add support for a faster-than-GbE network standard to a PC or a QNAP NAS. The QNA-UC5G1T adapter is small and sleek, so it is easy to carry around or place near a NAS that needs more than one NBASE-T Ethernet ports.
The QNAP QNA-UC5G1T adapter is based on Aquantia's single-port AQtion AQC111C 5G controller paired with a PCIe-to-USB 3.0 bridge compatible with a USB Type-C connector. The said Aquantia silicon supports an RJ-45 interface as well as various BASE-T/NBASE-T standards (including 100M, 1G, 2.5G and 5G) using contemporary copper Cat5e/Cat6 cabling that is widely used in homes and offices. The dongle is powered using a USB 3.0 interface.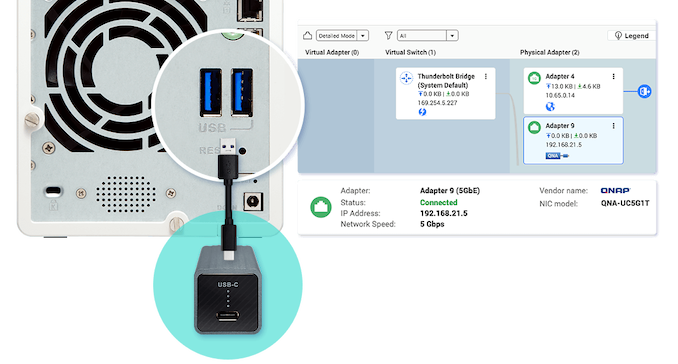 QNAP's USB 3.0 to 5GBASE-T adapter was designed for a variety of purposes. For laptop users it can enable compatibility with modern NBASE-T networks used by various enterprises. Besides, the adapter can be used to add a 5GBASE-T port (or more) to a NAS that does not have it. The manufacturer bundles USB-C to USB-A and USB-C to USB-C cables to ensure physical compatibility with a variety of devices.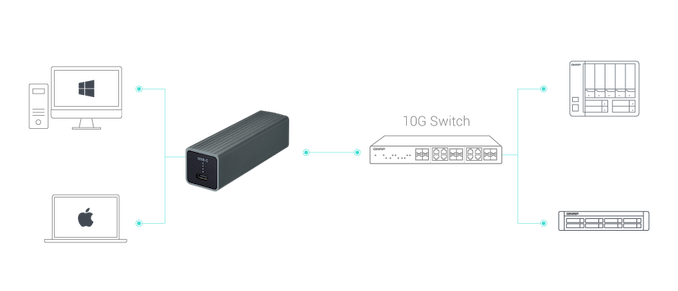 When it comes to compatibility on the logical level, the QNA-UC5G1T can work with PCs running Windows 7/8/10, modern versions of macOS (manual driver installations are required), as well as Linux (core 3.10, 3.12, 3.2, 4.2, and 4.4). Besides, the adapter can work with QNAP's NAS featuring QTS 4.3.6 (or later).
QNAP said that its QNA-UC5G1T is now available from various resellers, but never mentioned its MSRP. At press time, only one seller at Amazon.com offered the adapter for $212, but eventually pricing of the device will likely drop.
Related Reading:
Source: QNAP