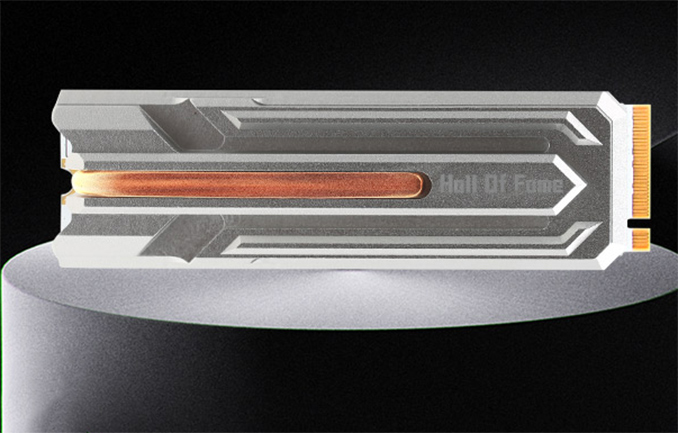 Palit Microsystems, which owns a number of GPU brands, entered SSD market a little more than two years ago with entry-level offerings to simplify product development and avoid competition. While Palit mainly sells ultra-high-end video cards and has loads of performance-minded clientele, for these customers the company is now rolling out its high-end GALAX Hall of Fame SSDs based on an advanced controller and featuring a sophisticated cooling system.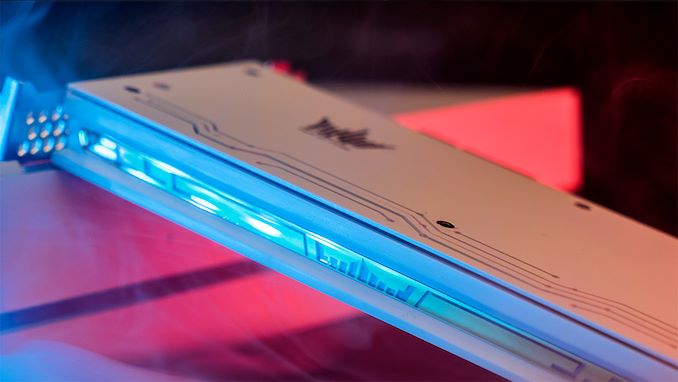 The GALAX Hall of Fame drives are based on Phison's PS5012-E12 controller (NVMe 1.3, eight NAND channels with 32 CE targets, a DDR4/DDR3L interface for DRAM caching, LDPC, etc.), Toshiba's BiCS 3D NAND flash (256 Gb 64L 3D TLC is the most likely), and feature a PCIe 3.1 x4 interface. The drives are offered in 512 GB, 1 TB, and 2 TB configurations, which to a large degree emphasizes their premium positioning.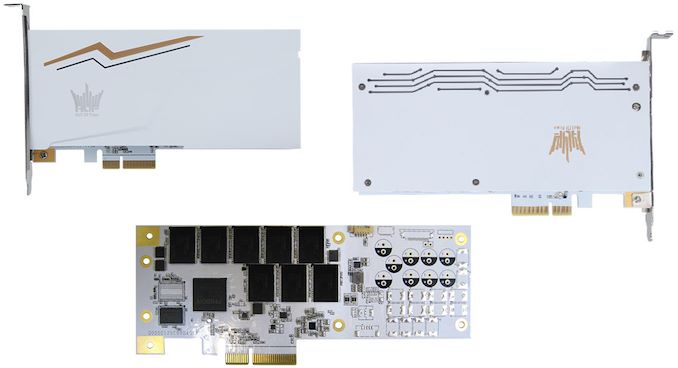 Depending on the version, the HOF SSDs come in M.2-2280 module as well as HHHL card form-factors. The latter features a CNC-machined cooling system with a heat pipe to ensure consistent performance of the drives under high loads, whereas the former has a typical heatsink as well as RGB LEDs controlled using proprietary software.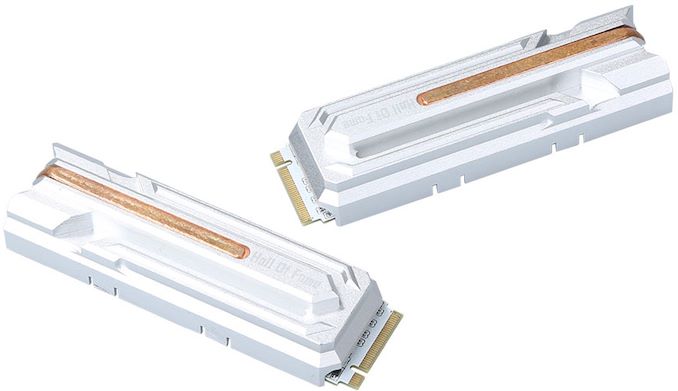 When it comes to performance, the drives offer something that one would expect from a Phison PS5012-E12-powered device. The GALAX Hall of Fame SSDs claim to provide up to 3400 MB/s sequential read speeds, up to 3000 MB/s sequential write speeds (2 TB HHHL version, see the table below for exact specs of other drives), as well as up to 460K/660K random read/write IOPS. Meanwhile, it is noteworthy that similarly configured M.2 and HHHL drives are rated for different performance levels, which means that the SSDs are tuned differently (possibly because of heat dissipation of the controller).
GALAX HOF SSDs Specifications
Capacity
512 GB
1 TB
2 TB
Controller
Phison PS5012-E12
NAND Flash
Toshiba 64-layer BiCS3 3D TLC (?)
Interface
PCIe 3.1 x4
Form-Factor
M.2-2280
M.2-2280
HHHL
M.2-2280
HHHL
Sequential Read
3.4 GB/s
3.4 GB/s
3.4 GB/s
Sequential Write
2 GB/s
M.2: 2.8 GB/s
HHHL: 3 GB/s
M.2: 2.8 GB/s
HHHL: 3 GB/s
Random Read IOPS
400,000
M.2: 400,000
HHHL: 440,000
M.2: 400,000
HHHL: 440,000
Random Write IOPS
540,000
M.2: 600,000
HHHL: 660,000
M.2: 600,000
HHHL: 660,000
Idle Power Consumption
< 900 mW (?)
PCIe L1.2 Idle
< 2 mW (?)
Pseudo-SLC Caching
Yes
DRAM Buffer
Yes
TCG Opal Encryption
Yes
Warranty
3 years
One interesting feature of the GALAX Hall of Fame SSDs is bundled Xtreme Tuner For SSD utility designed by the company. The program supports monitoring of the drive (temperature, endurance, etc.), can upgrade its firmware, and even optimize performance. Considering the fact that Phison usually supervises manufacturing of SSDs based on its controllers and essentially sells SSDs, not controller chips, the fact that GALAX now offers software for customization of its PS5012-E12-powered drives means that the company has done some additional R&D work and its products offer more than typical Phison-based SSDs do.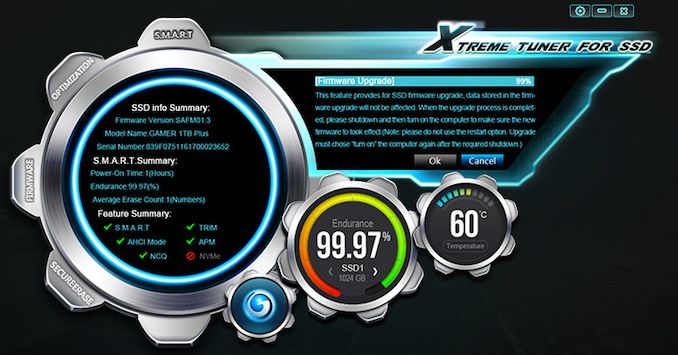 At present, the GALAX HOF SSDs are available primarily in China. It remains to be seen whether Palit decides to offer them in other countries and which trademarks they will carry.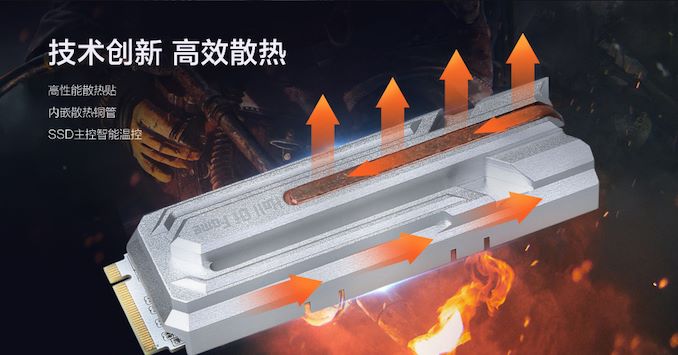 Related Reading:
Source: GALAX, GALAX (via Momomo_US/Twitter)