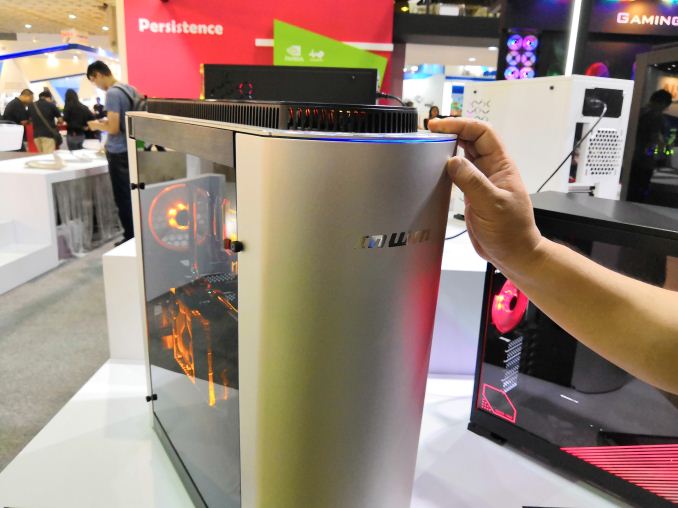 Back at CES, InWin showcased their newest 915 chassis aimed at the enthusiast market. At the time the design was still rough, however the final unit implementation was on show at the Computex booth. It still has the dual convex front and back design, looking slightly like an angled cup from the side, and keeps the automated rise-and-fall platform at the top for when additional airflow is needed.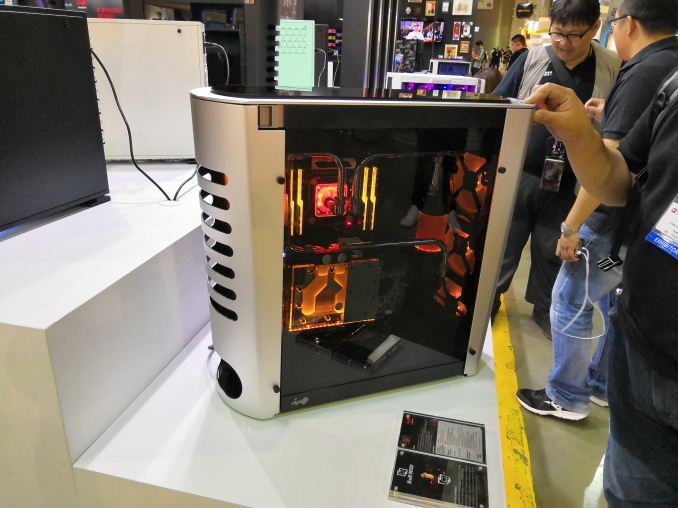 New to the design is the vertical graphics card mounting, which is a chassis design feature we started to see more of through 2017 and will continue to do so in 2018.
Also adjusted is the top of the front panel, which contains a programmable RGB LED strip. This strip can be synchronized with the system to maintain color consistency, or configured as a warning LED if the system starts throwing up errors or hitting thermal limits.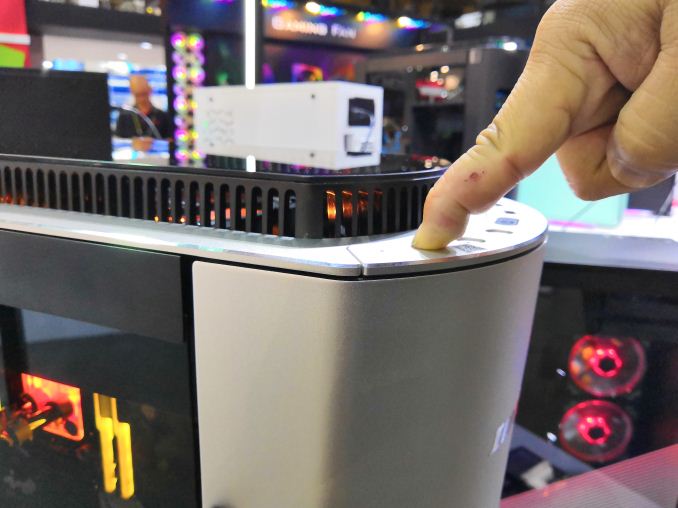 The connector set on the front panel also changes, with a power button, headphone jacks, a button for the top vent motor, two USB 3.0 Type-A ports, a USB 3.1 Type-C port, and a reset button.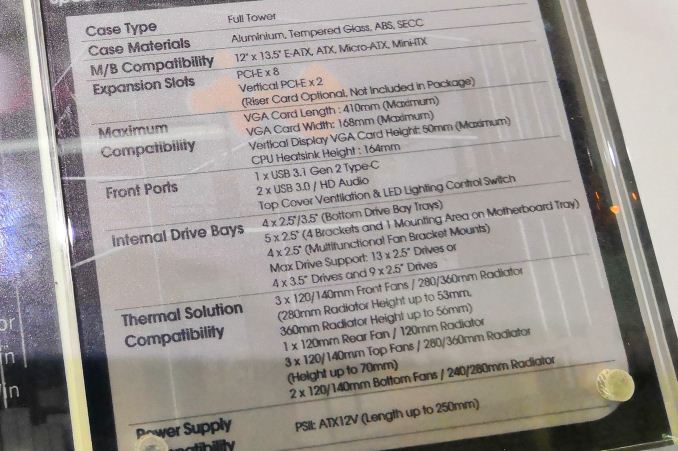 The full chassis supports up to a 12-inch by 13.5-inch E-ATX motherboard, and also up to 8 PCIe slots or 2 vertical PCIe slots. In order to use those vertical PCIe slots, a riser cable is needed, but the system does not come with one. Maximum drive support us up to 13 SSDs or 9 SSDs + 4 HDDs. PSUs up to 250mm will fit, as well as GPUs up to 410mm.
Want to keep up to date with all of our Computex 2018 Coverage?

Laptops

Hardware

Chips
Follow AnandTech's breaking news here!