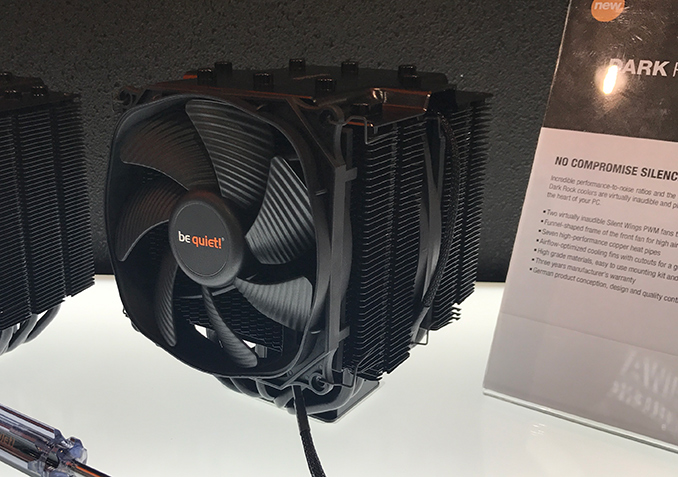 AMD's Ryzen Threadripper made quite a splash in the industry with its massive core count and a server-class TDP. Building a system based on such a processor seems alluring to a creative professional because of multi-tasking performance, but a loud air cooling system, or necessity to go liquid could be a turnoff. Thankfully, be quiet! has a solution.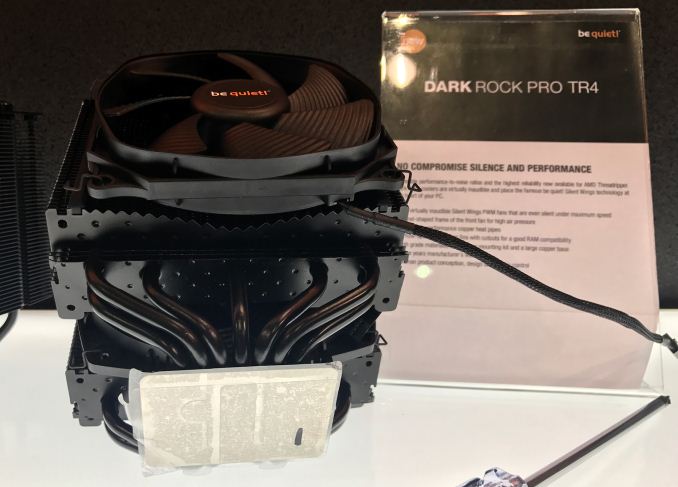 Be Quiet!'s Dark Rock Pro TR4 mega-cooler (or should I say hypercooler?) has a massive aluminum base (no copper, sorry), seven heat pipes, two large fans, and loads of fins. The cooler is rated for 240 W, so it can support all the existing AMD Ryzen Threadripper processors as well as the upcoming AMD Ryzen Threadripper 2 CPUs. Keep in mind that TR II's 250 W TDP is a very conservative range and in most cases, these chips will dissipate much less).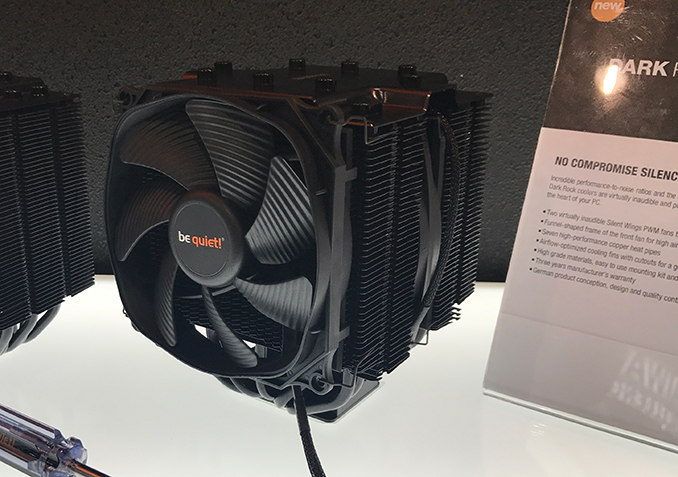 Although high-end desktops are not meant to be silent, be quiet!'s Dark Rock Pro TR4 is here to prove otherwise: it is possible to wed performance and silence without using a liquid cooling system.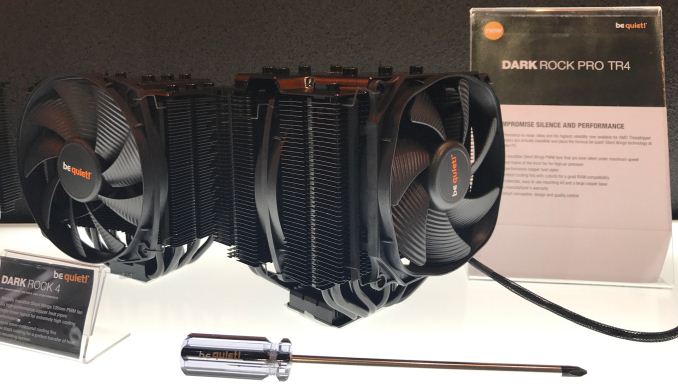 Be quiet! says that the Dark Rock Pro TR4 will be available in the coming weeks at around the same price point as the regular one, so think about ~$90 with a screwdriver included.
Want to keep up to date with all of our Computex 2018 Coverage?

Laptops

Hardware

Chips
Follow AnandTech's breaking news here!