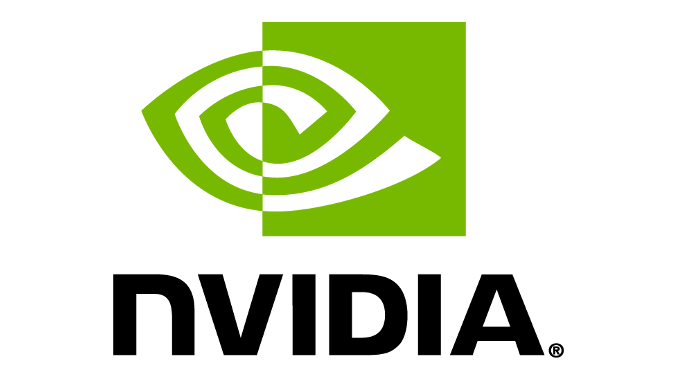 After quietly announcing legacy support status for Fermi GPUs and 32-bit operating systems earlier this month, NVIDIA today has released the first Release 396 drivers with 397.31 WHQL, headlined with Game Ready titles BattleTech and Frostpunk. As the first of a new driver branch, 397.31 is a wide-ranging update that introduces a number of new features, including NVIDIA RTX developer preview support, additional sampling rates for GPU HDMI audio, Vulkan 1.1 mainstream support, and tempfile auto-removal functionality for the display driver standalone installer. And as expected, Release 396 officially drops mainstream 'Game Ready' support for Fermi and 32-bit operating systems.
Update (5/3/18): NVIDIA has released a hotfix driver 397.55, addressing the following bugs:
After driver installation, Device Manager may report Code 43 error on a few GTX 1060 cards models.
Netflix playback may occasionally stutter.
Added support for Microsoft Surface Book notebooks.
Windows 10: Driver may get removed after PC has been left idle for an extended period of time.
Release 396 Features for Consumers
Starting things off with driver installation itself, the display driver standalone installer now automatically removes the temporary files that it self-extracts at the beginning of the process. As for the less glamorous world of HDMI audio through video cards, the new NVIDIA HD audio driver version 1.3.37.1 now supports 32, 88.2, and 176.4 kHz sample rates for all GPUs, rounding out the existing driver support for 44.1, 48, 96, and 192 kHz. The newly-added sample rates are rather uncommon compared to 44.1 (e.g. music CDs) and 48 kHz (e.g. digital video formats), and even 96 and 192 kHz (e.g. professional music recording or audiophile), but still adds versatility to HTPC setups powered by discrete NVIDIA graphics. It appears that 20 bit sample size remains unsupported, and no change to codec support was mentioned.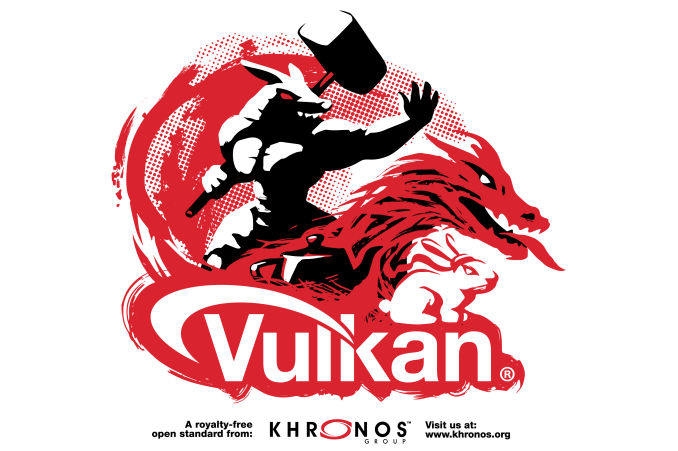 Meanwhile, although full support for Vulkan 1.1 was made available in NVIDIA developer drivers when the API update was launched last month, 397.31 has brought it to the mainstream Game Ready branches as opposed to beta Windows drivers. For end-users, this is another step to running Vulkan 1.1 applications, though NVIDIA notes that 397.31 passes the Vulkan Conformance Test Suite version 1.1.0.3, as opposed to the major 1.1.1.0 update that was released earlier in April.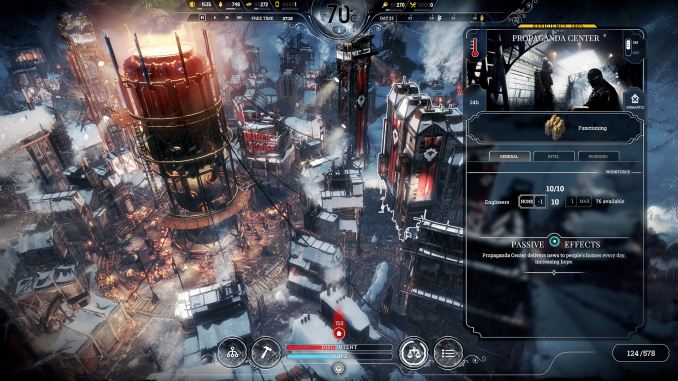 Last but not least, alongside with the usual Game Ready support for BattleTech and Frostpunk, both released yesterday, NVIDIA has also added or updated SLI profiles for Descenders, Frostpunk, Warhammer Vermintide 2, and Far Cry 5.
Release 396 Features for Developers: RTX, Optimus DLLs, & NVDECODE API Updates
A little over a month ago, Microsoft announced DirectX Raytracing (DXR), bringing a standardized API for hardware and software accelerated ray tracing under DX12. Alongside this, NVIDIA unveiled their RTX Technology, NVIDIA's underlying runtime for DXR and other real-time raytracing solutions. RTX supports Volta and later GPUs to accelerate ray tracing via a combination of hardware and software. With today's driver release, NVIDIA RTX has finally arrived in the form of a developer preview. As NVIDIA notes, developing RTX-accelerated DXR applications requires the following:
NVIDIA Volta GPU
NVIDIA driver version 396 or higher
Windows 10 RS4 (colloquially known as "Spring Creators Update")
Microsoft DXR developer package (includes DXR-enabled D3D runtimes, HLSL compiler, and headers)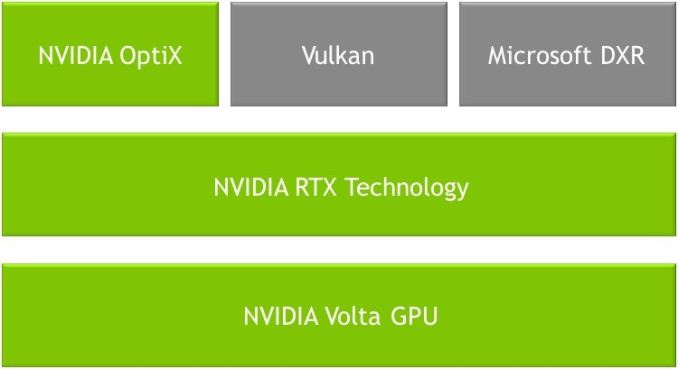 As for mainstream developers, the recent announcement of the Quadro V100 now brings a suitable Volta GPU solution with professional Quadro drivers outside of the deep-learning/HPC oriented Tesla Volta lineup and the prosumer Titan V.
Also of interest to developers is an update to the NVDECODE API, adding client capabilities to reconfigure decoder parameters without destruction and recreation of the decoder instance. These parameters include post-processing elements such as display resolution, cropping rectangle, and aspect ratio of the decoded frame. In practical terms, this benefits developers in situations where initializing the decoder instance would greatly add to the overall decode execution time; NVIDIA mentions an example of decoding multiple short clips of varying resolutions back-to-back.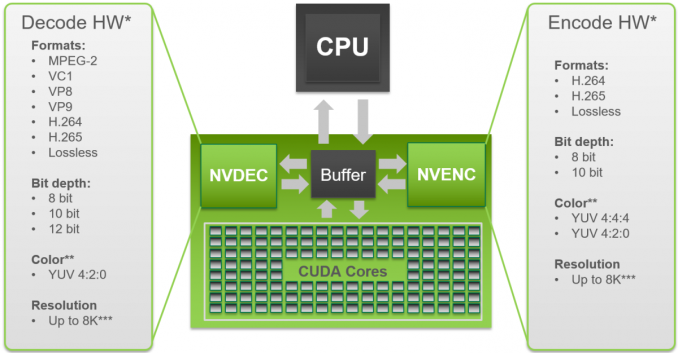 * NVIDIA's footnotes: *Diagram represents support for Pascal GPU family; **4:2:2 is not natively supported on HW; ***Support is codec dependent
This functionality will feature in NVIDIA's Video Codec SDK 8.2, which is expected to release later this quarter. And though the 397.31 release notes refer to NVDECODE as a whole new API, it has been around since the release of the Video Codec SDK 7.0 in 2016, where it was re-named from NVCUVID API. As part of the Video Codec SDK, the NVDECODE API deals with video decode acceleration using NVIDIA GPUs' dedicated 'NVDEC' hardware decoder blocks, comparable to the video encoding/decoding hardware blocks of Intel (Quick Sync Video) and AMD (VCE/UVD).
And on a more minor note, NVIDIA has included two new libraries (nvdlist.dll and nvdlistx.dll) to support Optimus and MSHybrid notebooks, referring to the capability of graphics load switching between integrated and discrete graphics adapters to save power and increase battery life.
Bugfixes and Open Issues
As always, today's driver release includes bugfixes and open issues. The following bugs are addressed and resolved in 397.31:
DOOM crashes on the GeForce GTX 1080 Ti due to the driver reverting to OpenGL 1.1 when HDR is enabled
Far Cry 5 crashes on the GeForce GTX 1060 after a few minutes of gameplay
NvfbcPluginWindow temporarily prevents Windows from shutting down after launching a Steam game
Driver TDR error may occur when using Firefox.
Rise of the Tomb Raider experiences flickering/corruption on the GeForce GTX 1060 when opening the in-game options.
With V-Sync and SLI both enabled in NVIDIA Control Panel, Diablo III freezes after switching windows (Alt + Tab) a few times
397.31 has also introduced several new bugs, and NVIDIA has documented the following new issues in Windows 10:
With HDR turned on, full-screen video playback on Microsoft Edge on an HDR display may cause corruption of the video and desktop

To recover, manually power-cycle the monitor

TDR errors may occur on the GeForce GTX 1080 Ti when changing resolutions in-game for Warhammer Vermintide 2 running in DX12 mode

As a workaround, use the DX11 option

NVIDIA Surround hotkeys as set in NVIDIA Control Panel do not work
GeForce Experience's "In-Game Overlay" option cannot be enabled, nor does ShadowPlay recording work

The Microsoft Media Foundation library must be installed in order to use these features
Release 396 also does not support Microsoft Surface Books, with support due in a future driver release; hotfix 397.55 has added Surface Book support. Naturally, 397.31 does not apply to Fermi GPUs and 32-bit OSes, nor will any future Game Ready drivers.
The updated drivers are available through the GeForce Experience Drivers tab or online at the NVIDIA driver download page. The latest GeForce Experience client can also be found separately on its own download page. More information on this update and further issues can be found in the 397.31 release notes.
Related Reading
Source: NVIDIA