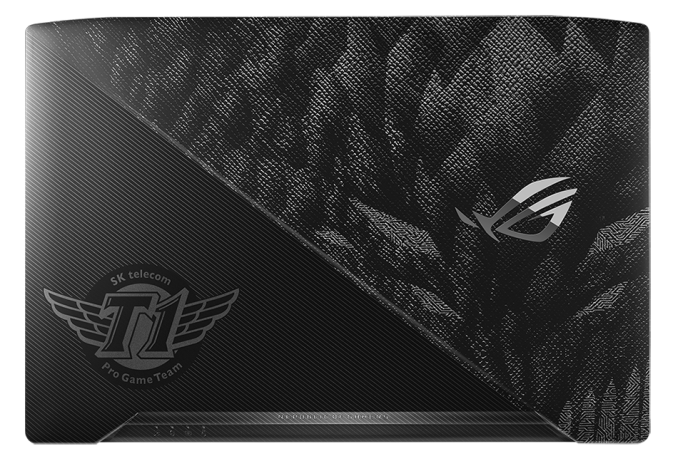 LAS VEGAS, NV — ASUS Republic of Gamers (ROG) also has some updated wares for CES 2018. There's a new Strix SKT T1 Hero Edition gaming laptop, ROG G703 update, ROG Strix GL12 gaming desktop, and some accessories.
ROG Strix SKT T1 Hero Edition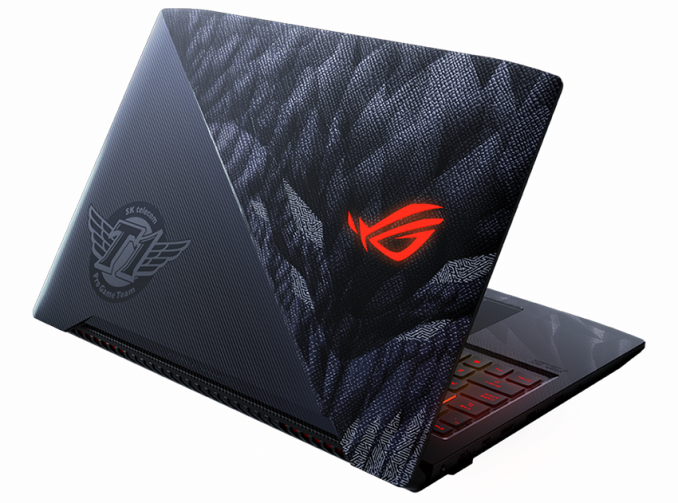 ASUS is announcing a limited-edition gaming laptop which is a collaboration between ROG and the eSports team SK Telecom T1. The device will come bundled with ROG-SK Telecom T1 branded collectables, such as a jersey, mouse pad, and posters.
The laptop itself is branded with a custom cover featuring the SK Telecom T1 team logo, and the ROG logo, in a unique design. eSports League of Legends icon Faker has his signature on the palm rest.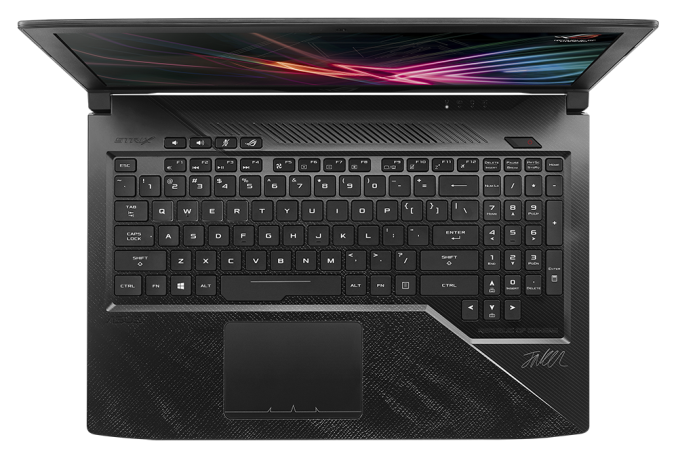 It features a Core i7 quad-core CPU, along with GeForce GTX 1060 graphics, to drive the 120 Hz IPS display. It has a full RGB-backlit keyboard with specially marked QWER keys, and the keyboard features N-key rollover. The keyboard has upgraded switches with 20-million-keystroke durability.
The ROG Strix SKT T1 Hero Edition will be available in Q1 for $1699 USD.
ROG G703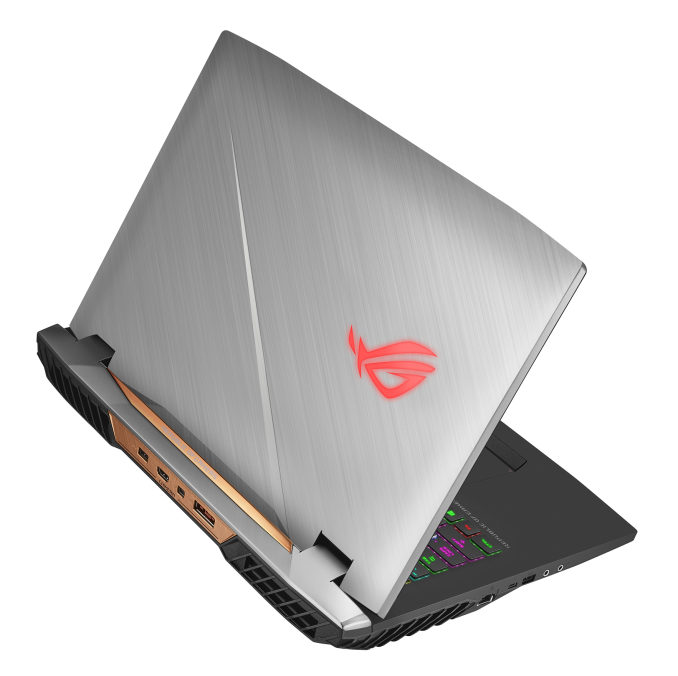 ASUS's G7xx series of gaming laptops has been a very successful design in the 17-inch gaming laptop segment. For CES 2018, they are announcing the G703 model which features a Full HD 144 Hz G-SYNC panel. Powering the device is a factory-overclocked Core i7-7820HK processor which is up to 4.3 GHz from the factory, and GeForce GTX 1080 graphics with a maximum boost clock of 1974 MHz. The laptop also features built-in Xbox Wireless, allowing seamless Xbox controller connection over the faster WiFi Direct protocol that the Xbox itself uses.
ASUS also features other high-refresh devices such as the ROG Strix Scar Edition with the 144 Hz panel, and GTX 1070 graphics, along with the FX503 laptop, which is a 15.6-inch model with a 120 Hz refresh and GTX 1060 GPU.
The ROG G703 is available now for $3499 USD.
ROG Strix GL12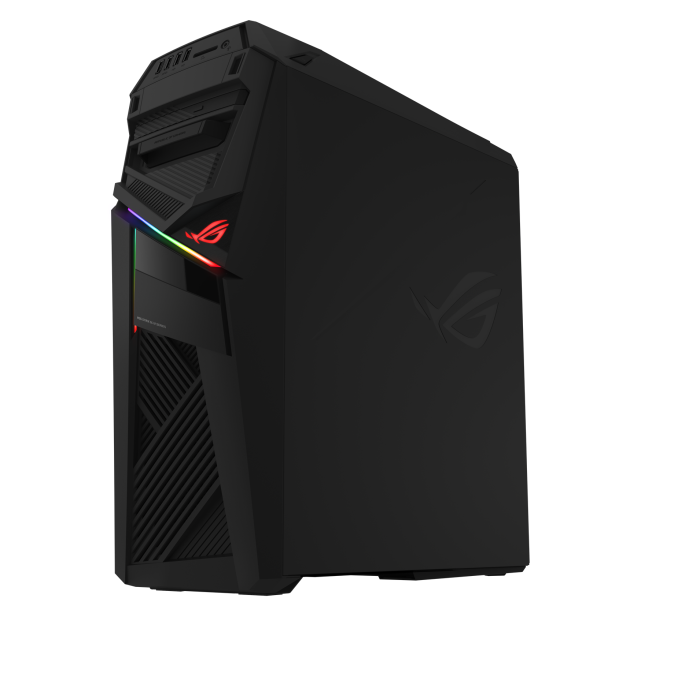 ASUS is also launching a new ROG branded gaming desktop, called the ROG Strix GL12. It features a factory-overclocked Core i7 8th generation CPU, with up to 4.8 GHz on all six cores. It features a GTX 1080 GPU as well, so it should have no issue powering most new games, even at higher resolutions.
The GL12 features an easy-swap SSD tray as well to allow simple upgrades of the built-in storage.
The case design features a transparent side panel, and customizable lighting. The slashes can be set to over 16 million colors, along with several preset designs.
It features water-cooling as well to keep everything cool and quiet.
The lighting can be controlled with ASUS Aura Sync, which allows synchronized lighting on compatible devices such as keyboards, mice, and headphones.
The ROG Strix GL12 will be available in April, at prices to be determined.
ROG Strix Flare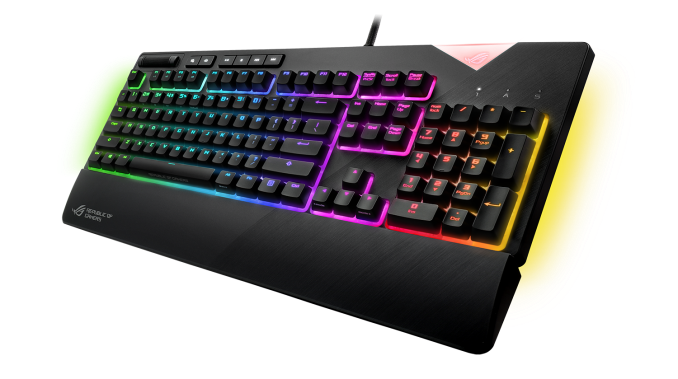 In addition to the new PCs, ASUS is also announcing a new mechanical keyboard as well. The ROG Strix Flare features full RGB lighting and Cheryy MX switches. A USB passthrough lets you connect your mouse to the keyboard, to clean up some cabling, and it offers a detachable wrist rest as well.
The keyboard comes with a ROG themed case, for easy transport, as well as illuminated acrylic inserts, including a blank insert which you can customize with your own logo.
ROG Aura Terminal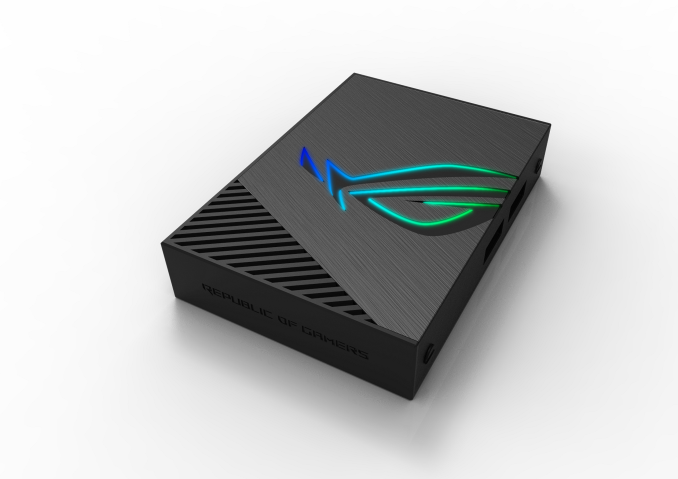 To compliment the lighting on a gaming PC, mouse, and keyboard, ASUS is launching the ROG Aura Terminal, which is a 4-channel RGB controller for LED strips, and other ambient lighting in the room.
ROG Spotlight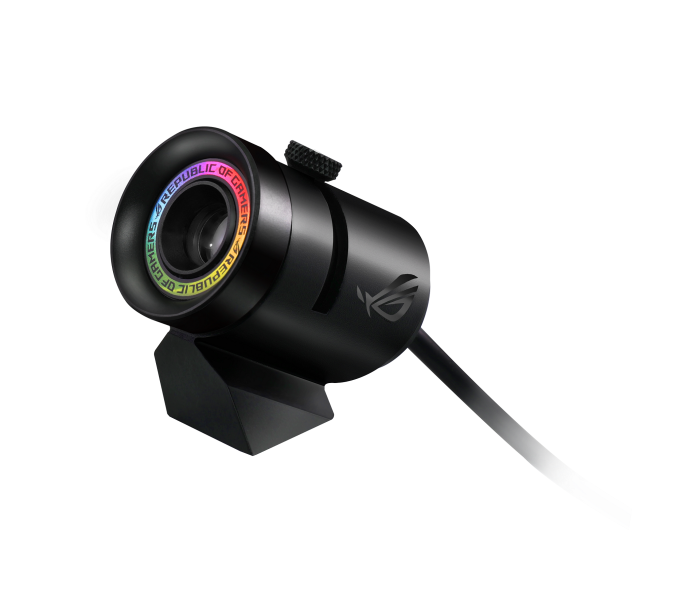 On the theme of lighting controllers, ASUS is also announcing the ROG Spotlight, which allows RGB projection lighting onto a wall or other surface. It features a matte-black aluminum finish, and magnetic base. It can pivot a full 360° to allow the object projected to always be upright no matter how the projector is mounted.
Bezel-Free Kit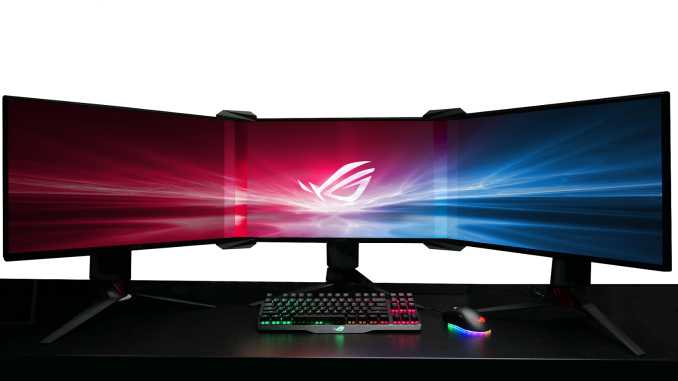 ASUS is also announcing an accessory to help eliminate the display gap when running multiple displays. The Bezel-Free kit has vertical lenses that connect each display at 130°. It uses light-refraction to help make the monitor edges blend in to the field of view, and as it's an optical system, it requires no power or software to operate.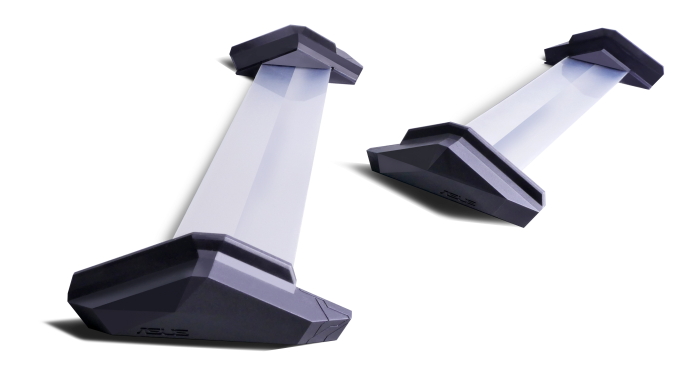 All of the accessories will be available in the H1 2018, with pricing to come.
Source: ASUS