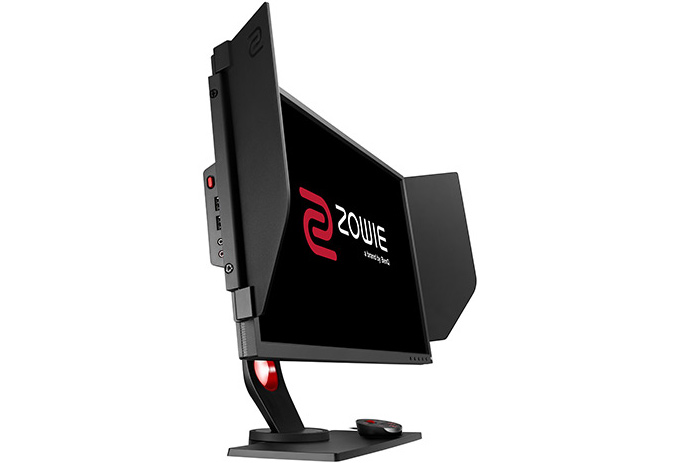 BenQ this week introduced a new version of its ZOWIE XL2540 ultra-fast gaming display it launched last year. The improved device carrying the XL2546 model number has the same specifications as its predecessor, including a 1920×1080 resolution and a refresh rate as high as 240 Hz, but also adds BenQ's proprietary DyAc (Dynamic Accuracy) technology designed to make fast-motion scenes a bit more clear.
The BenQ ZOWIE XL2540 monitor is one of the fastest gaming displays on the market today. The unit was launched in late 2016 and now BenQ launches its improved version, the ZOWIE XL2546 with DyAc. According to a preorder page at B&H, the new model mimics nearly the specs of the predecessor, then the new display features the same 24.5" TN panel from AU Optronics with a 1920×1080 resolution (it is the only 24" FHD panel with a 240 Hz refresh rate), supports for 16.7 million (6-bit + FRC) colors, has a typical contrast ratio for mainstream screens (1000:1), as well as offers a 320 cd/m2 brightness, which is lower compared to what the XL2540 offers (400 cd/m2). For some reason, with the ZOWIE XL2546, BenQ continues to ignore AMD's FreeSync and NVIDIA's G-Sync dynamic refresh rate technologies.
Two main features of the ZOWIE XL2546 display are its native 240 Hz refresh rate as well as the company's DyAc (Dynamic Accuracy) technology that enhances the display's motion clarity. The manufacturer does not explain anything about this tech, but from various media reports (e.g., this one) it appears that the DyAc is BenQ's implementation of Ultra Low Motion Blur backlight strobing. ULMB reduces motion blur by inserting a black image between each frame of video and thus reducing time each frame is displayed. Given the hardware similarities between the monitors, I'm left to ponder of BenQ could have enabled this in current monitors via a firmware update, but for some reason BenQ decided not to add it to the ZOWIE XL2540, but to launch a new display instead.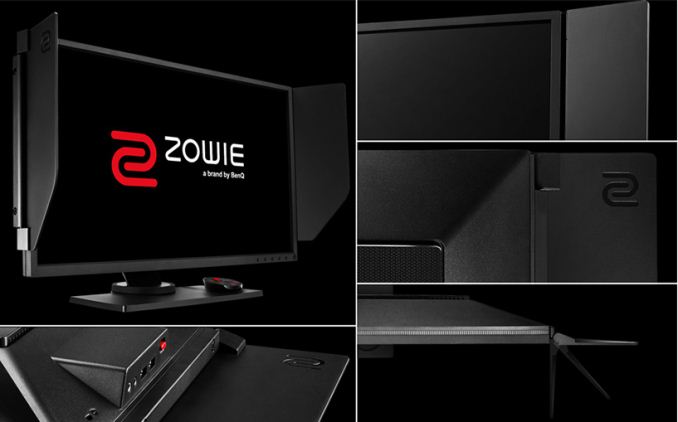 Other interesting capabilities of the ZOWIE XL2540/XL2546 are the Black eQualizer that increases the brightness of dark areas without oversaturating the bright areas, an option to quickly increase color vibrancies, a special external controller to activate different settings and profiles rapidly, as well as a light-shielding hood (which BenQ calls a way to help gamers to focus on their games).
Just like the XL2540, the XL2546 uses DisplayPort 1.2, HDMI, and DVI-DL to connect to host PCs (though it should be noted that DVI does not support a 240 Hz refresh rate). In addition, the monitor has an integrated three-port USB hub and a PSU.
BenQ plans to showcase the ZOWIE XL2546 display at DreamHack Atlanta 2017 this weekend. The company does not disclose anything regarding the price or the ETA of the new unit officially, but B&H is charging $549 for the new unit, which is $50 higher compared to its predecessor.
Related Reading:
Source: BenQ