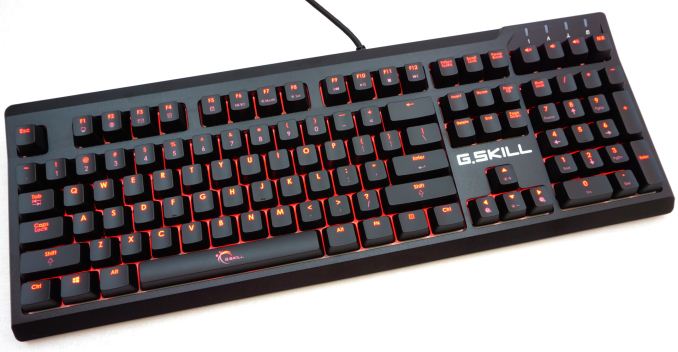 G.Skill may be a company that is best-known for their RAM modules and SSD drives, but the company has also been an active player in the gaming peripherals market during the past couple of years. Their first mechanical keyboard was the extravagant KM780 that we reviewed roughly two years ago. The KM780 was loaded with features, but it was a bulky and expensive device that covers only a small portion of the market. As such, G.Skill needed to add something more practical and affordable into their keyboards lineup.
Earlier this year the company released their KM570 keyboards, the classic design of which is meant to cover a larger segment of the market. There are two variations of the KM570, the KM570 MX and KM570 RGB. Both variations are available with Cherry MX Red, Brown, Blue or Silver mechanical switches.
It is the cheaper and simpler version, the KM570 MX, that we will review here today, yet we will discuss the major differences between it and the RGB variant, which are much more than just the LEDs. The MSRP of the KM570 MX is $99, yet it currently retails for less than $70, an alluring price tag for a keyboard with genuine Cherry MX switches.
Packaging and Bundle
We received the G.Skill KM570 MX in a very well-designed cardboard box that is both aesthetically pleasing and also secure. The artwork on the box is modern, with abstract shapes surrounding a picture of the keyboard itself and the most important features pictured as icons.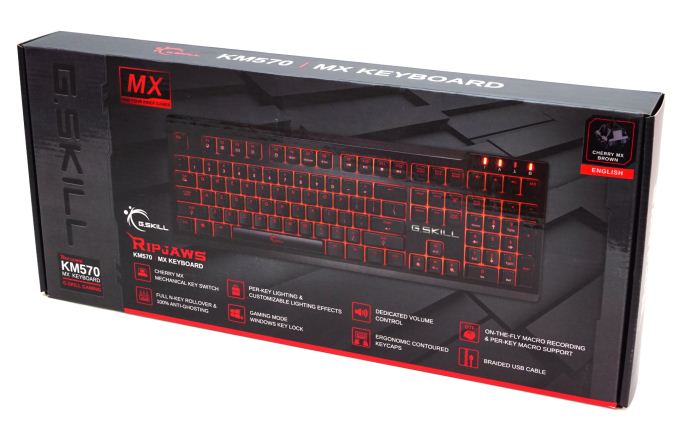 Inside the packaging we found only a simple but effective user's manual and a plastic keycap puller. G.Skill does not provide extra keycaps, yet the puller is a welcome addition for users that want to replace the stock keycaps or just remove them for cleaning.