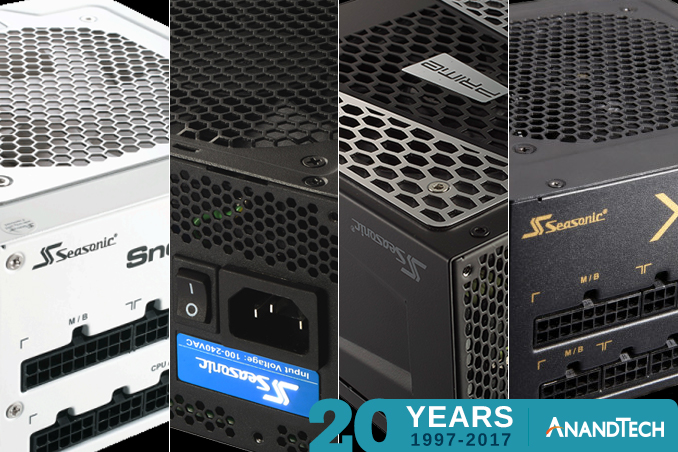 The end of the week is again upon us, so it's time once more to close out the week with another giveaway as part of our 20 day giveaway celebration of AnandTech's 20th anniversary.
Carrying us into the weekend this time is Seasonic. The specialty power supply maker is just that – a power supply maker – which gives them a unique identity in the PC PSU space, as they do just one thing, and they do that thing very well. So for today's giveaway, we have 5 different power supplies from Seasonic to hand out, covering their PSU lineup from top to bottom. This includes the 850W and 650W PRIME Titanium PSUs, the 750W SnowSilent PSU, the X-650 650W PSU, and the S12II-520 520W PSU.
Seasonic PRIME Titanium 850W PSU
Seasonic PRIME Titanium 650W PSU
Seasonic Snow Silent 750W PSU
Seasonic X-650 650W PSU
Seasonic S12II-520 520W PSU
The AnandTech 20th Anniversary Celebration – SeaSonic Giveaway
Seasonic S12II-520 520W PSU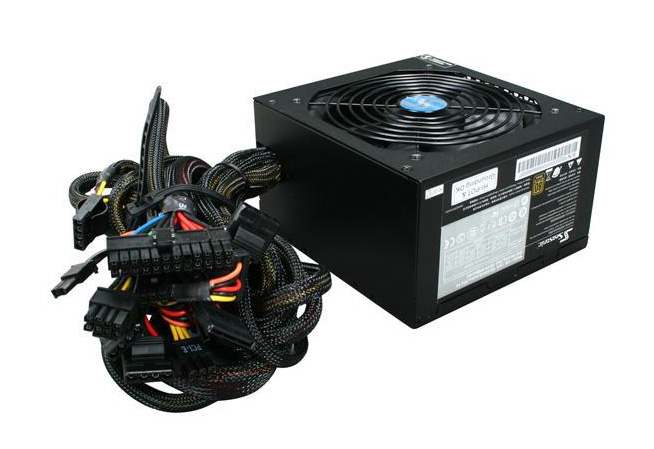 Starting things off, we have the Seasonic S12II-520 PSU. This is a 520W 80Plus Bronze PSU that Seasonic fondly calls their "workhorse" PSU, bringing up the budget end of their range with a reasonable balance between quality and pricing. This fully wired PSU can deliver up to 480W on its two 12v rails and is cooled by a fluid dynamic bearing fan.
Seasonic X-650 650W PSU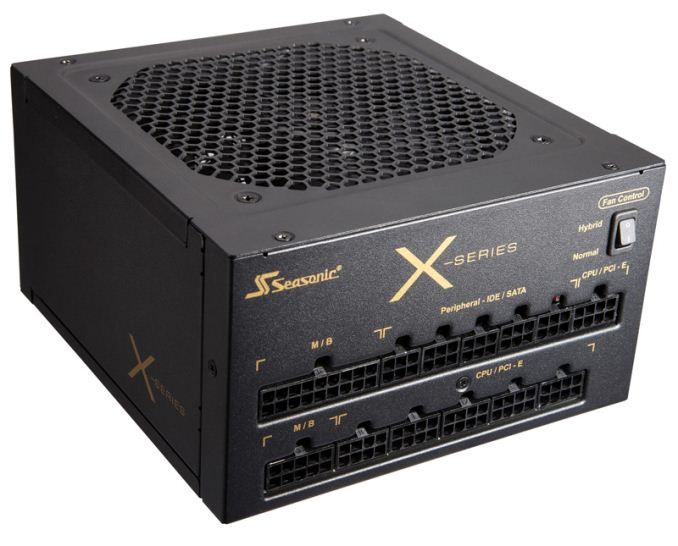 Moving up the stack is one of Seasonic's most popular PSUs over the years, the X-650. This 650W PSU is fully modular, offering a sizable selection of ports and cables to work with. From a power delivery standpoint is can deliver 648W over its sole 12v rail, reaching 80Plus Gold levels of efficiency. Finally, cooling is provided by a double ball bearing 120mm fan, which offers support for Seasonic's "S3FC" technology for fanless operation when temperatures allow.
Seasonic Snow Silent 750W PSU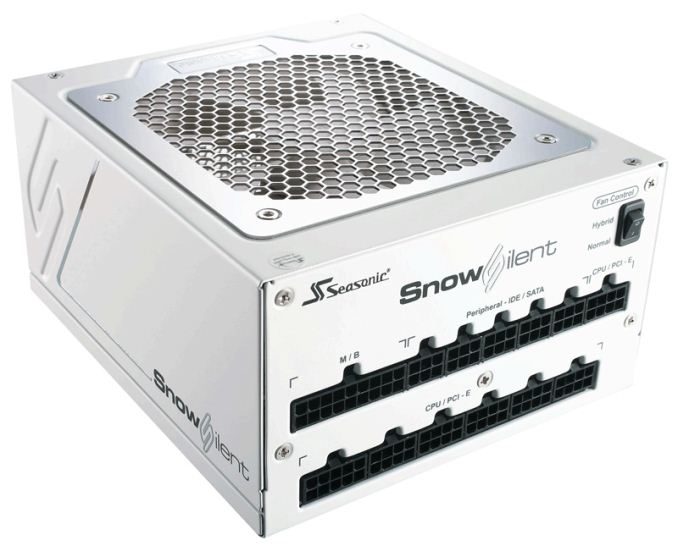 Third up is Seasonic's Snow Silent 750 PSU. This is another fully modular PSU, contrasting black cables against the all white (snow) PSU. Total power delivery is 750W, with the 12v rail able to supply 744W, while power efficiency goes up another notch to 80Plus Platinum. Like the company's other higher-end PSUs, this features a fanless operation mode for its included 120mm fan, which for the Snow Silent uses a fluid dynamic bearing setup.
Seasonic PRIME Titanium 650W and 850W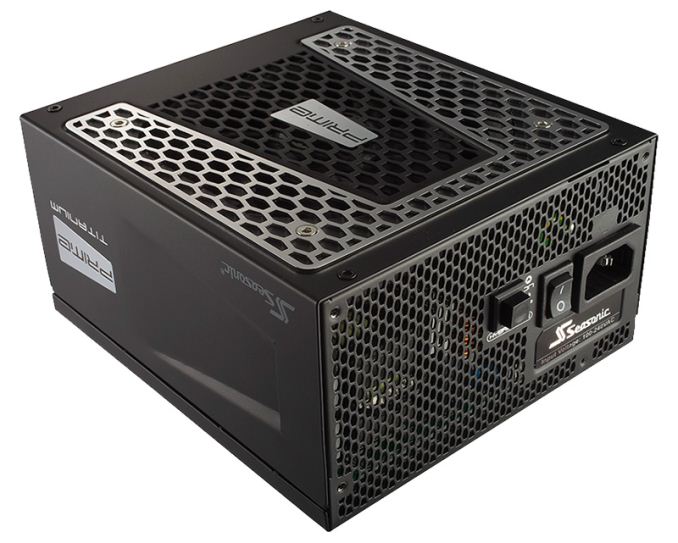 Last but certainly not least, we have two units from Seasonic's flagship PRIME Titanium lineup of PSUs, the PRIME 850W and the PRIME 650W. The best of the best of Seasonic's PSUs, the PRIME Titanium family are among the highest scoring PSUs we've ever reviewed at AnandTech. As our E. Fylladitakis noted in his review: "Seasonic made it easy for us to summarize the entirety of these units' performance in just one word: mythical" thanks to the PSUs' incredible power efficiency and voltage regulation.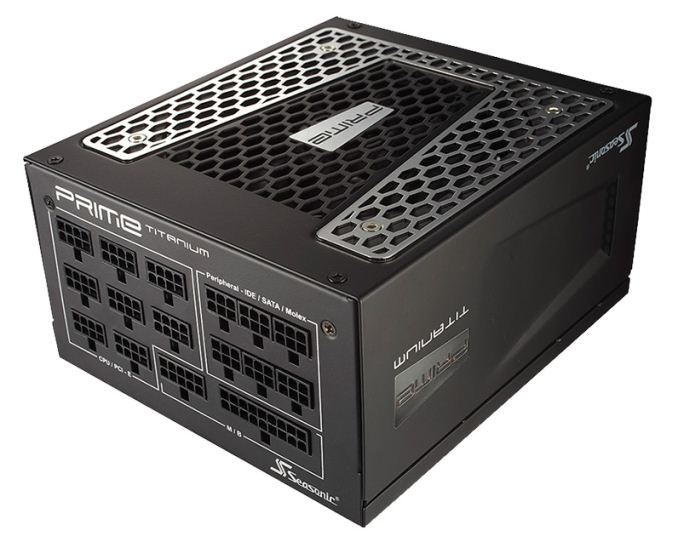 Besides offering impeccable quality for power delivery, Seasonic rounds out the package with all of their bells and whistles. This includes fully modular cabling and power efficiency exceeding 80Plus Titanium standards at all levels. Besides differing in total power output and the number of modular ports, the 850W and 650W units are virtually identical, with both sporting a black-and-titanium finish along with 135mm fluid dynamic bearing fans.
Finally, as with our other giveaways, this afternoon's giveaway is only open for 48 hours, so be sure to enter soon. However please note that for legal reasons, we're only able to open these giveaways to residents of the United States.
Good luck to everyone! And be sure to check in Monday for our next giveaway.