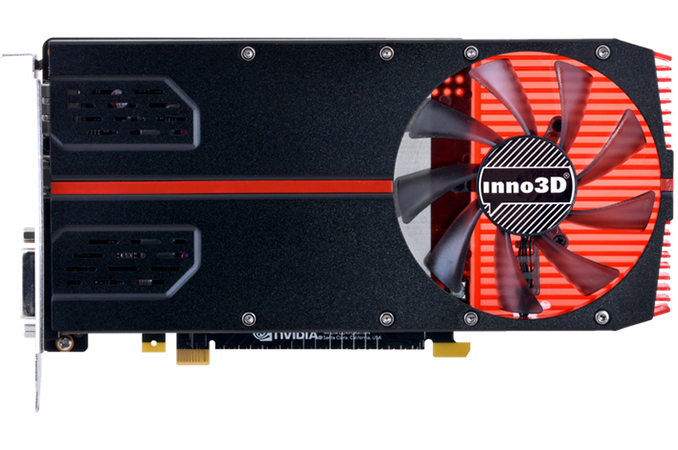 Inno3D has added a new NVIDIA GeForce GTX 1050 Ti-based video card to its lineup. The Inno3D GeForce GTX 1050 Ti (1-Slot Edition) graphics adapter uses a single-slot cooling system and is designed to tightly packed PCs where space is at a premium.
While small form-factor PCs are on the rise today, single-slot consumer graphics adapters are hard to find. This is partly because the popularity of entry-level discrete video cards is decreasing, and partly because virtually all desktops have enough space for dual-slot AIBs. In the recent months, almost a year after the launch of 14nm/16nm GPUs, the situation began to change. ELSA, Palit Microsystems and XFX have released single-slot graphics cards based on NVIDIA's GP107, GP104 as well as AMD's Polaris 11 GPUs. It looks like Inno3D is the fourth company and will now offer a gaming-grade graphics board with a single-slot cooler.
The Inno3D GeForce GTX 1050 Ti (1-Slot Edition) is based on the NVIDIA's GP107 graphics processor in its full configuration (768 stream processors, 48 texture units, 32 ROPs, 128-bit memory controller, etc.). The graphics adapter runs at clock rates recommended by NVIDIA (1290/1392 MHz base/boost) and is equipped with 4 GB of GDDR5 memory operating at 7000 MT/s. Since the single-slot video card is designed for PCs with reduced power consumption, the model from Inno3D comes without an auxiliary PCIe power connector and does not consume more than 75 W of power.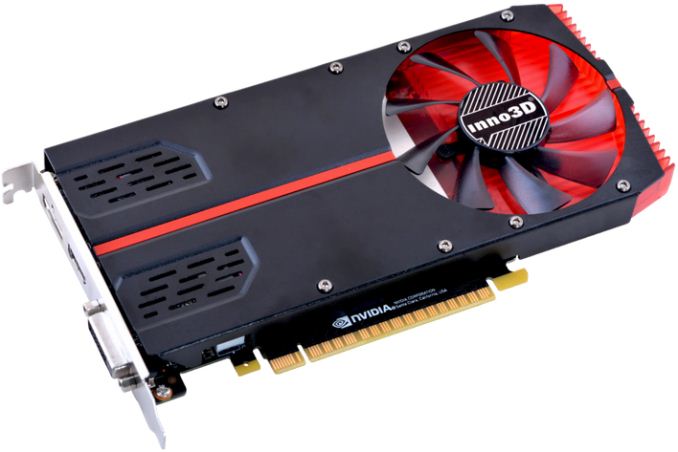 The single-slot graphics card from Inno3D uses an NVIDIA-branded PCB, just like a similar graphics board from ELSA introduced earlier this year. This may indicate that both ELSA and Inno3D either use PCBs made by an NVIDIA-approved manufacturer, or simply get the boards from the GPU developer itself. In either case, this means that other suppliers of video cards may release similar products eventually.
The single-slot cooling system from Inno3D is made of aluminum, and comes in at 99.8 mm in height and is 211 mm long (so, the card itself is relatively short), as for outputs, the board comes with a dual-link DVD-D, one HDMI 2.0b and one DisplayPort 1.4 header. The AIB supports HDCP 2.2, so it can playback protected content.
The Inno3D GeForce GTX 1050 Ti (1-Slot Edition) is already listed on the company's website, so expect it to hit the market shortly. The company does not publish its MSRP, but we would expect the price to be close to NVIDIA's recommendations.
Related Reading:
Source: Inno3D