The Razer BlackWidow keyboard has been around since 2010, and it is one of Razer's most popular gaming keyboards. Today Razer is announcing an updated version of this keyboard, which adds more choices for their buyers.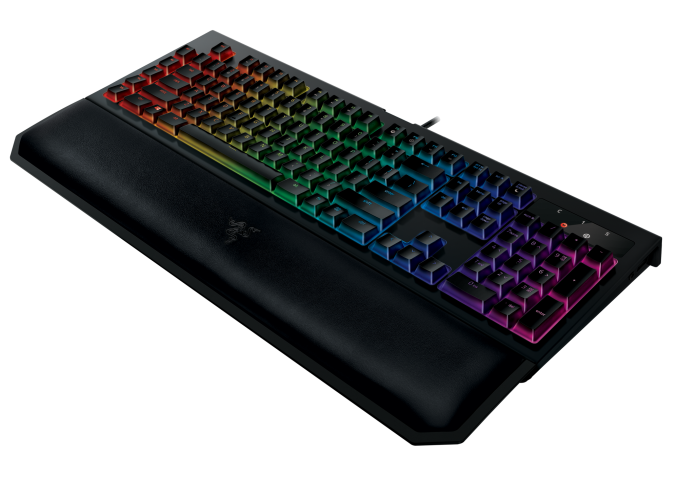 The first may seem like a small thing, but they've added a magnetically attached wrist rest, similar to some of their other models like the Razer Ornata. Those who prefer a wrist rest can leave it attached, and those who prefer a smaller keyboard can take it off. I've not used this model, since it is just announced, but the magnetic attachment of the wrist rest on the Ornata seems to hold it securely. This is a nice value-add for Razer, and should please many buyers.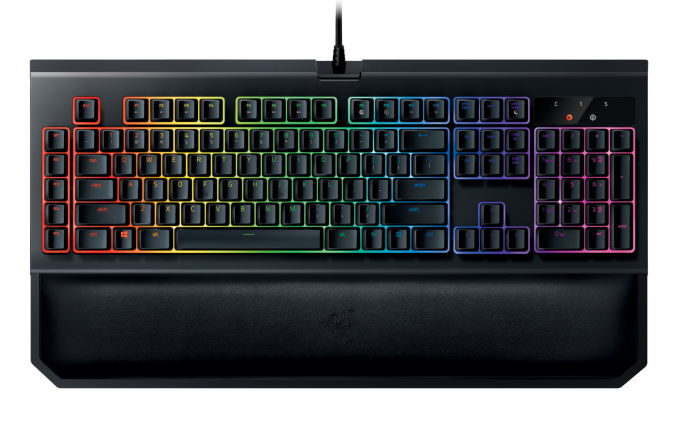 Their big news though is that the BlackWidow Chroma V2 now comes with a third keyboard switch option, in the new Razer Yellow switch. Razer started manufacturing their own keyboard switches in 2014, and they currently offer both a Green and Orange model, and both offer a tactile feedback. The new Razer Yellow switch is a linear, and silent design, and features a reduced travel distance. Razer says this shorter throw allows for faster key presses, and a quieter design should be welcome news to many people who want a mechanical keyboard with a bit less noise.
The Green switches have a 50 gram actuation force, whereas the Orange and Yellow both have a lighter 45 gram actuation force, and all Razer mechanical switches are rated for an 80 million keystroke lifespan.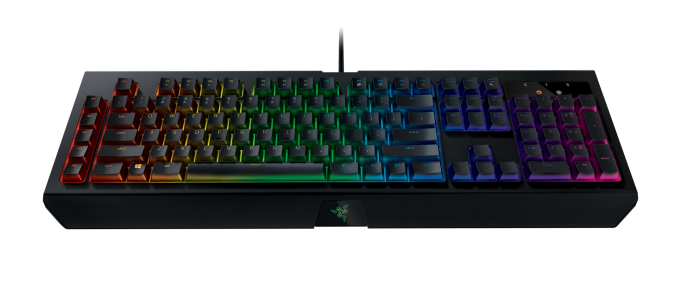 As with most Razer products, the BlackWidow V2 features Razer's Chroma lighting, with individually backlit keys offering 16.8 million colors per key, as well as the Chroma effects powered by their Synapse software. It also features 10 key roll-over anti-ghosting, and offers fully programmable keys with on-the-fly macro recording options. The USB keyboard features 1000 Hz polling, a braided USB cable, and a USB pass-through and 3.5 mm 4-pole audio pass-through jack.
Despite the included wrist rest, the new BlackWidow V2 Chroma keyboard has a price that is unchanged from the previous model, and select models are shipping now for U.S. $169.99 / EU €199.99.
Source: Razer