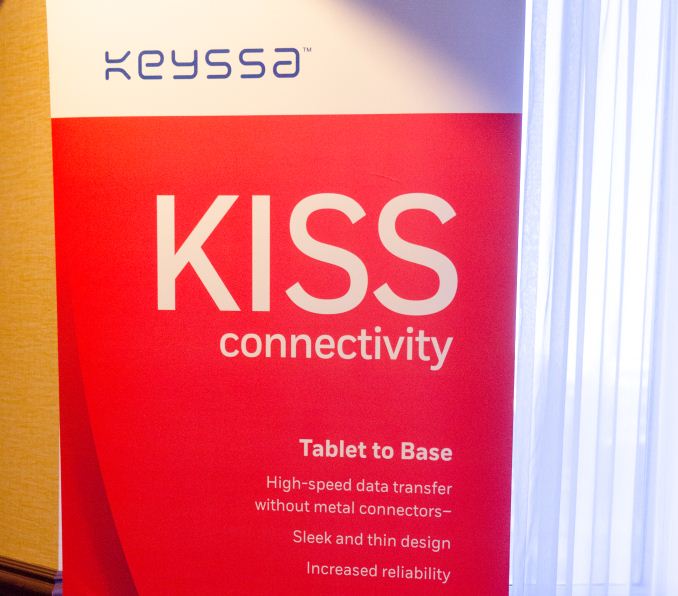 Keyssa is no longer a new name, but this year at CES 2017 they provided some interesting progress updates and also provided a sneak peek at some fairly interesting products. The first, and probably most telling sign of where our industry is headed, was a laptop designed by the ODM Quanta Computer.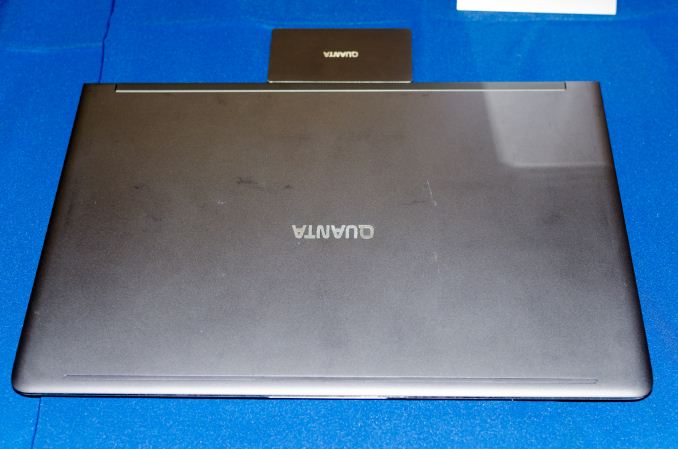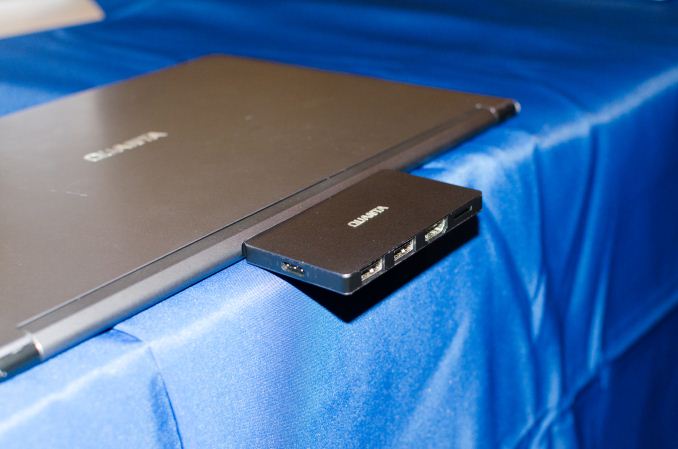 Outside of the power port, the laptop itself completely lacks physical connectors. There is no USB port, nor USB-C, nor HDMI, or anything else that you might expect from a normal laptop. Instead, the system contains a breakout board that magnetically attaches itself to the power port and has a number of Keyssa connectors that provide all of these standard outputs including USB, HDMI, and microSD over a breakout board which enables a design that is comparable to the iPad Pro in size and formfactor.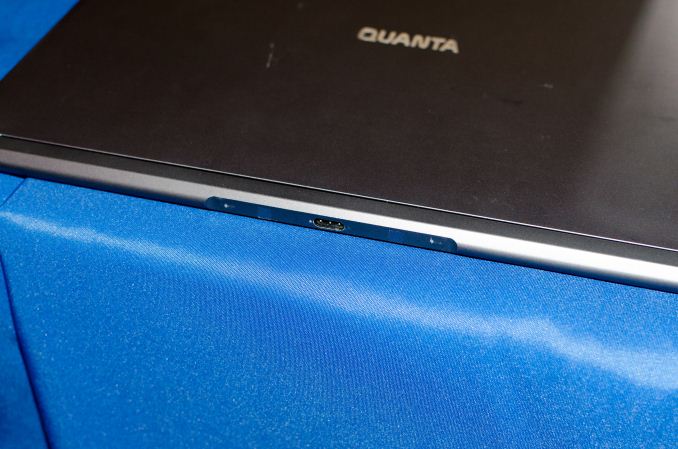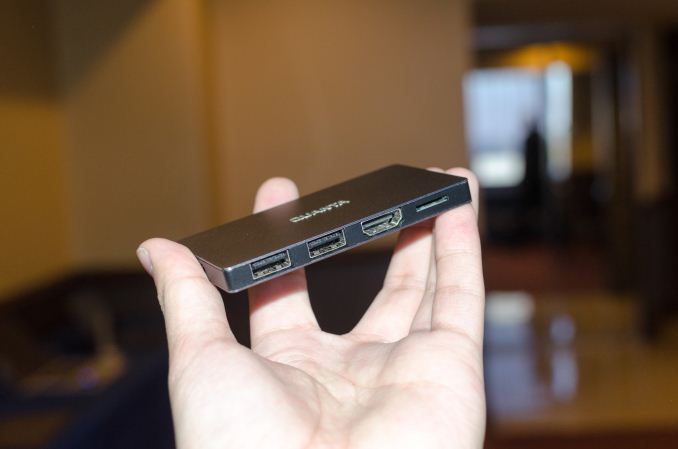 The interesting idea here is that you would be able to use this expansion method to keep all of your usual peripherals plugged in at your desk and easily attached to your laptop when you need extra peripherals, but when mobility is everything and all you need is a more tablet-esque functionality you can have that formfactor as well without the compromises that come with ports that must be attached to the chassis all the time.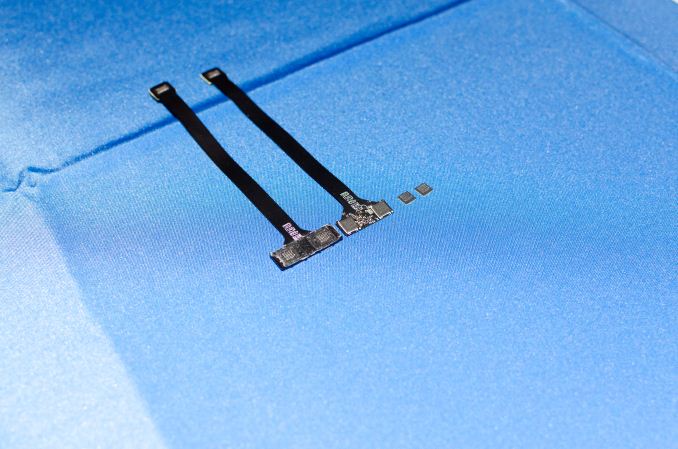 Outside of this design, Keyssa has also been working with a connector company to produce a turn-key module to enable this system. While this isn't necessarily the most exciting of things, this is fairly important for pushing towards wider adoption as most OEMs don't want to be bothered with doing their own layout on a PCB given a reference circuit. By providing a complete module with all circuit components ready to go for integration into a design, OEMs need to do less work in order to enable this kind of contactless functionality.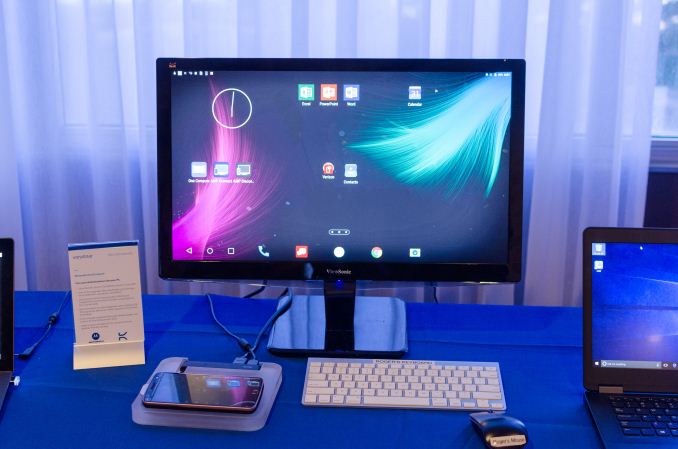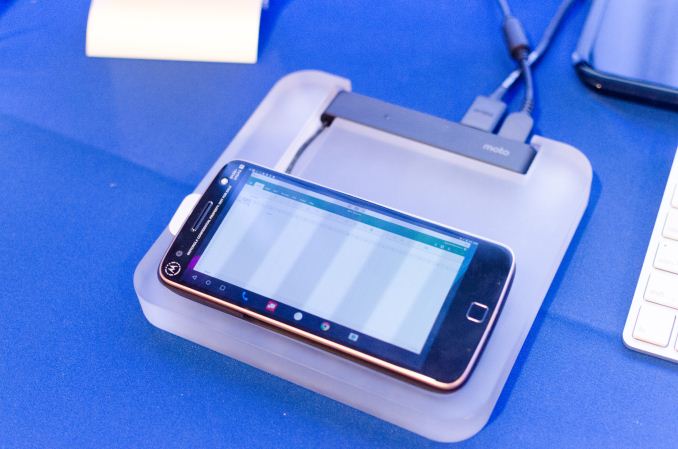 Another interesting demo that was shown was OneCompute for the Moto Z, which allows for the ability to use a smartphone as a sort of light desktop or thin client. Of course, Android isn't really at the point where it's going to be well-adapted to desktop use but perhaps with the use of something like ChromeOS on a tablet we're going to see truly useful dual-mode applications. While we've known about the existence of this system for a while, it was interesting to see it in action even if the software isn't really ready to take advantage of it yet.
Of course, none of this technology really matters unless it can get into a shipping device, and it turns out that Keyssa has already integrated its technology into a device on the market today, namely the Acer Aspire Switch 12S, which uses this system to transmit data to and from the keyboard and USB ports on the keyboard dock without pogo pins or complicated moving parts like a muscle wire lock. It's curious to see that the Surface Book continues to use such a complicated system compared to the solid state contactless technology that was enabled through UCLA research. Overall, it'll be interesting to see how this technology is applied in more devices in the near future as I suspect we've only scratched the surface here.