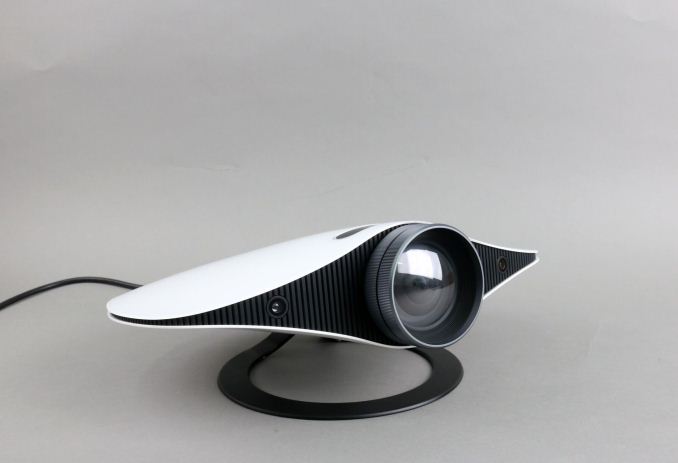 Razer's Chroma branding has signified a rich, multi-colored lighting ability for many of Razer's products, whether they be mice, headphones, laptops, keyboards, and more. Chroma offers the user to configure the color scheme with up to 16.8 million colors, in a variety of zones, or even per-key lighting schemes, all controlled through the Razer Synapse software. With the addition of Chroma supported apps and games, lighting can be controlled from within the program as well, so, for instance, if you are running low on ammo, your keyboard can flash to let you know.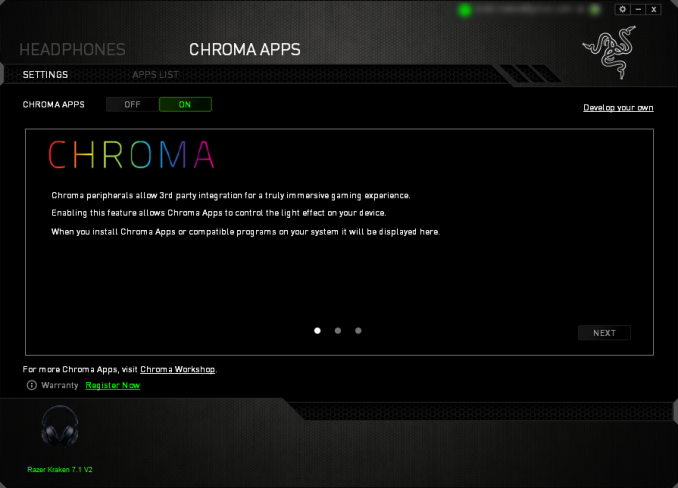 Chroma has been one of Razer's strongest assets in its accessory lineup, and last year they even brought their per-key RGB backlighting to the Razer Blade Stealth Ultrabook, then later to their Razer Blade, and now the Razer Blade Pro. At the time, the Stealth was the first notebook to offer per-key RGB backlighting, and in practice it's much nicer to use than something with zoned lighting.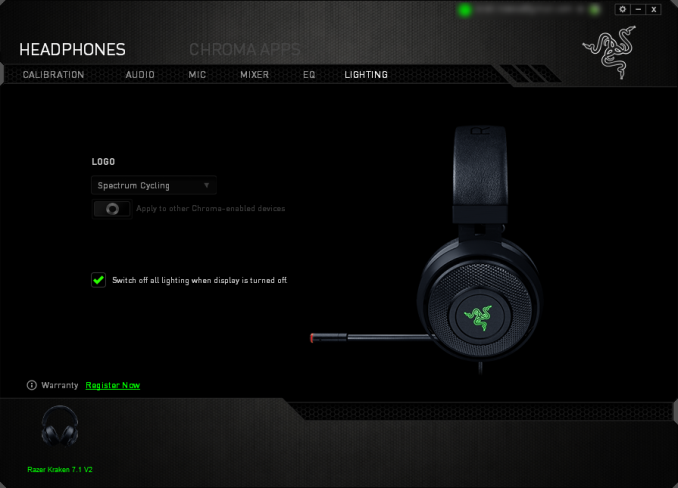 At CES 2017, Razer is announcing that they are now bringing Chroma lighting to the entire room, with Project Ariana. This is a concept project at the moment, but the idea is pretty interesting, and it can possibly bring even more immersion to the gamer.
At the center of Project Ariana is a high-definition video projector, which features an ultra-wide fish eye lens for maximum room coverage. It features a pair of 3D depth sensing cameras in order to calibrate itself to the room it is in, to provide the best projection for any room.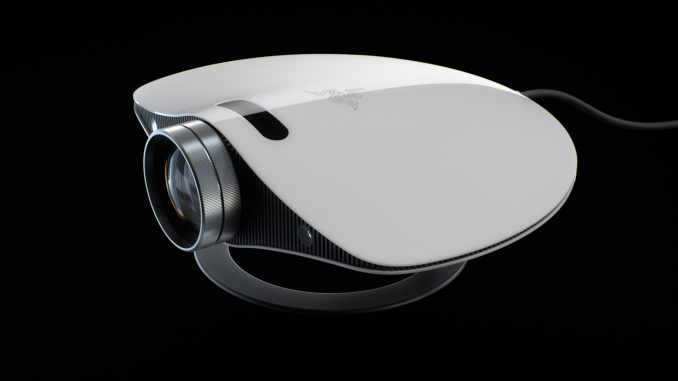 When in the game, the projector can be used to augment the room lighting to bring a deeper experience, and you can imagine lightning or gunfire flashes around the room bringing a whole new complexity to the involvement of the gamer. As a video projector, it can also be used for exact that as well.
It's certainly an interesting concept, but likely needs to be seen to be experienced fully, and Razer will be demoing Project Ariana this week at CES, so we hope to get some hands-on time with it.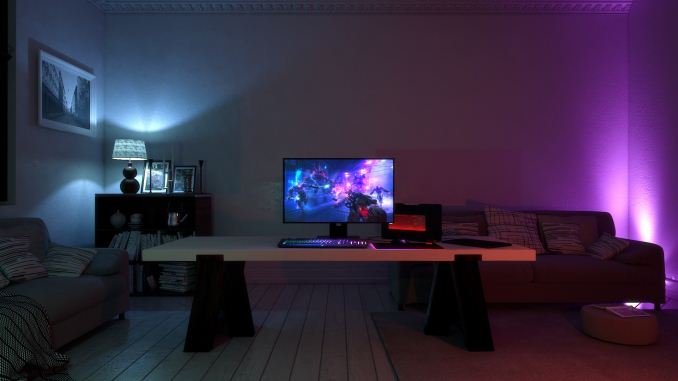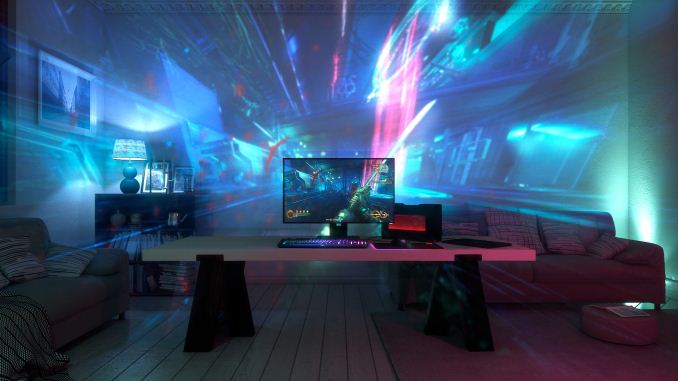 In addition to the expansion of Chroma to the room, Razer is also expanding Chroma support to third parties. Razer has sold over five million Chroma devices, and they have worked with developers to add Chroma app support to top games like Overwatch, and more, so it makes a lot of sense for them to bring other device manufacturers on-board. With one larger ecosystem, they would hope to get even more developer support, and from the third-party point of view, they will have a turn-key solution without having to develop an entirely new one – at a licensing cost of course.
Razer has announced they have several hardware partners already lined up to support Chroma on their own products, including Lenovo, NZXT, Antec, Lian Li, Wicked Lasers, and Nanoleaf. Several of these companies have already worked with Razer in the past on devices, so this extension of cooperation isn't too surprising.
Project Ariana is currently in the prototype phase, so it will be a little while before Razer is ready for production, and therefore pricing is a long time away yet, but this seems like a natural extension to the Chroma ecosystem they've already created, and could bring a lot of "wow" factor to a gaming room.
Source: Razer