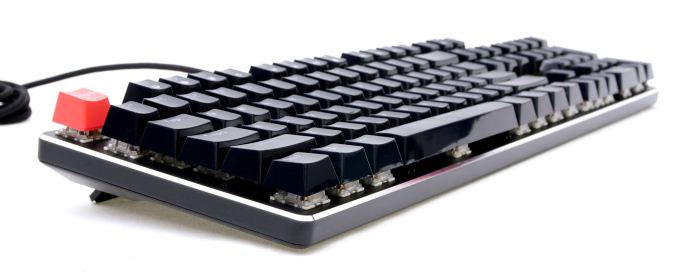 The popularity of mechanical keyboards has been rising sharply during the last few years, leading not only to the release of new keyboards from almost every company that is involved in the production of PC hardware, but to the emergence of many startup companies as well. This however has saturated the market, with very few new products actually bringing new, innovative features into the quickly maturing market. Most of the companies are nowadays trying to compete in terms of physical design and aesthetics.
One of the newest startup companies that entered the world of PC gaming peripherals is Glorious PC Gaming Race LLC. The company was founded in 2014 - their name intentionally paying homage to Reddit's popular PC Master Race gaming community - with the purpose of delivering high quality but competitively priced gaming peripherals for the aforementioned enthusiast PC gaming user base. Glorious PC Gaming Race LLC is based in Utah, USA.
In this review we will be having a look at the GMMK-BRN Modular Mechanical Keyboard, the first and only mechanical keyboard that Glorious is currently producing. While the keyboard looks very simplistic at first sight, it is capable of having its switches removed and replaced by the user. This is only the second keyboard that we have seen making use of this feature after the Epicgear Defiant, and there is a major difference: Glorious PC Gaming Race claims that any Cherry MX switch, original or clone, can be used with the GMMK-BRN, not just their own.
Packaging & Bundle
Glorious PC Gaming Race supplies the GMMK-BRN in a simple cardboard box. The artistic theme is black and white, focused on a schematic of the keyboard and highlighting its most important feature: the modular switches. It is a very sturdy box and polystyrene foam slabs protect the keyboard inside it, ensuring safe shipping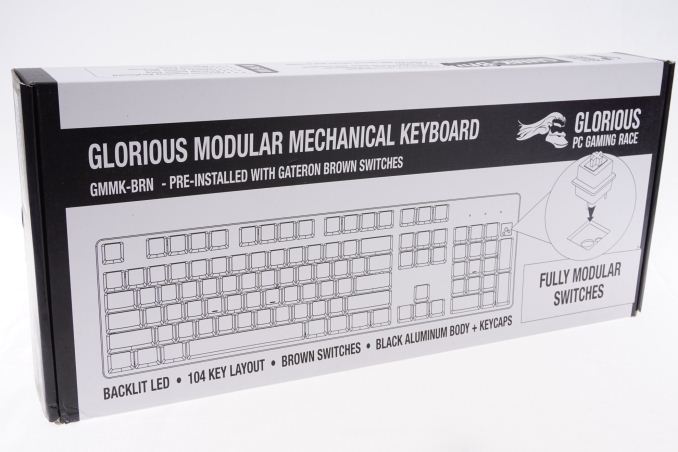 Inside the box we found a basic user's guide, a guide on how to replace the switches (which, strangely, is also included in the main guide anyway), a round sticker, a metallic switch puller and a standard ESC keycap.