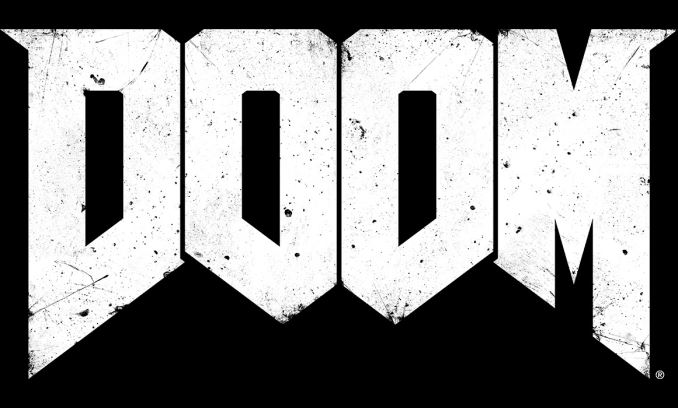 Bethesda PR has sent over a quick note this morning that the long-awaited Vulkan patch for Doom is now available, allowing the game to be played with either the OpenGL or Vulkan rendering backends. With this release – and although the distinction is somewhat arbitrary – Doom has become the first performance-intensive game released to use Khronos's new low-level API, and arguably the first game where the rendering path is being implemented for performance reasons rather than proof-of-concept reasons (as was the case with The Talos Principle).
Notably, id is not calling this a beta release, and the Vulkan rendering path is otherwise not hidden. In a full announcement from id's Robert Duffy, id notes that via the Vulkan rendering path "we also anticipate some older GPUs will now be able to play the game at good framerates." Though at the same time it should be mentioned that when it comes to older cards, id is specifically recommending against using Vulkan under Windows 7 with 2GB NVIDIA cards, which rules out some early Kepler cards.
The full FAQ for the patch release can be found over on Bethesda's forums. Meanwhile the patch itself will be distributed as a Steam update, and gamers will want to be sure to grab the latest AMD or NVIDIA drivers for use with the game.
Source: Bethesda