Hammer Motherboards up and Running
FIC was also proud to display the fact that they had all four of their Hammer boards working properly at the show, including motherboards based on NVIDIA's Crush K8 chipset (nForce2 for Hammer).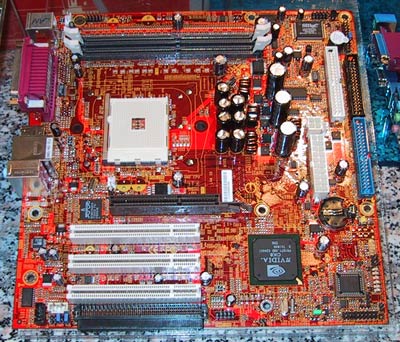 Click to Enlarge
The above CK8 board is fully functional and is actually designed for an OEM project of FIC's. The board will be available in a retail version as well.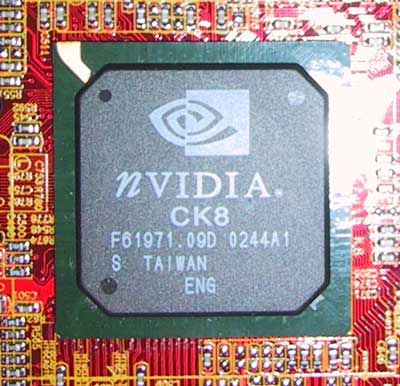 Combine this with what we heard a few weeks ago and it does seem that the motherboard manufacturers are definitely waiting on AMD to provide CPUs for Hammer's launch; the chipsets and boards are basically ready.