AMD's Hammer in a Small Form Factor PC @ 1.4GHz
Although AMD made FIC shut down the machine, their suite was home of one of the first Small Form Factor PCs running AMD's Hammer processor. The CPU apparently ran quite cool and the system was very low-noise.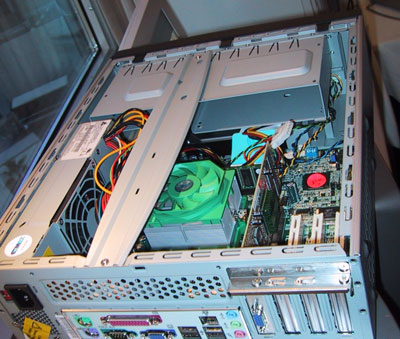 Click to Enlarge
Compared to the 800MHz CPUs that were floating around at Computex, this CPU ran at 1.4GHz; still shy of the 2GHz mark that we're hoping for.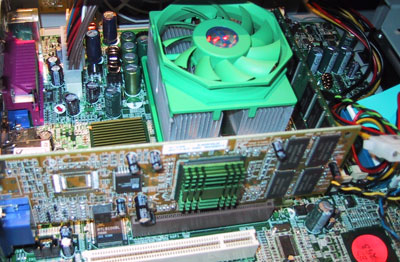 Click to Enlarge
The motherboard FIC was using was based on VIA's K8T400 chipset and was apparently running flawlessly.