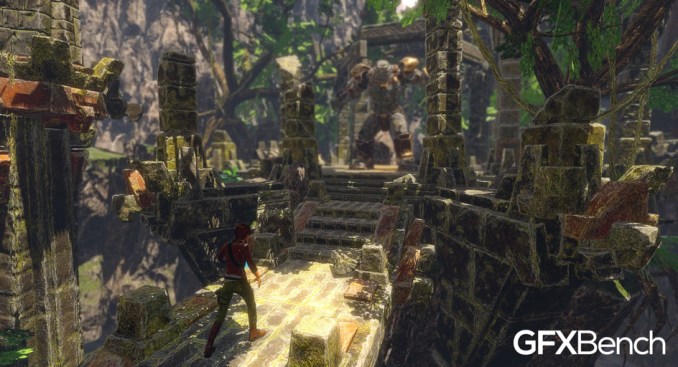 Today the 2016 Game Developers Conference kicked off, and Kishonti hasn't wasted any time in announcing the latest version of their GFXBench benchmark. While GFXBench 4 is still relatively new, the demo showcased at GDC was for the upcoming GFXBench 5, which will have full support for Vulkan, Metal, and DirectX 12. This makes it a benchmark that targets all of the modern lower level graphics APIs introduced in recent times, and with the introduction of Vulkan on Android it means that we'll have a modern graphics benchmark using those APIs across all the major mobile and desktop platforms.
The main benchmark shown from GFXBench 5 is the Aztec Ruins scene. Kishonti notes that the benchmark has been made to scale up from phones all the way to desktops, although they focus on highlighting many of the advantages that support for Vulkan on Android will bring for games, including reducing overhead to improve CPU efficiency, which can ultimately lead to improved battery life.
As for what's new in GFXBench with Aztec Ruins, Kishonti states that the benchmark itself uses an entirely new in-house rendering engine which brings support for new effects like Dynamic Global Illumination, which is essentially a form of lighting that accounts for the illumination of certain surfaces caused by light that is reflected off of other surfaces. There are also various improvements at the engine level which take advantage of the new features included in Vulkan and other low level graphics APIs.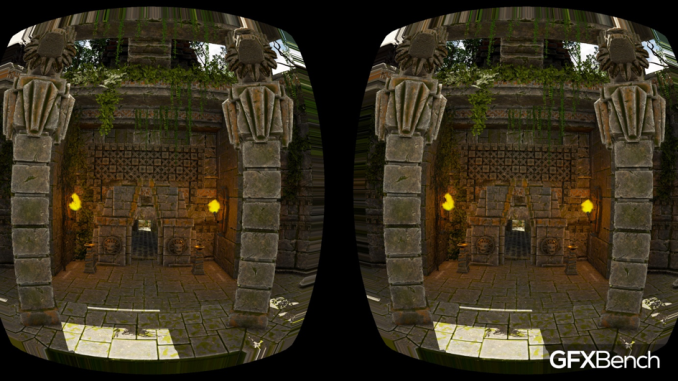 In addition to its use as a benchmark for typical gaming devices, GFXBench 5 will also come with a VR testing mode that measures the rendering frame rate, frame rate stability, and latency information. It will also come with a demo mode that allows users with VR headsets to explore the benchmark's Aztec Ruins environment.
GFXBench 5 is still in its development phase, and Kishonti plans to release it by Q3 of this year. It's also available for licensing within their benchmarking development program to partners and other companies that may find it relevant to their testing. For those who are at GDC or viewing the conference via streams there will also be a short demo session for the new benchmark at 6:20PM on Wednesday during the Khronos event.