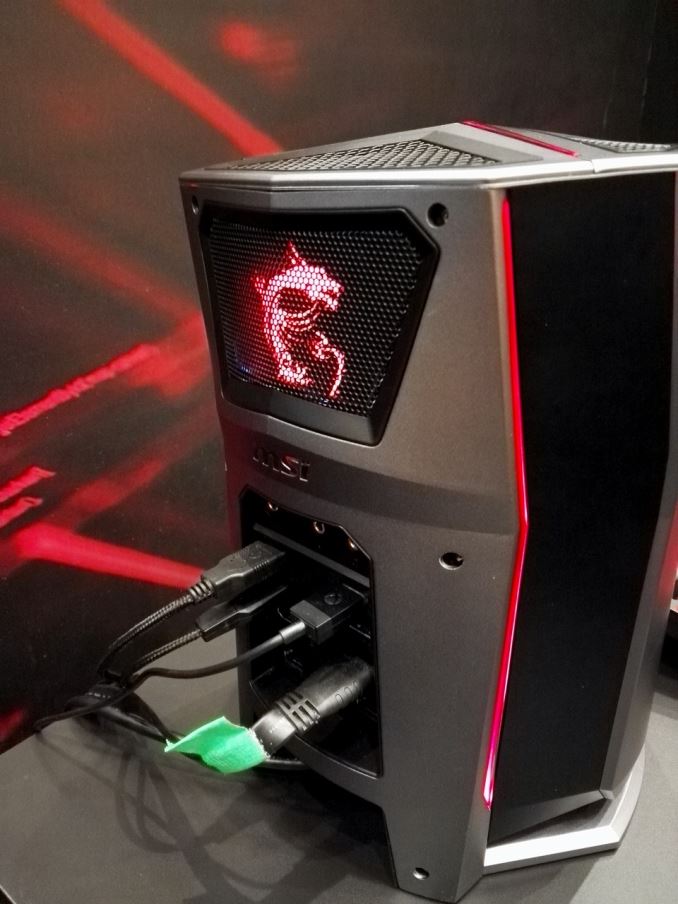 One of the most interesting PC designs to come out in recent years was that of the Mac Pro. Sure, it looked like a cylinder into which one might throw discarded objects, or its size/power limitations has meant it can't extend into that high end workstation that some users require, but in terms of performance per liter, it caused quite a stir. Well it turns out that MSI has done something similar, but this time focused on the gaming community.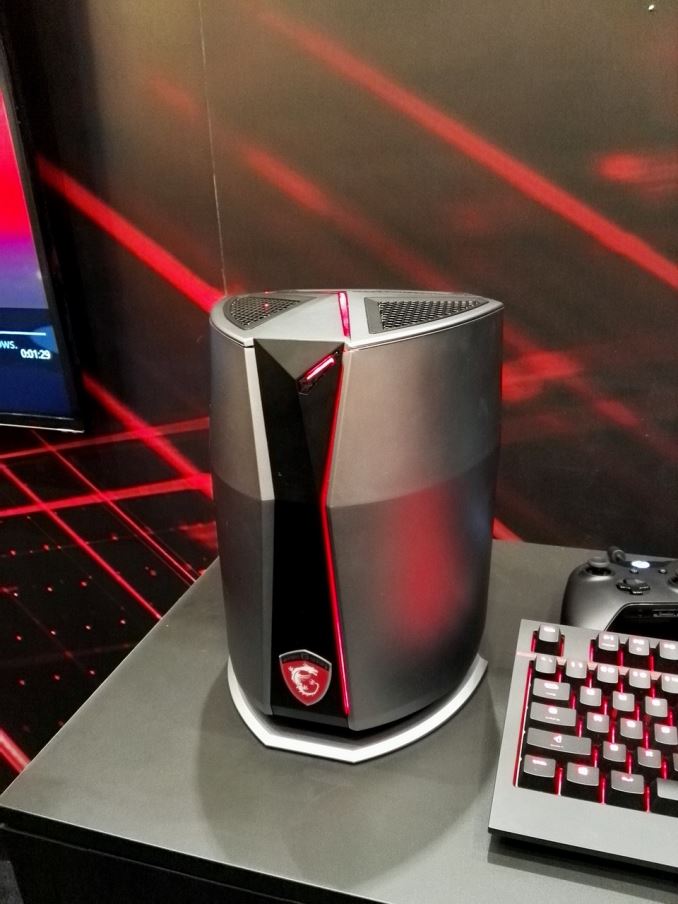 The Vortex isn't new for CES, and there have been murmurings and images floating around for a while, although I must admit it has not been on my radar as of late and it wasn't even mentioned when I visited MSI's headquarters last year during Computex. But the design is similar to the Mac Pro – a custom internal design with one CPU and two GPUs in a triangle arrangement, sharing a heatsink arrangement that uses a single fan to extract the heat generated. I was told that the final designs would feature SLI configurations using GTX 960s, GTX 980s and GTX 980 Tis, and I would assume at this point there would be a high end Intel CPU using the Z170 chipset (because you can't get SLI on other chipsets).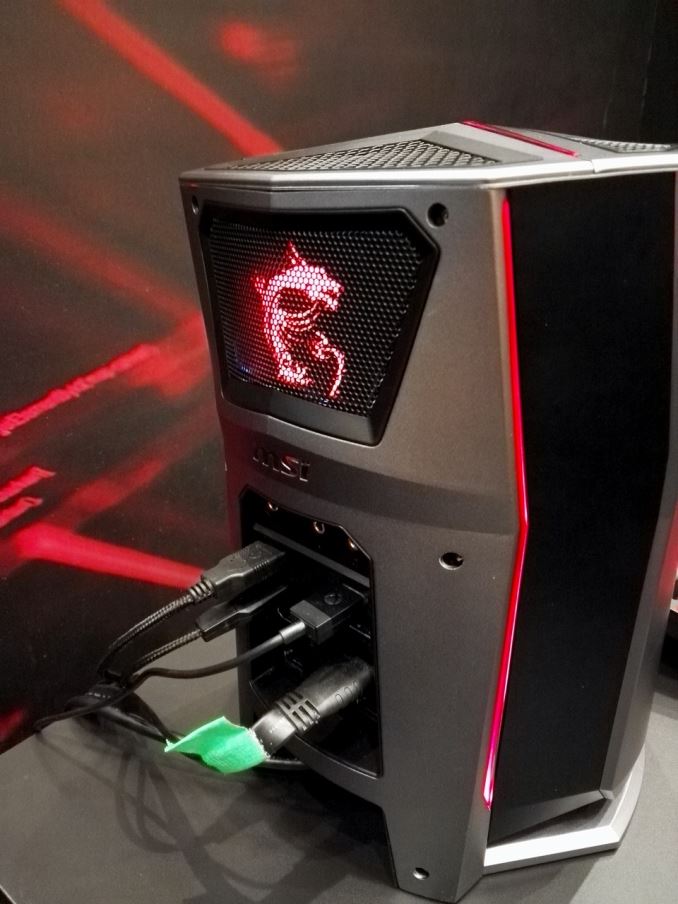 Connectivity is also similar to the Apple product, in that we have multiple Thunderbolt chips in play. These are combined with HDMI 2.0 to give three displays or users can daisy chain out to hubs and storage. The device looks plastic, but I am told is actually a thin metal despite that fact it also feels like plastic. But regardless of the material, the design is fetching for a 'mini' gaming machine. It is about the same size as the Mac Pro, and is stepped up from the ground to give an entry point for air to be drawn up through the device.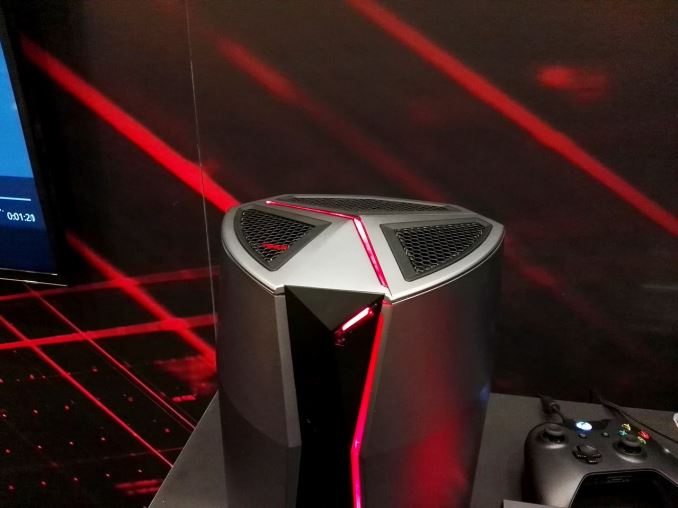 Because the fan is on top blowing up, there is no real fan filter to speak of. I postulated to MSI that my cat might sit on the top because it is warm, or during extended periods of 'off' time that dust would fall in and settle. I was told it shouldn't be an issue, but the engineer did have a good think about it. If MSI have done all their work internally, it shouldn't be too difficult for them to create a professional variant of this with ECC and FirePro/Tesla cards in an aluminium chassis for the prosumer ground.
I would like to get some hands on with the internals, and have requested a test unit along with the VR headset they were promoting alongside it, just to see how far a machine this size could push some of the more demanding VR titles. On pricing, if they do intend putting in dual GTX 980 Tis, we could easily see the top model push $1600-$2000, depending on the other internals.