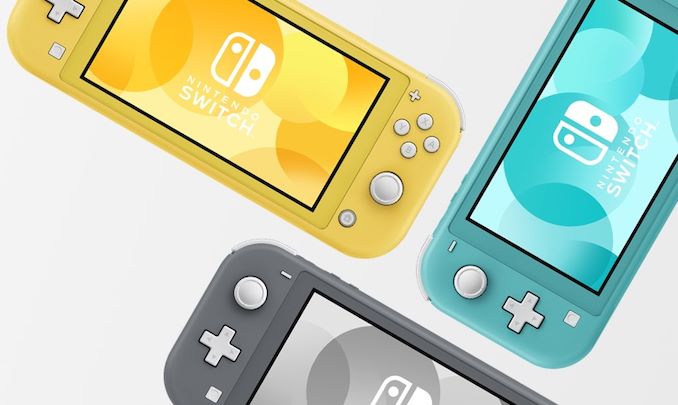 In a surprising move, one of Sharp's top executives revealed that the company will supply its IGZO displays to Nintendo. Usage of IGZO screens promises to reduce power consumption of Nintendo's game consoles, though it is unclear which model will get a new type of LCD first.
Katsuaki Nomura, an executive vice president of Sharp, told the Wall Street Journal that the company would supply its IGZO displays to Nintendo. The exec did not disclose specifications of the panel or which of Nintendo's consoles will get IGZO displays first.
The game console maker is about to release a handheld-only version of its Switch game console as well as a new version of the fully-fledged Switch. Both new devices could benefit of Sharp's IGZO displays because of their lower power consumption and potentially higher image quality, but it remains to be seen whether Nintendo decides to shift both of its upcoming game consoles to a new type of LCDs.
The upcoming versions of Nintendo's Switch promise considerably longer battery life when compared to existing Switch consoles while using similar batteries. One of the key reasons why the new units feature lower power consumption is believed to be a new SoC from NVIDIA.
Sharp and Nintendo have a long history of working together as the former designed auto stereoscopic display for the latter's 3DS console.
Related Reading:
Source: Wall Street Journal