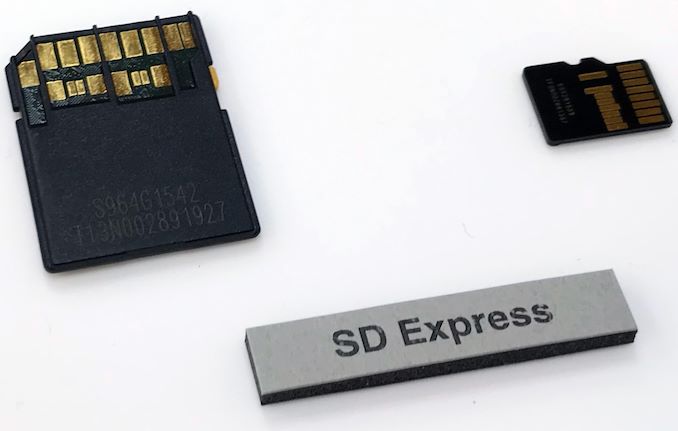 In order for the SD 7.0/7.1 (aka SD Express) ecosystem to take off, a number of things are needed, but aside from specification itself, availability of controllers for card readers as well as controllers for cards is crucial. Apparently, Phison had already developed its first controller for SD Express and microSD cards and even showcased prototypes of such cards at Computex.
Phison's PS5017 controller is compliant with the SD 7.1 specification, so it can be used both for SD Express and microSD Express cards. The chip supports various types of 3D TLC and 3D QLC NAND memory featuring ONFI or Toggle 2.0 interfaces, but total capacity is limited to 512 GB for some reason. Performance wise, the controller promises up to 900 MB/s sequential read speed as well as up to 500 MB/s sequential write speed, which is good enough considering types of memory that it will be used with.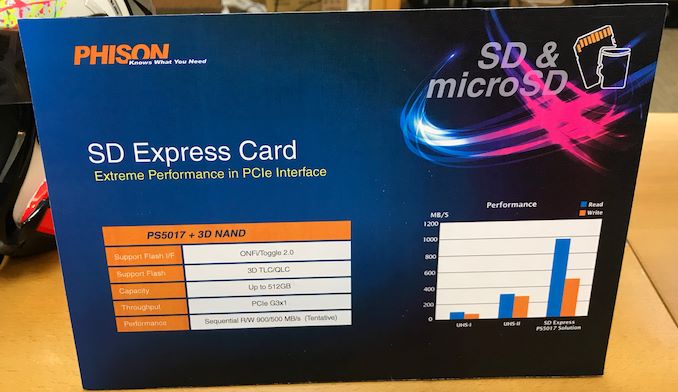 Since the company has not formally announced the PS5017 controller, it is likely that is has not passed all of required compliance tests just yet. Meanwhile, since the company showcases prototypes of cards as well as mentions the chip publicly, it is likely that it is in its final stages of development.
While Phison does not announce any firm ETA dates for its PS5017, it looks like makers of SD Express and microSD Express cards will be able to buy it in the coming quarters.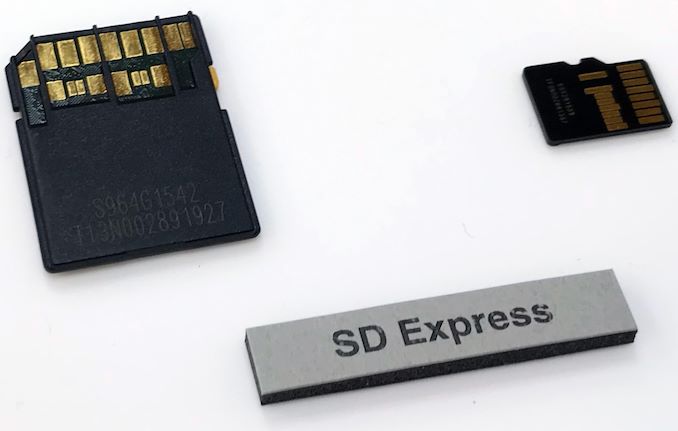 Want to keep up to date with all of our Computex 2019 Coverage?

Laptops

Hardware

Chips
Follow AnandTech's breaking news here!