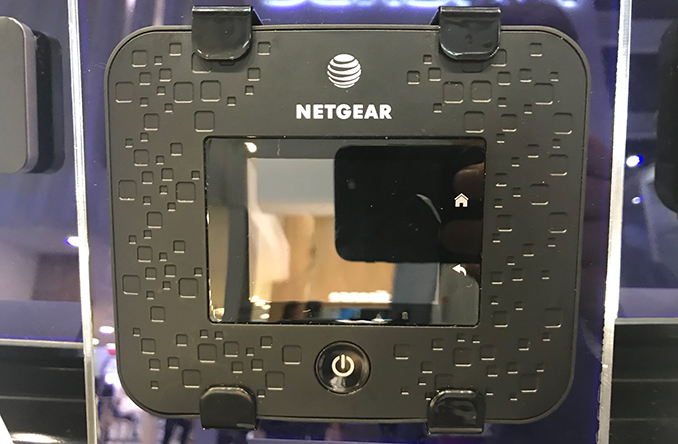 As one of the leading makers of mobile Wi-Fi hotspots, for several years now Netgear has offered a comprehensive lineup of such products. So for this year's Mobile World Congress the company took to the show to demonstrate its latest 4G and 5G hotspots, as well as share their plans for the future.
Netgear was among the first vendors to offer a Gigabit LTE mobile hotspot, when it launched the Cat 16 DL-capable Nighthawk M1 two years ago. Recently the company introduced its Nighthawk M2 (MR2100), a 2 Gbps LTE mobile hotspot powered by Qualcomm's X24 modem. The M2 supports 5 CA (carrier aggregation) for downloads, 2 CA for uploads, and 802.11ac Wi-Fi for clients. This high-end router is currently available only in Australia, one of the only markets where there are LTE networks advanced enough to keep up with the lightning-fast router. Eventually the M2 will hit other markets, but in many cases it will inevitably compete against 5G routers where new-gen networks are available.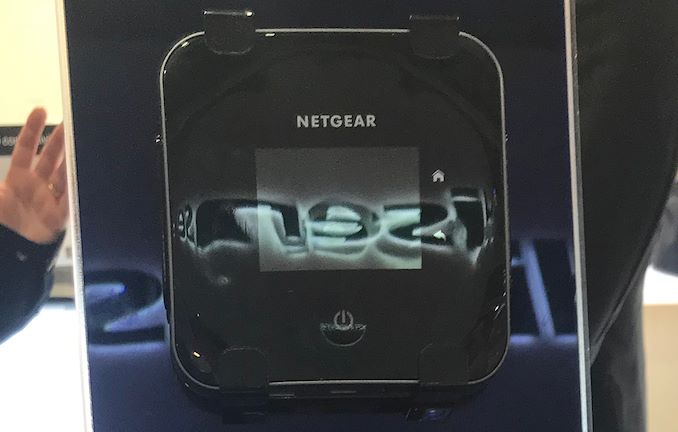 Speaking of 5G, Netgear plans to offer a carrier-specific 5G mobile hotspot with AT&T in the USA in the near future. These Nighthawk MR5000-series 5G mobile routers are based on Qualcomm's X50 modem (and almost certainly contains an SD855 as well for technical reasons). Importantly, the MR5000 supports mmWave – critical for reaching 5G's much-advertised transfer speeds – and on the client side uses 802.11ac Wi-Fi. Unfortunately, at least for now this router will only be avaialble through partner AT&T.
Meanwhile Netgear is working on other 5G hotspots for later this year. Sometime in the fourth quarter the company intends to offer its Nighthawk M5 router, which is based on Qualcomm's even newer X55 modem. Interestingly, this Wi-Fi router will not support mmWave bands (since mmWave will not be available in the vast majority of markets in 2019), and rather is a play to take advantage of the much more broadly deployed sub-6GHz 5G networks. As for the client side, the hotspot will offer 802.11ax Wi-Fi, making it one of the first hotspots to offer support for that new standard. The Nighthawk M5 will be available globally, with pricing to be announced
Looking at the broader picture, Netgear believes that since 5G networks greatly reduce the per-GB costs for carriers, the carriers will be inclined to roll out new networks in areas where they cannot offer high Internet speeds using more traditional means. Which for Netgear, means there's an opportunity to grow into a new market as demand for 5G hotspots increases over time.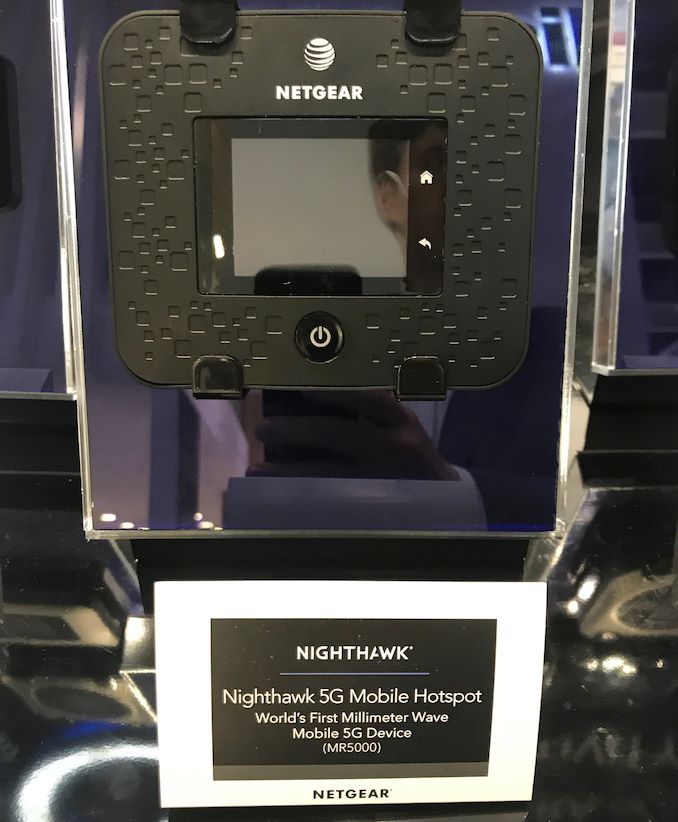 Related Reading:
Source: Netgear