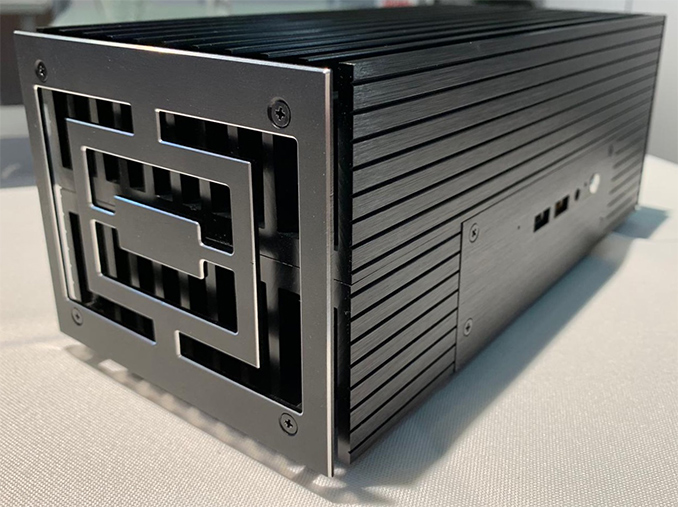 Akasa is prepping an aftermarket chassis for Intel's 8th Gen "Bean Canyon: NUC systems. The Turing chassis will allow Intel's NUC 8 ultra-compact form-factor (UCFF) computers to be converted to fanless systems, eliminating the noise that they produce.
Intel's Bean Canyon NUC systems are based on the company's 8th Gen Core i3/i5/i8 processors, which offer two or four cores as well as Iris Plus Graphics 655 (GT3e) iGPU. Theu are designed for users who need better graphics performance in a very compact form-factor. Apart from a 28 W CPU, Bean Canyon PCs also pack up to 32 GB of DDR4 memory, an M.2-2280 PCIe 3.0 x4 or SATA SSD, a 2.5-inch storage device, a Thunderbolt 3 controller to plug in an external graphics or storage sub-system, a 802.11ac Wi-Fi solution, and just about everything else that one comes to expect from an UCFF PC. Needless to say, the compact system packs a lot of heat, and as a result it uses a blower-based cooler in order to keep it in check
However Akasa has decided to do one better, and is putting together a chassis for Bean Canyon that allows the NUC to be converted into a passive, silent system.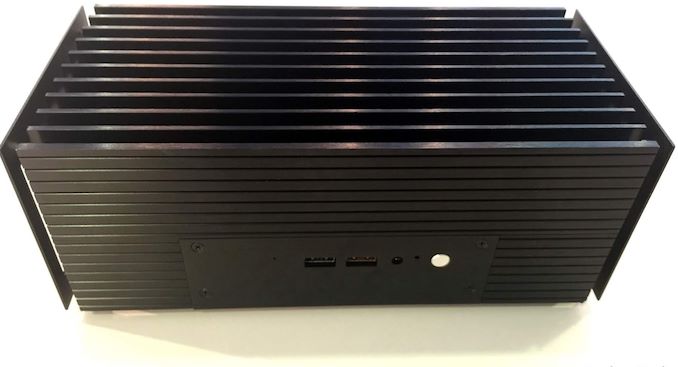 Akasa is already known for its Galactico chassis (its scheme is depicted below) for Intel's Skull Canyon NUC aimed at users seeking for UCFF gaming PCs. Based on the pictures of the Turing case published by FanlessTech, the upcoming chassis for Intel's Bean Canyon uses the same principle as its predecessor: it has a large CPU heat exchanger featuring multiple heat pipes that transfer heat from the processor to massive radiators. While the Galactico features two aluminum radiators located on the sides of the chassis, the Turing features an additional radiator above the CPU as well.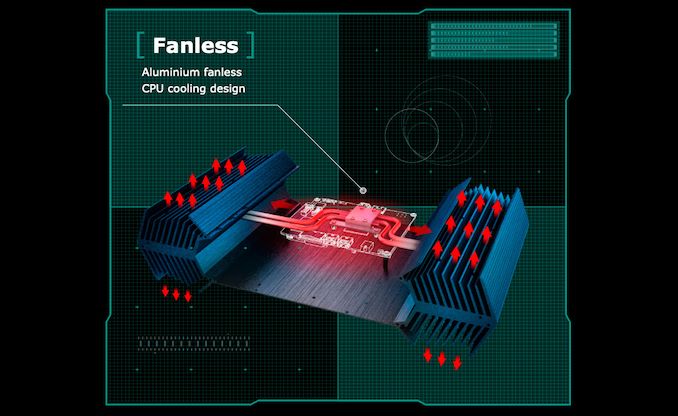 Quite naturally, Akasa's Turing and Galactico chassis make Intel's NUC systems considerably larger than they originally are, but they eliminate all the noises that these PCs produce. Furthermore, they retain all the I/O ports that the computers have, including GbE, USB Type-A/Type-C, TB3, HDMI, DP, audio, microSD, and even antennae fitting holes.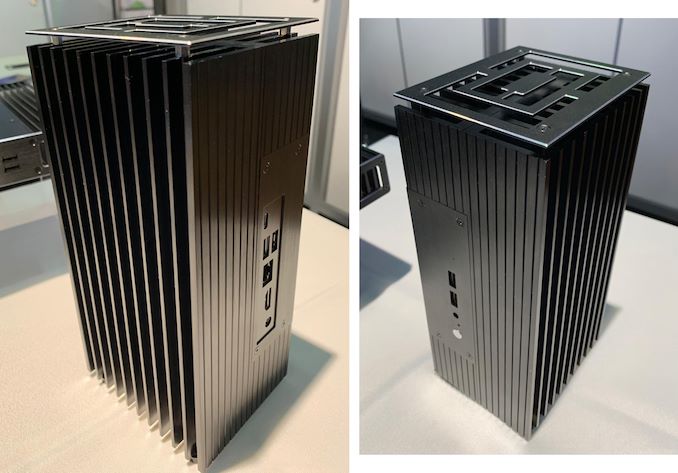 According to FanlessTech, Akasa will launch its Turing chassis shortly. Pricing is uknown, but it is likely that it will be comparable to a ~$200 MSRP of the Galactico.
Related Reading:
Source: FanlessTech