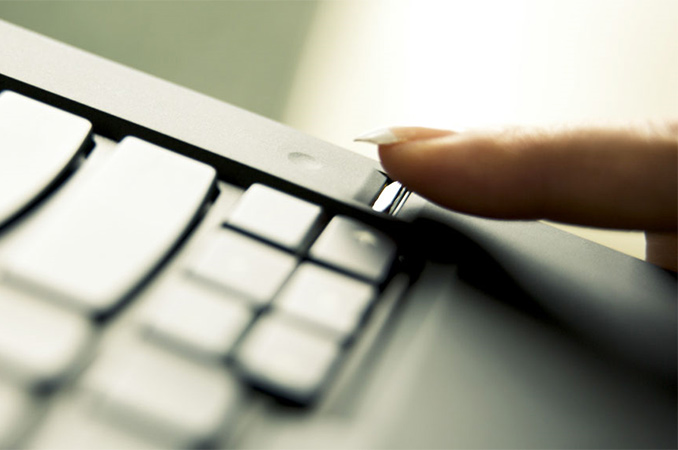 The importance of biometric authentication is growing these days because passwords, which are easy to remember, are usually not strong enough, whereas complex passwords are hard to remember and enter. While many new mobile devices feature fingerprint reader and some even have an iris scanner, there is a fleet of legacy PCs that do not support any biometric sensors. Synaptics has developed an inexpensive USB dongle, which can add a fingerprint scanner to any PC. The company will offer the device to its customers later this year.
The Synaptics fingerprint USB dongle is based on the company's Natural ID technology that relies on capacitive touch sensing and SentryPoint security features. The device is small enough to remain unremarkably installed in a USB port, hence, users will not have to carry it separately. Synaptics calls its dongle "Turnkey USB Fingerprint Solution", but does not disclose the model of its sensor used by the device, or the encryption type supported by the product because there will be several types of dongles with different feature-set.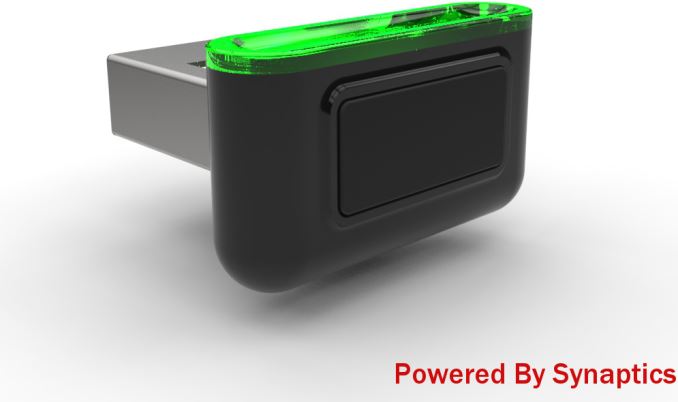 Synaptics' latest fingerprint solutions support AES 256-bit encryption, but keep in mind that the scanners and supporting software never store the full image of a fingerprint and support a number of security layers. The hardware and software work together to take an abstract of a fingerprint in a propriety format (using a proprietary alghorithm) and then encrypt this data. Even if the abstract is decrypted, it would be impossible to reconstruct a fingerpritnt. The only security-related information that Synaptics discloses about the dongle is that it is certified by FIDO (Fast IDentity Online) and is compatible with Windows Hello and Microsoft Passport (i.e., Microsoft Windows 10 operating system only).
The USB fingerprint scanner is a finished, ready-to-use device, which Synaptics will offer to partners, who will then be able to either bundle them with their computers or simply resell them to interested parties under their brands. Pricing of the device will depend on exact configurations of the hardware, but should be "well below $50", according to Synaptics.
Synaptics is demonstrating its USB fingerprint scanner at Computex this week, plans to sample the product in Q3 and start to sell them in Q4.
Source: Synaptics