wireless storage
Wireless storage peripherals have traditionally targeted users of mobile devices (where internal storage space is at a premium). As multimedia capture devices (both consumer and professional) become more connected, it makes sense for these storage peripherals to evolve and cater to a professional audience with premium features. Today, Western Digital is launching a suite of Pro products targeting the professional image/video capture market. This includes the My Passport Wireless Pro portable Wi-Fi hard drive, a follow-on to the My Passport Wireless introduced in late 2014. Read on for our thoughts on the specifications and a look at the real-world performance of the product.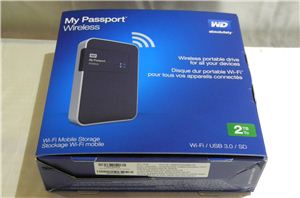 Mobile devices such as smartphones and tablets have taken off in a big way. However, internal storage has remained at a premium. Over the last few years, many companies...
23
by Ganesh T S on 12/3/2014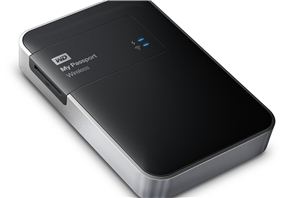 The popularity of the mobile device market (smartphones and tablets) has opened up an allied opportunity for companies - augmenting the limited storage available in those devices with portable...
6
by Ganesh T S on 9/3/2014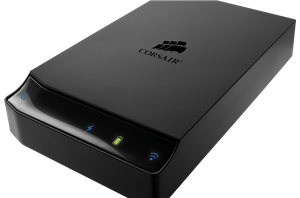 If you need access to tons of movies, music, etc. on your iOS or Android device – or perhaps a PC or Mac as well – Corsair's latest Voyager...
1
by Jarred Walton on 6/2/2014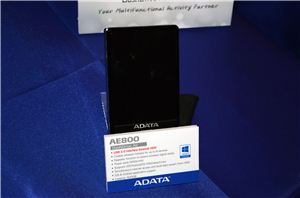 This was something of a unique product, though perhaps not extremely useful. There are plenty of wireless routers, hotspots, and USB charging devices out there, but ADATA is combining...
4
by Jarred Walton on 1/11/2013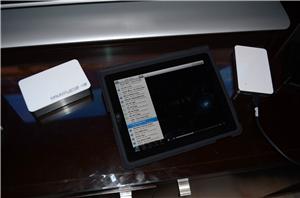 Patriot also has some portable storage solutions and media players on display. Their concept of the portable cloud storage is basically an external USB 3.0 + WiFi enabled HDD/SSD...
1
by Jarred Walton on 1/10/2012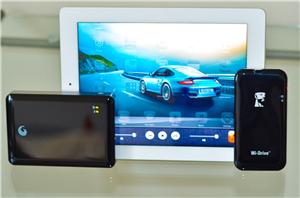 Let me pose a hypothetical situation: say you bought an iPhone or iPad, but cheaped out and got a 16GB model. You've got around 10GB worth of music, a...
32
by Vivek Gowri on 11/21/2011