wimax
Sprint had a reception this evening that gave us a chance to get a closer look at their first LTE devices: the Sierra Wireless Tri-Network Hotspot, LG Viper 4G and Galaxy Nexus LTE. Though Sprint had all three devices at the event, they did not have a functioning LTE network to show off. They announced their first four networks last week (Dallas, Houston, San Antonio and Atlanta) and still expect to deploy in these markets during the first half of 2012. In addition, Sprint is committed to covering 120+ million people with their particular PCS 1900 MHz brand of 4G LTE goodness by the end of this year. And kicking this intiative off with a phone as great as the Galaxy Nexus is certainly...
In lots of ways the original Evo 4G broke a lot of ground. It was amongst the first phones in the 1 GHz club. It was the first 4G...
6
by Jason Inofuentes on 10/19/2011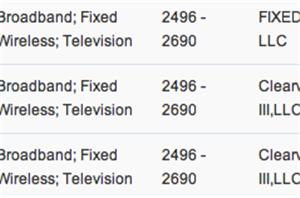 We've suspected for a long time now that this was inevitable, but Clearwire today announced its official intent to build an "LTE Advanced-ready" network alongside its existing WiMAX network...
8
by Brian Klug on 8/3/2011