ThinkStation
Lenovo has introduced its all-new ThinkStation machines designed for performance-hungry professionals. The new ThinkStation P-series lineup consists of four machines based on up to two Intel Sapphire Rapids processors and up to four Nvidia RTX-series professional graphics cards. One of the interesting wrinkles in Lenovo's announcement is that the chassis of the new workstations were co-designed with Aston Martin, an automaker whose designers use ThinkStations to build cars. Lenovo's latest ThinkStation P-series family of workstations is composed of three base machines: the top-of-the-range ThinkStation PX based on two 4th Generation Xeon Scalable 'Sapphire Rapids' processors with up to 120 cores in total as well as up to four Nvidia RTX 6000 Ada Lovelace graphics cards with 48GB of GDDR6 memory onboard; the high-end ThinkStation P7...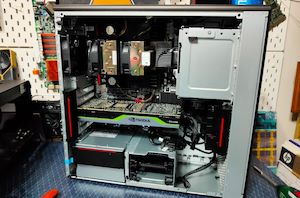 The workstation line of machines from Lenovo have been extremely successful for the company. While ThinkStation might not have as much brand identity as the more recognizable ThinkPad, for...
48
by Dr. Ian Cutress on 2/16/2021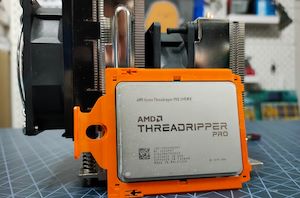 Knowing your market is a key fundamental of product planning, marketing, and distribution. There's no point creating a product with no market, or finding you have something amazing but...
125
by Dr. Ian Cutress on 2/9/2021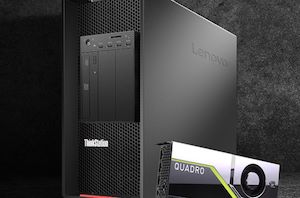 Lenovo on Tuesday introduced upgraded versions of its ThinkStation P720 and ThinkStation P920 workstations. The new machines are based on Intel's second-generation Xeon Scalable processors codenamed Cascade Lake and...
4
by Anton Shilov on 5/7/2019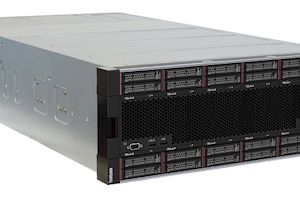 Along with other OEMs, Lenovo is also updating its Xeon Scalable server offerings to Intel's new processor family, Cascade Lake, and is also offering some Optane variants as well...
3
by Ian Cutress on 4/2/2019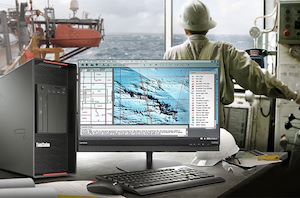 Lenovo this week has introduced its new single and dual-processor "AI Workstations", which the company is pitching at the artificial intelligence and deep learning markets. The new machines are...
16
by Anton Shilov on 3/7/2019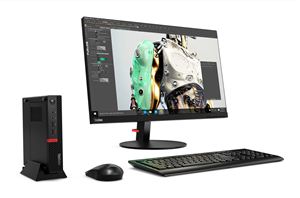 ​Lenovo has unveiled a new ThinkStation model, the P320 Tiny, based on a Kaby Lake / Q270 platform with NVIDIA's Quadro P600 GPU. The unique aspect is the dimensions...
26
by Ganesh T S on 6/20/2017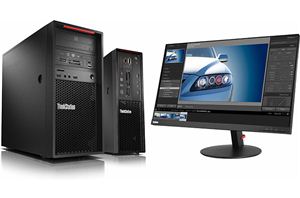 Today Lenovo is announcing an upgrade to its entry-level ThinkStation P300-series workstations. The update revolves around two new updates: firstly Intel's Xeon E3 v6 (or 7th generation Core) processors...
4
by Anton Shilov on 3/28/2017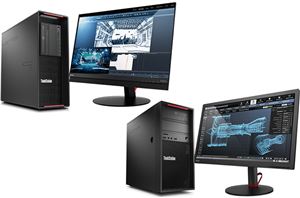 Lenovo has unveiled its new ThinkStation P410 and P510 workstations, which are based on the recently introduced multi-core Intel Xeon E5 v4 processors with up to eight cores as...
6
by Anton Shilov on 6/16/2016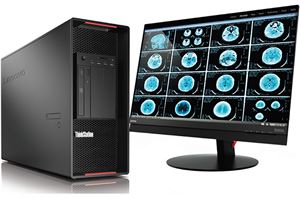 Lenovo this week upgraded its range of 2-way workstations with Intel's new Xeon E5 v4 microprocessors as well as recently announced NVIDIA's Quadro M6000 24 GB graphics card. The...
16
by Anton Shilov on 4/1/2016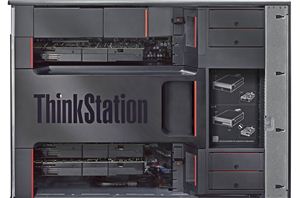 As much as I would like to be at SIGGRAPH, one of the reasons to visit would be to see Lenovo's latest launch of their Haswell-E Desktop Workstation series...
18
by Ian Cutress on 8/12/2014